Wanderer and Kokomi are two Genshin Impact characters who will be seen again in the second section of Version 3.8. While some players choose to forgo these banners in order to conserve Primogems for Fontaine, others may be unsure which one to obtain. Because not everyone possesses enough Primogems and Intertwined Fates to get both units, it's worth determining who is most suitable for the average player.
Kokomi is far more valuable than Wanderer in the current metagame. However, there are times when the latter character is better than the former. Because neither alternative is a must-have over the other, it's worth examining each unit's merits and shortcomings.
Pros and Cons of Spending Primogems on Kokomi's Rerun in Genshin Impact
Kokomi has the following benefits to offer:
Healing: She is perhaps the best healer in the game.
Excellent Hydro application: Her Elemental Skill can be used to apply Hydro while this character is off the field covering a large area.
Hydro works well in the current meta: Being a competent Hydro character in the current metagame is great because these units function so well with Dendro characters.
Strong damage: Despite the fact that Kokomi is sometimes regarded as a support unit, players shouldn't underestimate her DPS.
Great HP: Because Genshin Impact players frequently want to increase her HP as high as possible for her kit's kit synergy, this unit is exceptionally tanky.
Here are Kokomi's main drawbacks:
Anti-CRIT synergy: Her Flawless Strategy Passive grants her a -100% CRIT Rate.
Burst limitation: If the player switches characters, the effects of her Elemental Burst are gone.
The first vulnerability is significant because it eliminates an important amount of her damaging potential. Nonetheless, due to her dominant capabilities, Kokomi was far more often utilized than Wanderer in previous Spiral Abyss editions. She is also not surpassed by other units in her specialization, which will not change in Genshin Impact 3.8.
Pros and Cons of Spending Primogems on Wanderer's Rerun in Genshin Impact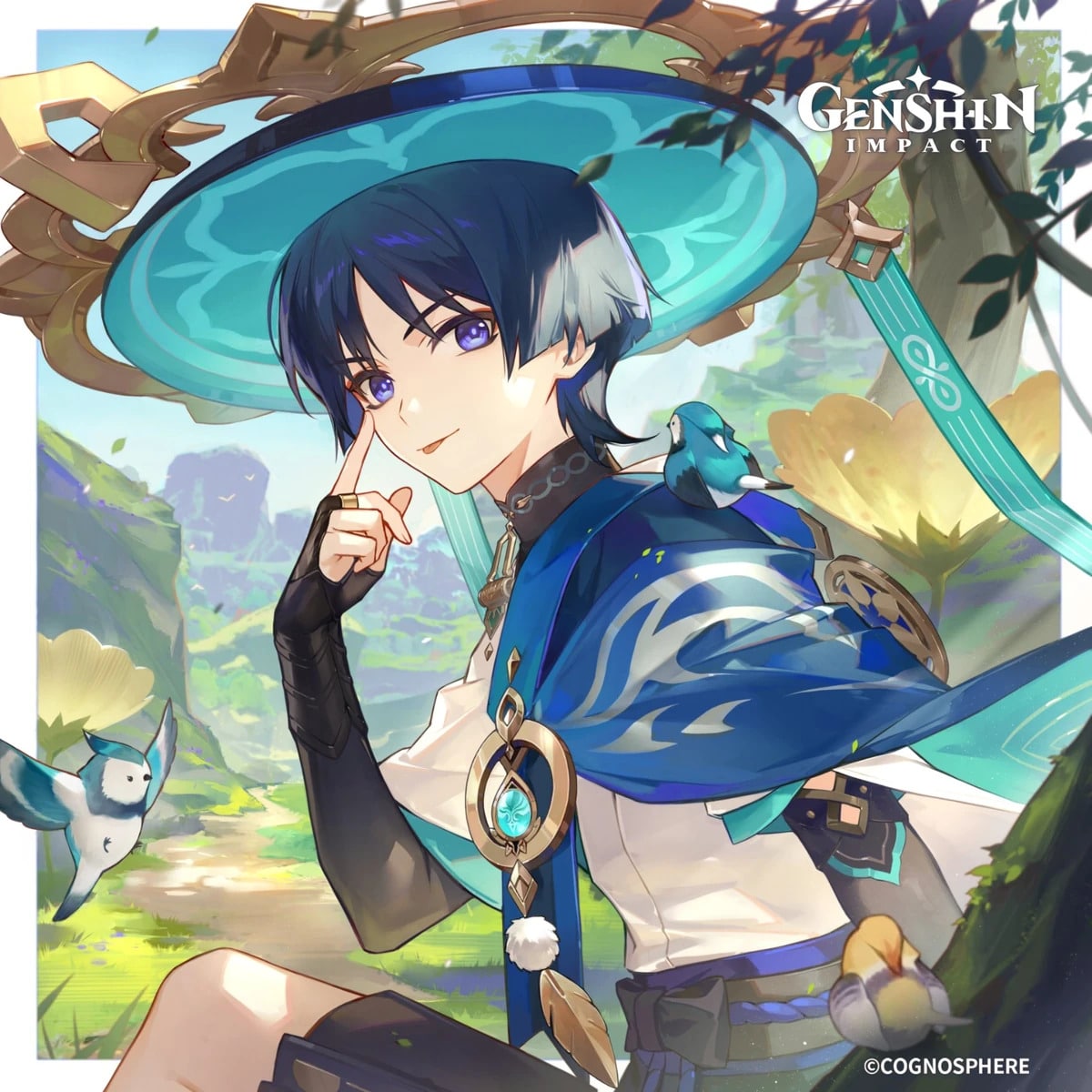 Wanderer has the following benefits to offer:
High single-target damage: Wanderer excels at dealing massive damage to a single opponent.
Amazing exploration: His Elemental Skill allows him to move around the map far faster than most other units.
Good with Charged Attacks: Charged Attacks are no problem for him because he may perform as many as he wants while floating.
Here are Wanderer's main drawbacks:
C6 Faruzan is quite sought after: Having a C6 of a 4-star unit to obtain maximum performance can be a bit limiting when it comes to team formation, especially as teams lacking C6 Faruzan are less successful in this scenario.
Vulnerable to interruption: This unit is susceptible to being attacked in mid-air. Having a shielder mitigates this disadvantage, although not all of his strongest teams have a shielder.
Travelers could relish pulling Wanderer in Genshin Impact 3.8. He isn't a metacharacter in the current metagame, but there's always the chance he'll be better in an upcoming update.
Other Game Guides: