The Fortnite Ranked system is an updated mode for competitive play that replaced the Arena mode in the game. Epic Games has abruptly announced that the Arena mode in Fortnite will be terminated and replaced by a new ranked game mode. With the launch of Fortnite v24.40 for Fortnite Battle Royale and Zero Build on May 17, the ranked system will be accessible. We've got all the details about ranks, leveling up, and more.



Please note that with the launch of v24.40, we will be vaulting the Trios team size in Battle Royale and Zero Build.

For more details about what's coming in v24.40, check out our blog here: https://t.co/oSyuTGUbEk

— Fortnite Status (@FortniteStatus) May 16, 2023
What Is The Fortnite Ranked System
The Ranked system in Fortnite begins with Season zero. You'll have time between then and the conclusion of Chapter 4 Season 3 to demonstrate your talent in Ranked matches and, starting with Bronze, climb up to 7 rankings.
When you attain the highest level, Unreal, you will be given a number that represents your standing against Unreal players globally. You may raise this number and climb the ladder to become one of the top Fortnite players in the world by continuously outperforming your opponents in Ranked games!
All Ranked System Modes
Solo
Duos
Squads
Duos — Zero Build
All Ranks: From Bronze To Unreal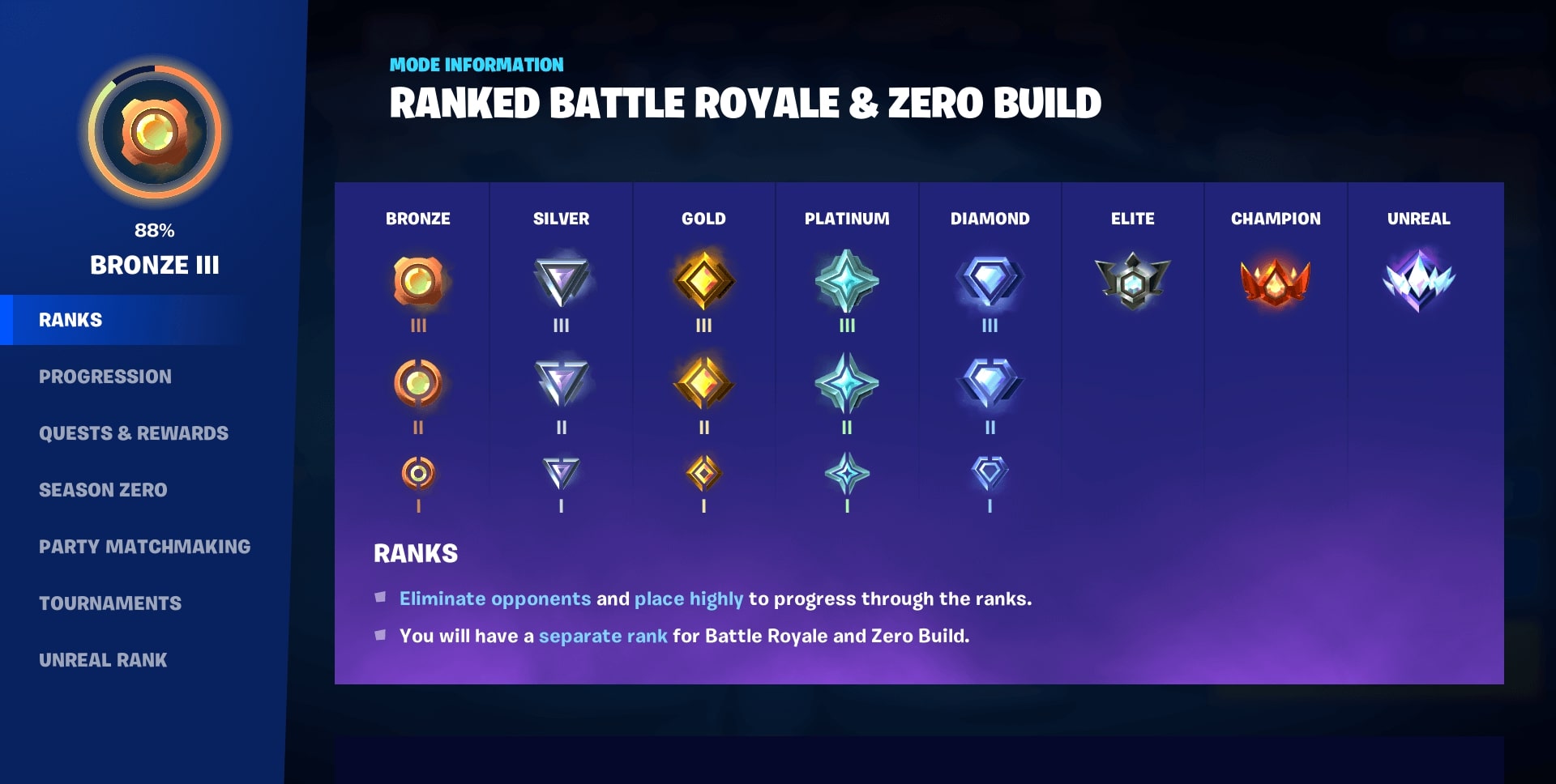 Bronze (I, II, III)
Silver (I, II, III)
Gold (I, II, III)
Diamond (I, II, III)
Platinum (I, II, III)
Elite
Champion
Unreal
Additionally, the Bronze through Diamond stages will each have three rankings, while Elite, Champion, and Unreal will only have one rank each.
How To Level Up In The New Ranked System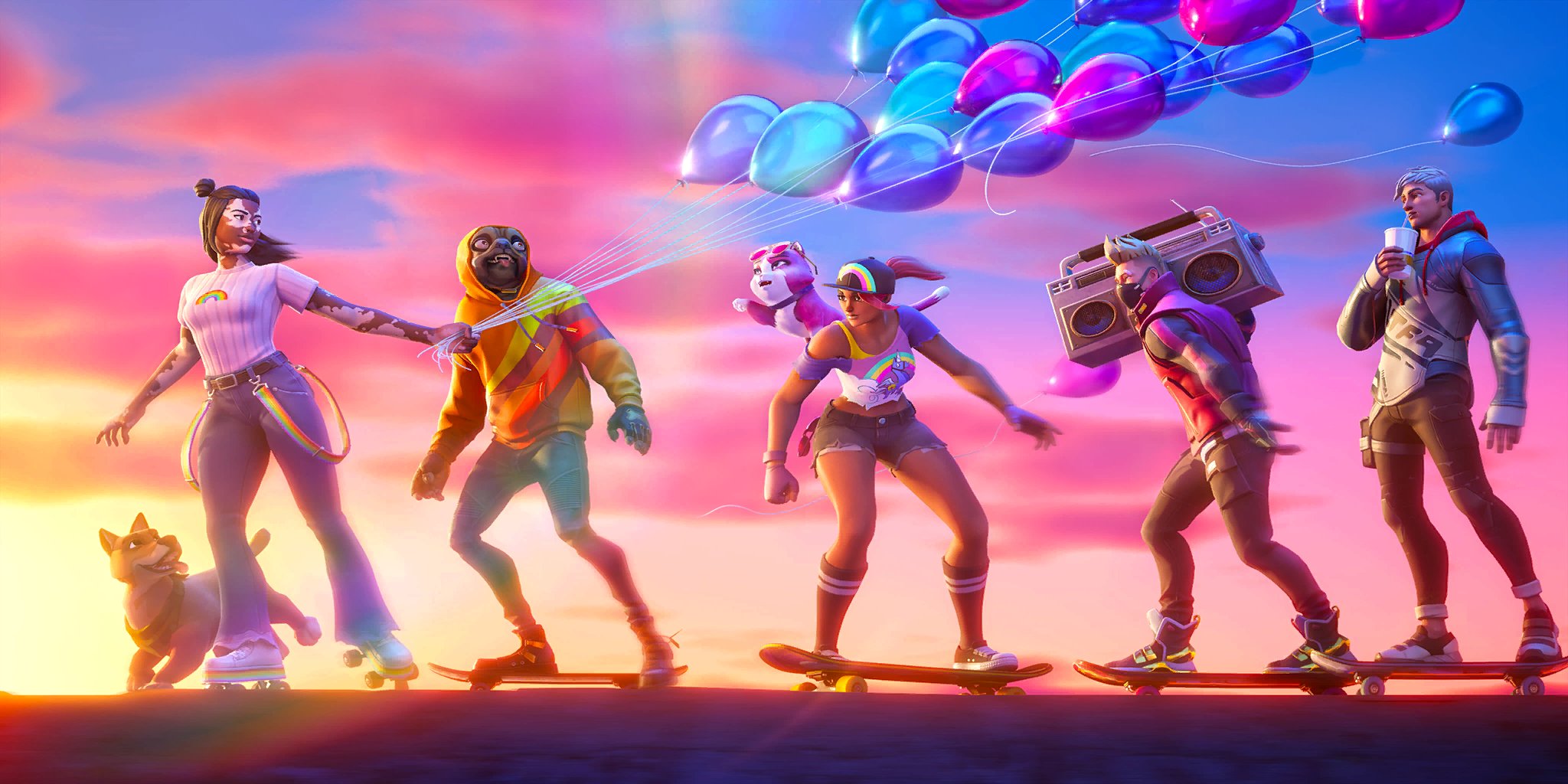 Your position in the game and the total number of eliminations you or your team have accomplished will determine where you stand in the Fortnite Ranked rankings.
It makes sense in every regard to concentrate on the final moments since eliminations that occur later in the match count for more than those that occur earlier in the match. The ranks of those whom you or your squad eliminated are also taken into consideration.
Teams are treated as one whole, with each team member making the same amount of progress or losing it depending on eliminations and team position. Keep in mind that the person with the highest rating on your team determines your team's rank.
For instance, if a team has members with both Gold I and Silver I rankings, it will look for players with the Gold I rank and face off against other teams that have members with comparable levels. To see your progress, turn "Ranked" to "On" in the lobby. After that, on the left side of the screen, you will see your current rank.
The "Burn Bright" emote will be your prize in Season Zero. When you engage the emote, the color of your current rank will be shown.
Other Game Guides: