How to Collect Thrashball Memorabilia in Chapter 3 Season 1
Epic has introduced today a brand new set of challenges related to their Gears of War collaboration. Through this questline, you can obtain the Crimson Omen spray which is essentially the Gears of War logo.
One of the five challenges you have to complete for the spray is to collect Thrashball Memorabilia from across the Chapter 3 island. I found out that the easiest way to do this is to land at the snowed/iced down region of the map where Titled Towers will be in the future after the snow thaws. You need to collect 3 different items, and this place has all 3 of them literally a few inches apart.



The memorabilia you need to collect include:
A thrashball
A Cole Train glove
A thrashball poster
You will find all of them on the snow or near the wreckage of various buses on that part of the map. Once you collect them, you will also get 20.000 XP towards your Battle Pass level.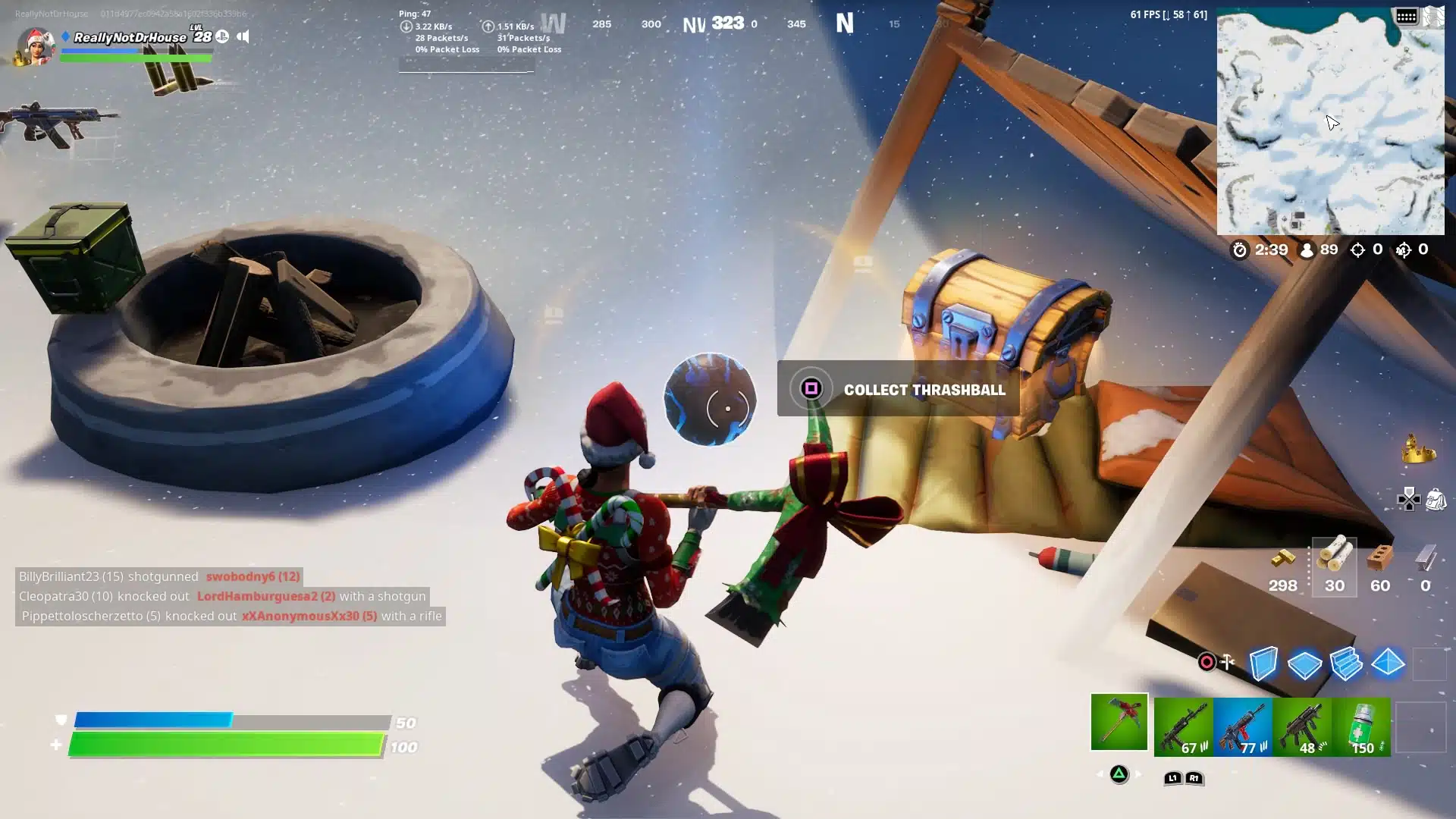 Here's a full map showing the exact location of the items, do prepare for a fight though as many others will come there and there is enough loot to start a fight because the chest spawn is quite good there.
Here's the Thrashball location on the Chapter 3 Season 1 Map: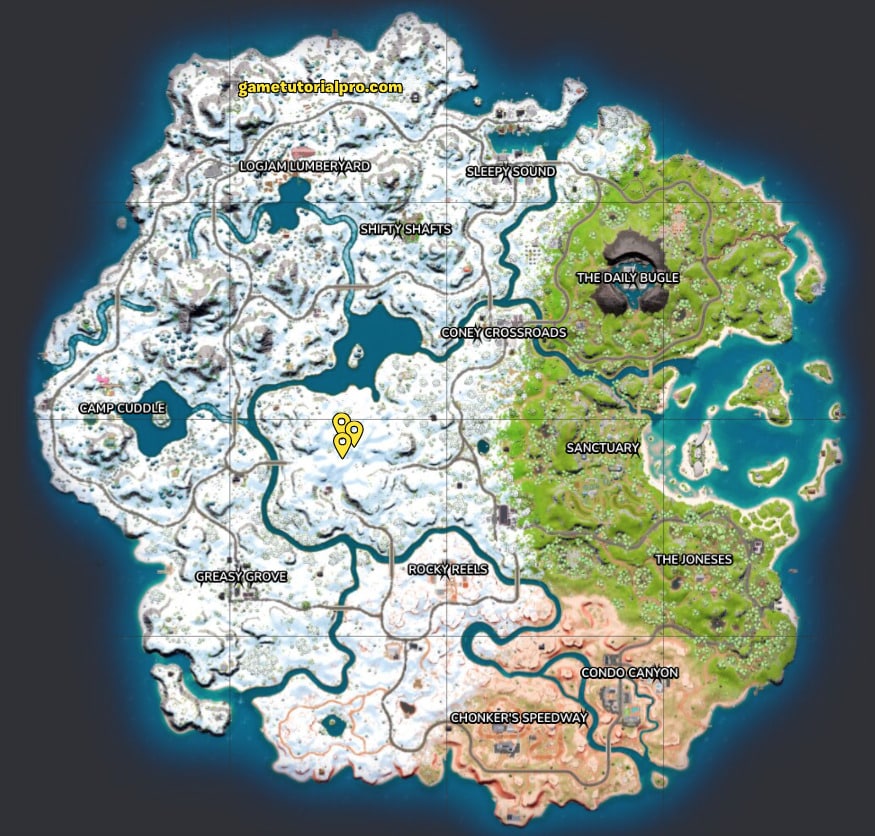 Wanna complete the rest of the Delta-One Fortnite quests? Here are our guides: