Fortnite Delta-One Quests
Today (12-09-2021), Epic Games has added a brand new set of Gears of War challenges called Delta-One Quests which will grant you a free Gaming Series Crimson Omen spray. In order to get the spray, all you need to do is to complete the 5 challenges from the questline.
One of these 5 quests is to crouch behind a barrier once. 
This one is maybe the easiest to do. The barrier can easily be spotted because it has the Gears of War logo (a red gear with a red skull inside it) painted on the concrete barrier.



The barrier is located on the southern side of Greasy Grove, right next to the entrance into the car repair shop. Please refer to the photo below to see exactly what you need to find.
IMPORTANT: At the time I am writing this article (12-09-2021), you only have 7 days and 20 hours to complete the questline and get your spray!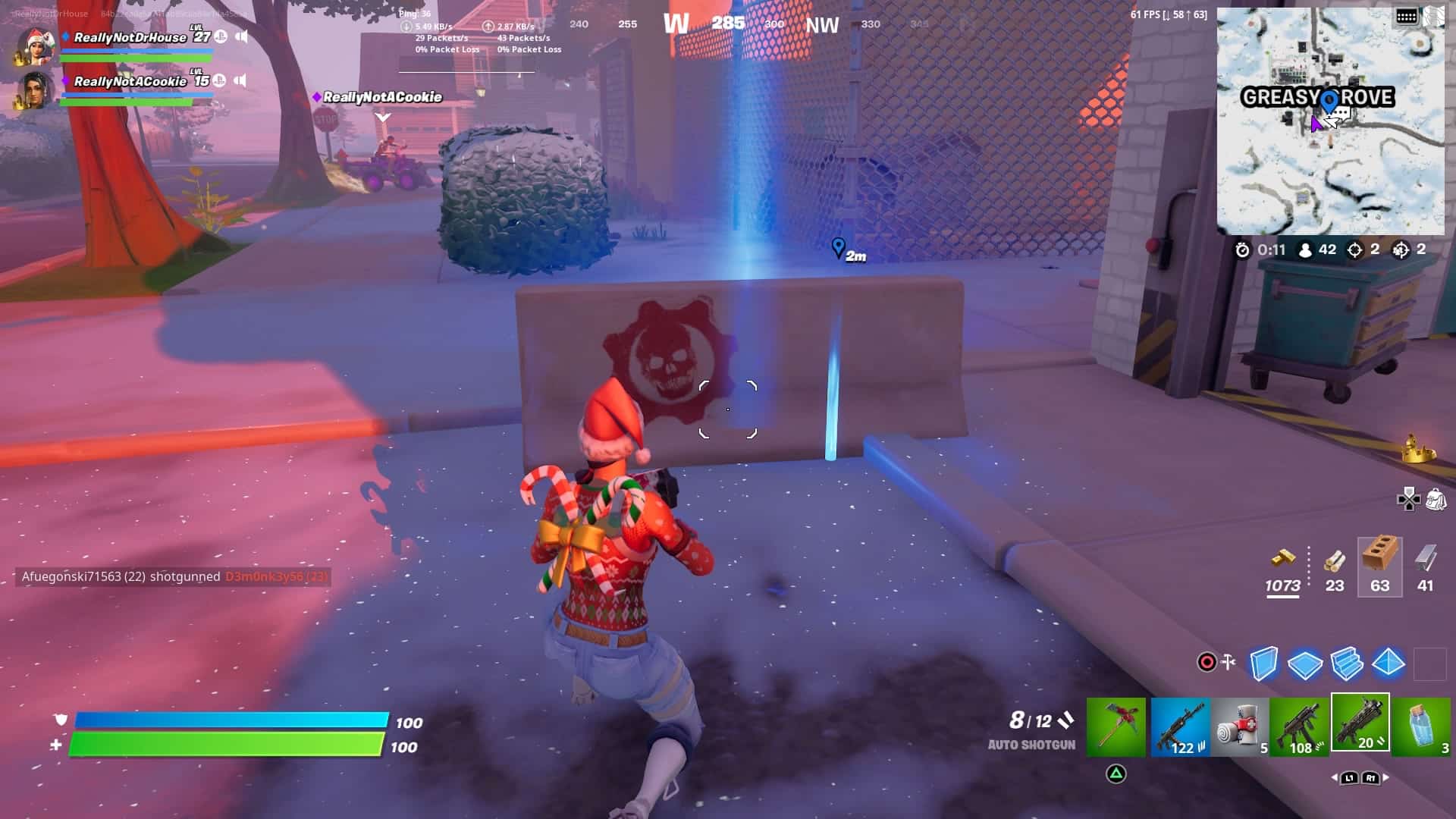 How To Crouch Behind Barrier (Season 1 Chapter 3)
Once you found the barrier, you just need to crouch in front of it a few times so that the challenge progress gets registered. You can leave the match after that in order to get the next quest. You cannot do more than one quest in the same match as they won't show the next quest until you leave the match back to the lobby.

Completing this challenge also gives you 20.000 XP towards your Battle Pass progress!
You can see the exact position of the barrier on the Fortnite Chapter 3 Map below: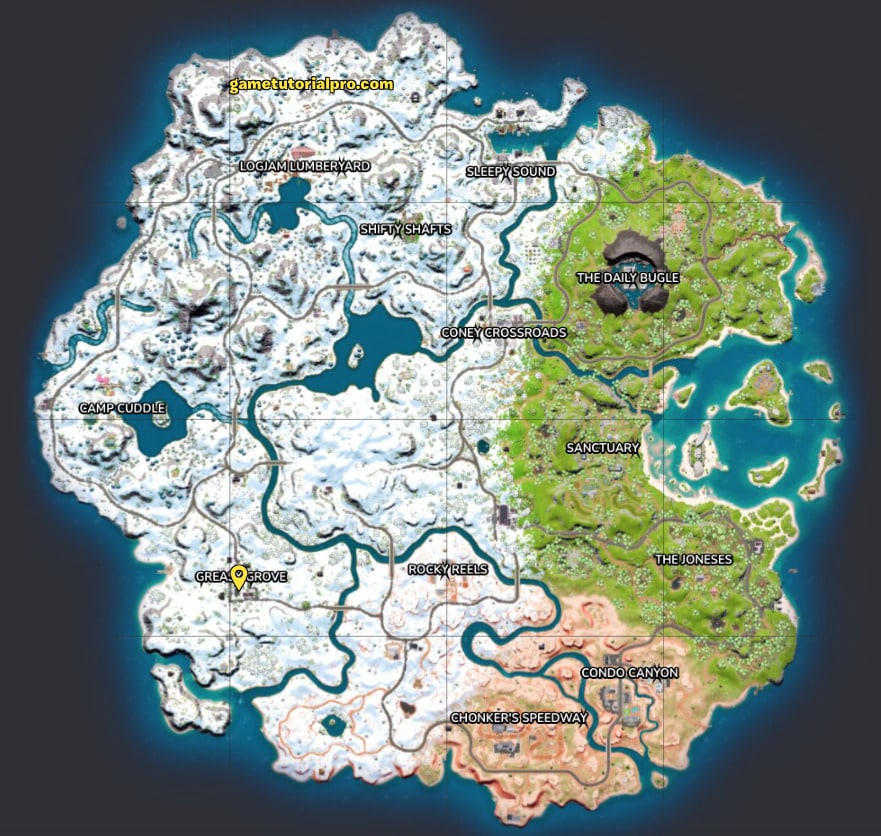 Wanna complete the rest of the Delta-One Fortnite quests? Here are our guides: