The release date for GTA 6 might be years away, but we know that the game is being actively worked on in some capacity. For now, there isn't a plentiful amount of information available regarding the highly anticipated Grand Theft Auto game. That is to say, not officially. However, gamers worldwide eagerly await any news or updates regarding the forthcoming installment of this iconic gaming franchise.
Last year witnessed a substantial influx of crucial information pertaining to GTA 6, prompting Rockstar to expunge a considerable amount of preliminary development footage from numerous websites spanning the globe. As the leaked gameplay footage undeniably emanated from a pre-alpha stage of the game, determining the precise contours of GTA 6 upon its release remains an arduous task.
Here is what we currently know about Grand Theft Auto 6 while we wait for further information. This contains a review of the first announcement and various guesses as to the game's setting and possible character casts. While fans eagerly anticipate the release of Grand Theft Auto 6, there is still much speculation surrounding the highly anticipated game.
We are left wondering about the location where the game will take place, as well as the potential cast of characters that will embark on thrilling adventures. Rockstar Games has managed to keep the details tightly under wraps, leaving fans thirsting for more information. Until official announcements are made, we can only imagine the possibilities that await us in the next installment of this beloved franchise.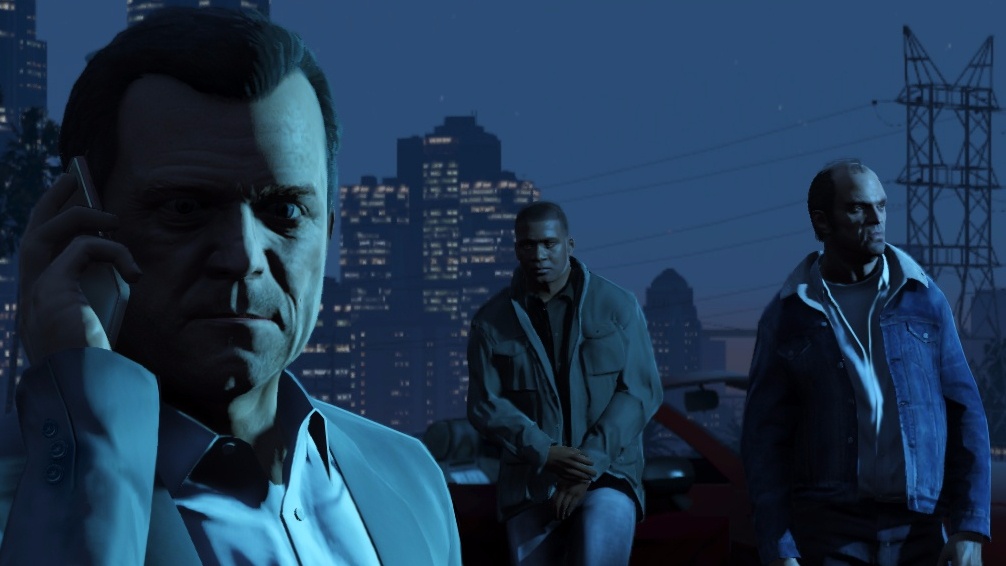 GTA 6 FAQ
When can we play the game?
What platforms is the game on?
What is this game to the GTA lore?

It's the new addition to the Grand Theft Auto series.
When Was GTA 6 Announced?
On February 4, 2022, the exciting news of GTA 6's revelation was shared through the Tweet displayed above. This served as a solid affirmation that Rockstar was indeed hard at work on the development of the highly anticipated GTA 6. Although the announcement didn't divulge any specific details regarding the game, it unambiguously confirmed that it was well underway. The latest update on GTA 6 from Rockstar can be found in the statement.
GTA 6 Platforms and Release Date
Unfortunately, there is no set date for the release of GTA 6. Rockstar Games has officially acknowledged that it is working on Grand Theft Auto 6, although the company has made no mention of a release date or even confirmed one. Current and former Rockstar employees believed GTA 6 would not be released until at least 2024 or 2025, according to a Bloomberg article from back in June 2022.
The availability of GTA 6 on different platforms has been a topic of speculation, adding to the anticipation. Upon its release, it is anticipated that the game will be accessible on the PS5 and Xbox Series X|S. However, the possibility of it being available on earlier consoles may be limited, depending on the release date of GTA 6. In line with previous Rockstar titles, there is a chance that the PC version of GTA 6 will be released some years after its console debut. As eager as we are, we must patiently wait for further updates regarding the release date and platform details for GTA 6.
GTA 6 Map and Settlement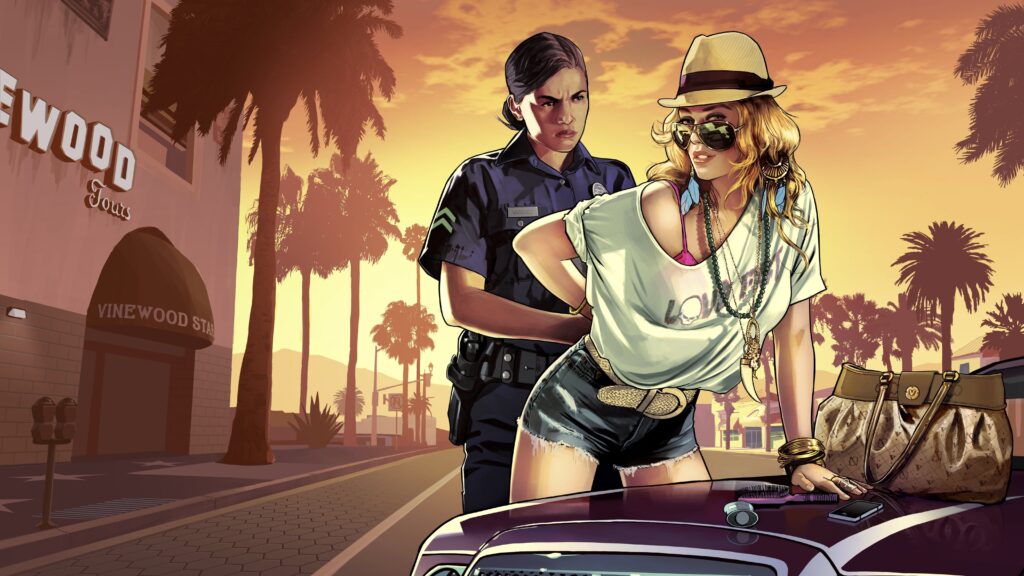 Rockstar Games hasn't announced where the destination of our virtual escapades in GTA 6 will be. Nevertheless, myriad speculations have permeated the gaming realm, suggesting a multitude of potential game scenarios. Amidst the vast ocean of online information, replete with captivating morsels and tempting rumors, it is imperative to discern the wheat from the chaff. Not all whispers hold equal weight in terms of credibility. Careful scrutiny is in order as we navigate the thrilling realm of speculation and separate fact from fiction.
GTA 6 seems to be situated in Vice City, a fictitious representation of Miami by Rockstar, or at the very least, a fantastical rendition of Miami. As stated in the aforementioned article from Bloomberg, an individual "privy to the details" suggests that GTA 6 will incorporate Vice City, although Rockstar's initial plans seemed to have been more expansive. This notion finds support in leaked gameplay clips, which include a "Vice City Metro" train.
GTA 6 Playable Characters and Plot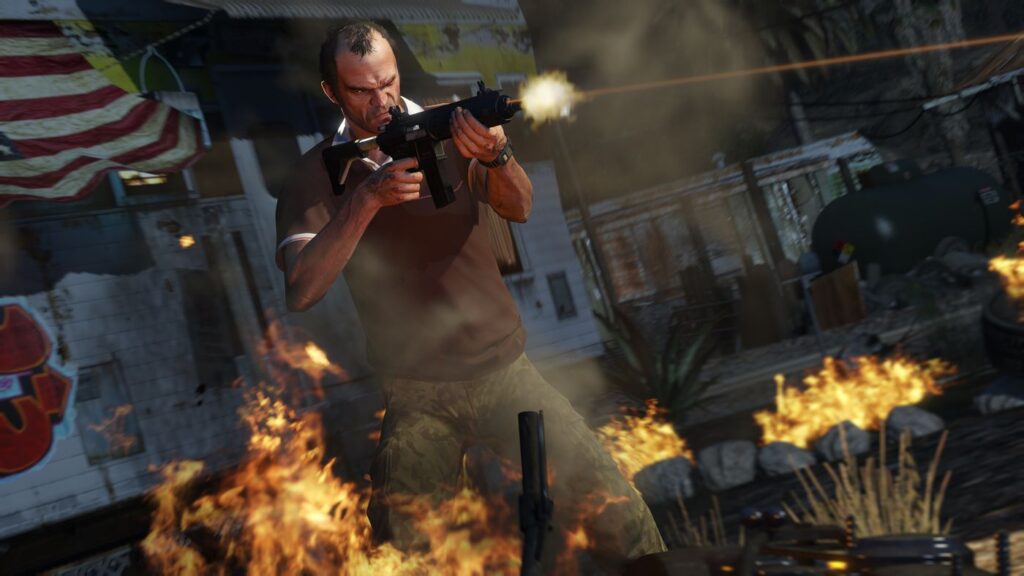 Rockstar Games has still not emitted any official confirmation regarding the plot or characters of the highly anticipated GTA 6. However, the community has been buzzing with sources and wild speculations, giving us a glimpse of what we might expect from the tantalizing narrative of Grand Theft Auto 6.
According to an uplifting Bloomberg article by Jason Schreier, GTA 6 will mark a groundbreaking milestone by introducing the series' inaugural female protagonist. The game will center around a captivating duo, inspired by the iconic American crime pair Bonnie and Clyde. This promising revelation is fortified by leaked gameplay footage that showcases two distinct protagonists, one male, and one female, further expanding the narrative possibilities.
GTA 6 Gameplay Mechanics
We have a limited amount of information available at the moment since Rockstar has not yet released any official details about the gameplay. Based on leaked early development footage, it seems that Rockstar is exploring new mechanics for GTA 6. The game appears to place a significant focus on heists and robberies, complemented by the addition of stealth mechanisms to add an extra layer of excitement.
According to the leaked (now removed) scene, things appear quite similar to GTA 5, but with some extra and updated features, such as the ability to go prone. Of course, this was undoubtedly early development, so there's no telling how the GTA 6 gameplay will turn out.
At this stage, there is every reason to believe that GTA 6 will continue to feature the beloved third-person action gameplay that fans have come to know and enjoy from the previous installments in the series. The details that remain unclear include how the character-swapping mechanic will be implemented, the potential inclusion of multiplayer functionalities, and the exciting ways in which players will be able to engage with the immersive game world. The leaked footage provided us with a tantalizing glimpse into the early stages of GTA 6's development, leaving us eager for more as we eagerly await the game's release.
You may still play GTA 5 and GTA online for the time being.
Other Game Guides: