There's a lot to say about Uncharted: The Lost Legacy, and so this article will go in-depth on where this game shines, where this game sucks, and whether it is worth purchasing it today. I am reviewing this after having earned the Platinum which implies I've done all that could be done in the game.
Uncharted: The Lost Legacy is the 6th Uncharted game ever made, and it initially started as a DLC for Uncharted 4: A Thief's End. It wasn't meant to be a self-contained game, and by no means it was made to be a full Uncharted adventure that can be put on the same league as Uncharted 4.
In a leap of faith, Sony and Naughty Dog decided to make the DLC a full game, with Chloe Frazer (from Uncharted 2) and Nadine Ross (from Uncharted 4) as the main characters. This makes ULL the first Uncharted game to not feature Nathan Drake as the main character, but it's a welcome novelty that also makes sense.




SPOILER ALERT
Nathan Drake isn't the main character in this game because with the events of Uncharted 4: A Thief's End, Nate retires with Elena from this kind of life to pursue their new business salvaging precious relics legally with permits and all that jazz. Nate swore off this life, got his own company with Elena, and even has a daughter that's 12-14 by the end of Uncharted 4. He's no longer in this line of work.
END OF SPOILER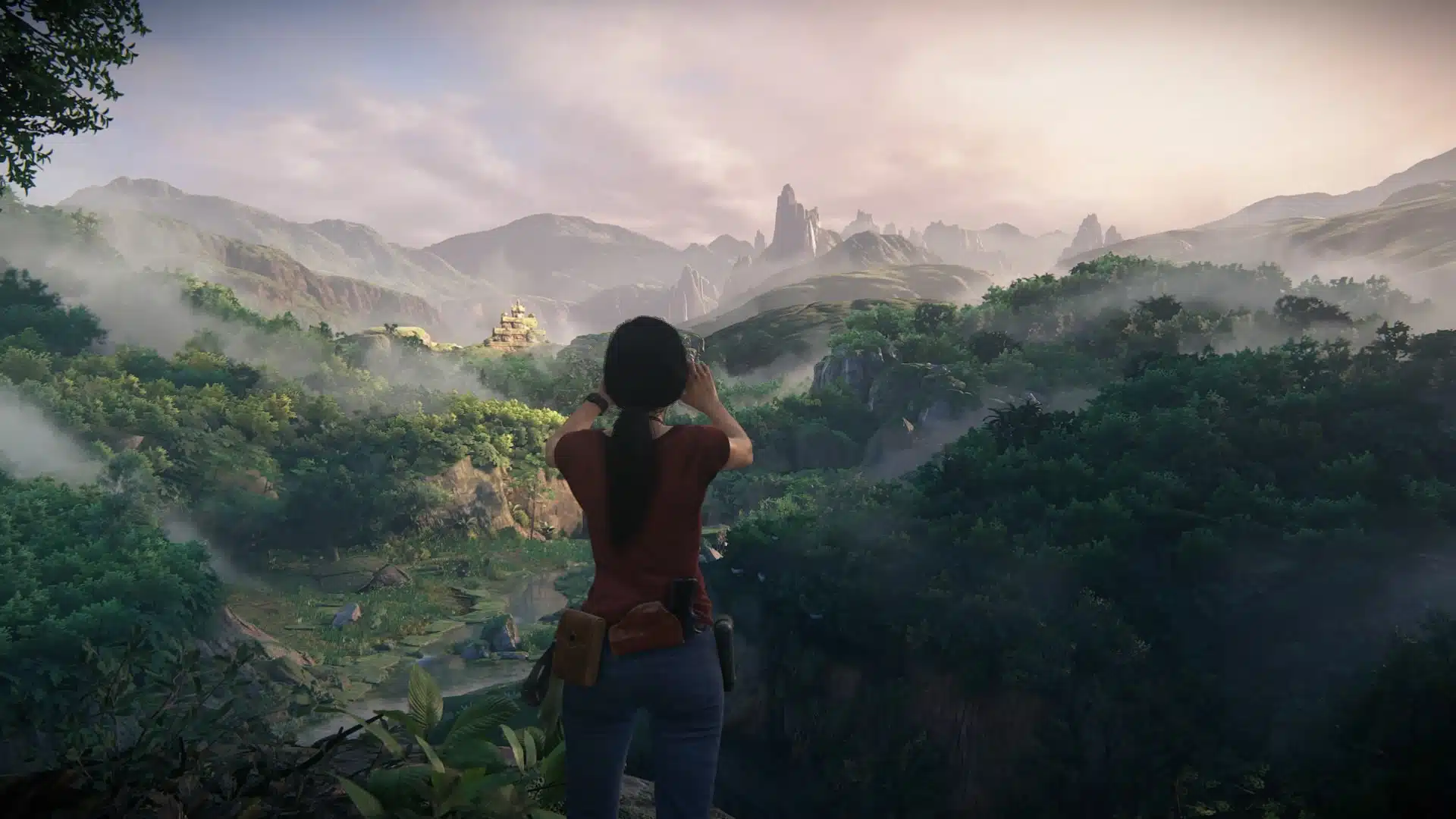 Nadine Ross, from enemy to ally
We first meet Nadine Ross, a strong, high-powered African woman when we get our asses kicked hard in Uncharted 4. She manages to beat the hell out of Nathan several times. She is the leader of the Shoreline private army which is allied with Rafe in Uncharted 4, making her one of the main enemies in that game.
At the beginning of Lost Legacy, Nadine remains is as annoying as you remember her from Uncharted 4, however, her character development is astonishing. Her relationship with Chloe Frazer progresses a lot from a simple contract to a real friendship. You can even see in death scenes how she starts reacting differently.
At the beginning of the game, when you die, Nadine will say "No, no, no!" or "Shit! Frazer!", but as the game progresses and the girls get to know each other, she says "Shit! CHLOE!" implying she now sees Chloe way more than a simple contract.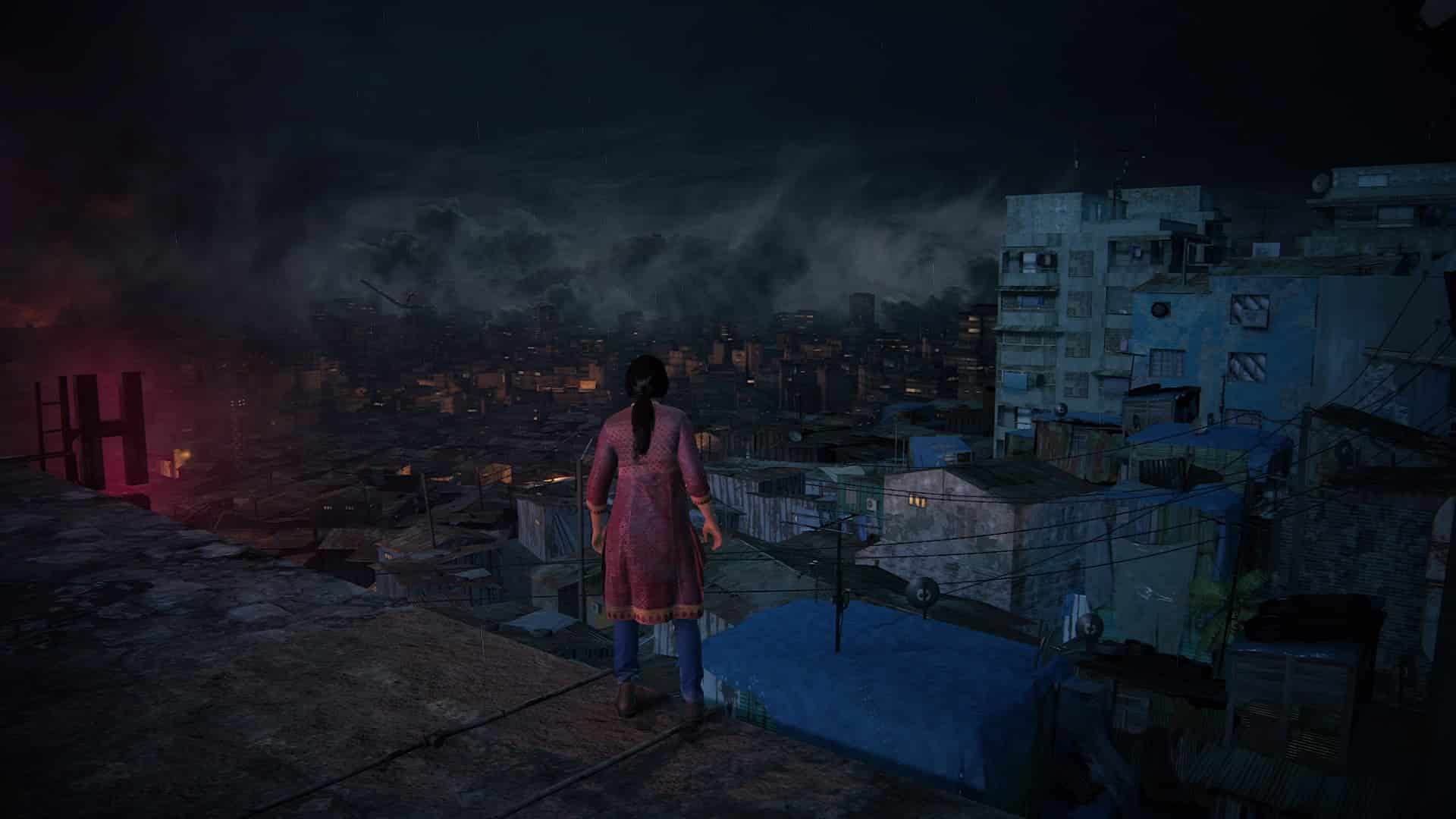 Sam Drake is also joining you on the second part of the game, but he's no way near as important of a character. Still, you get to play alongside up to the end! It's a nice touch to see the bickering between Nadine and Sam.
Optional dialogues galore
If knowing the story and character development is what you're into, Uncharted Lost Legacy has them all. Through multiple secret dialogues and small-talk in the car, as the game progresses, the girls get to know each other better and they get very close.
What is initially a tense and stressed-out Nadine, turns into a much friendlier ally. It's actually nice to see their relationship develop as you learn more tidbits about their backgrounds.




Thanks to the secret dialogues and the small-talk they make, we get to learn about Chloe's father, her heritage, how she's got the skills she has, and why the Golden Tusk is such an important thing for her. We also learn about Nadine's upbringing and why she acts the way she does.
A fantastic story
I rarely get impressed by the story of a game, but the Uncharted series has something you don't find often. The scenes, the ambient, the story, the locations, all flow into a beautiful game with a satisfying ending.
The story is well-thought and evolves with the characters. What is initially just Chloe's attempt to make some cash, slowly becomes a great effort to stop a warmonger from sparking a civil war and killing maybe thousands with a bomb.
Both Chloe and Nadine develop a conscience and grow to refuse to ignore the war that is about to spark from Asav's actions.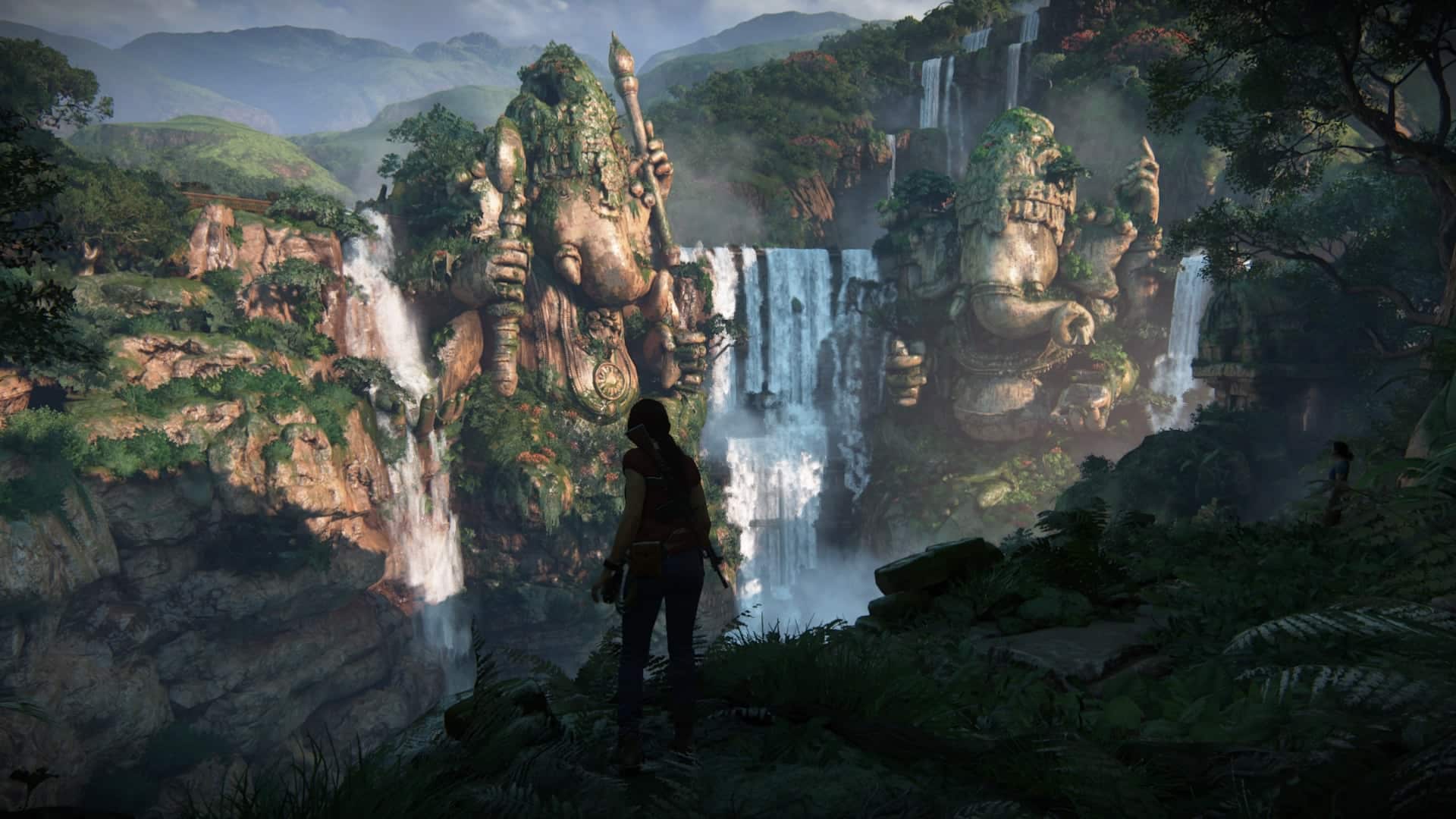 Breathtaking environment
If you've played Uncharted before, you surely know that the environment design is the major plus of this game series. Absolutely breathtaking nature scenes, relics, ruins of an old forgotten civilization down to every small detail.
Playing the game feels like a trip into a lost world and you get amazed by the quality and the detail of the graphics in this game. Uncharted: The Lost Legacy's storyline takes place in India, mostly in the amazing Western Ghats where the old ruins of the Hoysala civilization are. You get to explore the outskirts of the Hoysala empire, their capitals Belur and Halebidu.
Nature is amazing, the ruins are amazingly created and give you the feeling that you really are there.
Uncharted: The Lost Legacy isn't perfect…
As much as I praise this game for its marvelous graphics and story, it does have some low points and I would like to go into detail about which are which.
At first, bugs! Yes, this game can be pretty buggy at times, with sound effects happening to play on repeat on top of another, dialogs not starting or girls saying nothing where there normally is dialog, some trophies do not register well the progress (for example the trophy that requires you to stealth-kill 15 enemies in a row).
Apart from the occasional bugs, Chapter 4 (Western Ghats) can be a bit confusing and Chloe's map often times doesn't really help. It's a large open world with muddy hills, mountains, tall grass, ruins, lakes, and streams. The chapter design is nice, the nature is impressive, but the chapter can fill a bit too long at times and it's painful to play on repeat (for trophies and platinum).
Unfortunately, being such a massive chapter means that a lot of photo opportunities, side quests, main quests, relics, optional dialogs, and lockboxes will be in this chapter making it feel too long.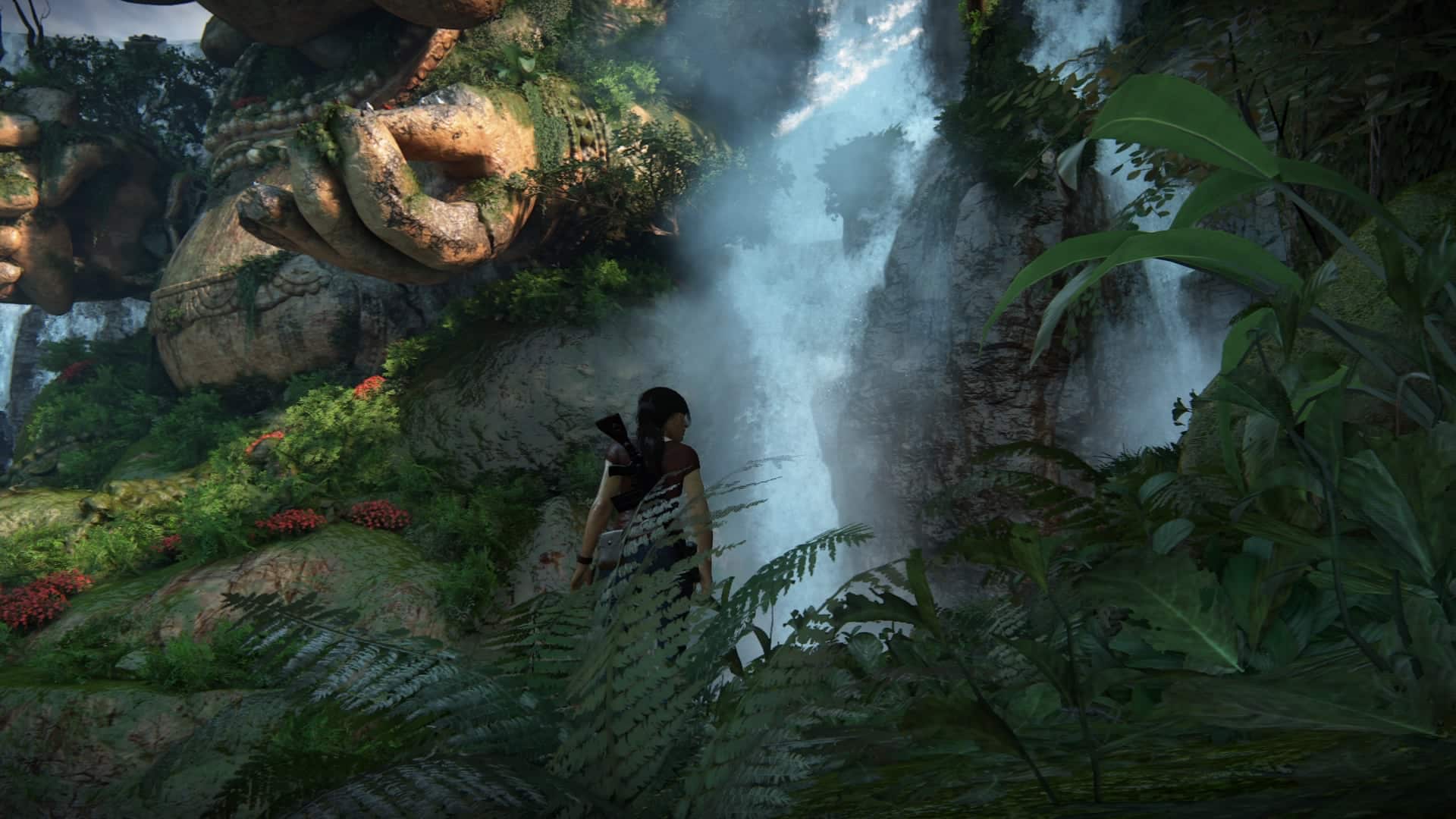 The combat
The weapons in Uncharted Lost Legacy are pretty meh. It's not really meant to be much of a shooter, so it's not a problem, but the weapons tend to not really be balanced. They work for their purpose, but the fact that Chloe can kill an enemy with one pistol shot (on Explorer) as fast she'd kill them with a rifle is a bit weird. But I am nitpicking.
Overall, combat is not very hard to do. There are many scenarios where hiding in the tall grass and using a silenced pistol or even melee would be a better approach, but in general, the combat is pretty repetitive.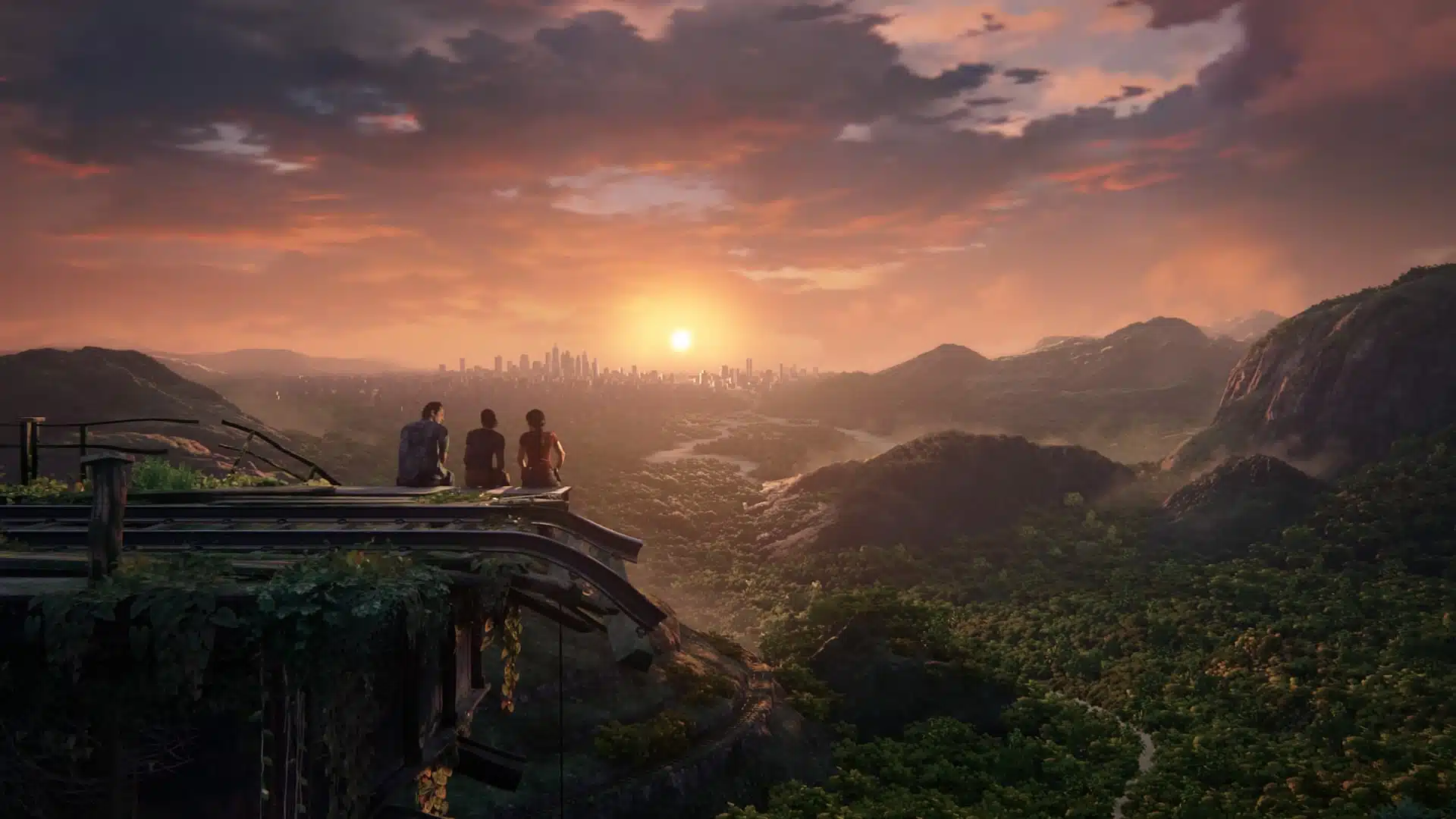 Is Uncharted: The Lost Legacy worth in 2023?
I'd say definitively yes. It's a great game, great mechanics, astonishing-level designs, and a story. Especially if you've played Uncharted before and you liked it, for the price this game usually sells for, it's definitely worth it.
The experience is rich, the game is well made, it includes the multiplayer and survival modes from Uncharted 4: A Thief's End too, and it's relatively easy platinum for your collection.
Overall score:
8.7/10
Wanna get started with a quick trophy? Check out our guide on how to grab the #nofilter trophy in Uncharted: The Lost Legacy!
Wanna get Uncharted: Lost Legacy for PS4?
Please use the button below to get it from Amazon. You don't get charged extra, but we do get a small kickback from Amazon which helps keep this website alive!

Thank you for your support!