NPCs in Fortnite Chapter 4 Season 2, there are presently 12 Fortnite NPCs that can be found around the island. The current collection includes both recognizable characters such as Evie and a cyber version of Peely known as P33ly. There are also newcomers, like Thunder and Mizuki, who appears in the current season's battle pass. We've included every NPC we've located thus far, along with their map position, below.
Fortnite All NPC Location — Chapter 4 Season 2
Longshot – He can be found in the tower west of The Citadel.
Mizuki – She can be found in the castle tower, northeast of The Citadel, across the river.
Polar Patroller – Located near the frozen lake area west of Brutal Bastion.
Remedy – She can be spotted in the castle tower southwest of Slappy Shores.
CRZ-8 – He appears in the Sumo circle north of Mega City.
P33ly – Can be found in the castle outpost between Frenzy Fields and Anvil Square.
Sunflower – She appears in the same field at Frenzy Farm just like the other season.
Garrison – He can be spotted on the small peninsula in the southwest corner of the map.
Thunder – Appears on the island south of Steamy Springs.
Stray – Is located in Mega City tower at the top left side of the city.
Neuralynx – She can be spotted in a building east of Mega City just south of a small lake.
Evie – Appears in the southern part of Knotty Nets.
Triarch Nox – Can be found at Lonely Labs in the Eastern part of the map.
Highcard –  Can be found at Brutal Bastion in the snowy region of the map.
Here you can see All Fortnite Season 4 Chapter 2 NPCs on the map: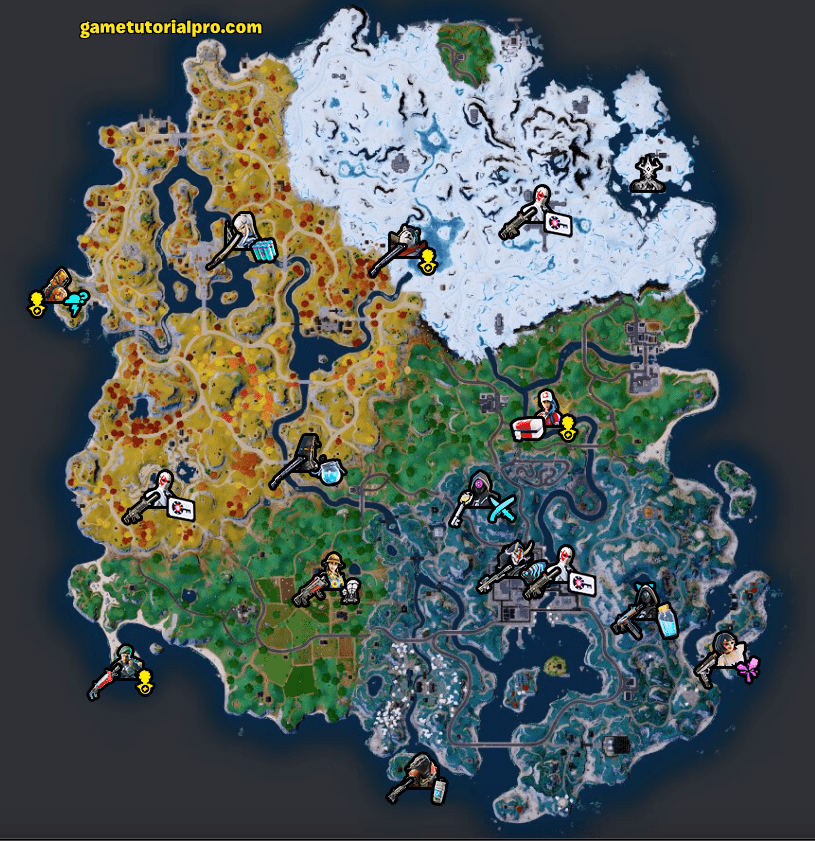 Check out what each character has to offer by meeting them in person, and keep an eye out for any new NPCs that could show up over the season.




Other Game Guides: