Genshin Impact has a free-to-play operation structure typical of "gacha" games. A wide range of characters is obtained by "pulling" from a pool of potential weapons and characters by forking over a currency called Primogems to carry out Wishes.
The game starts with a character known as the Traveler, and while you can unlock a few others by progressing through the main story, most characters are only accessible this way.
Various limited-time events on the Genshin Impact Banner Schedule can be accessed through wishes, or you can use a basic wish known as Acquaint Fate to increase your chances of obtaining particular characters or weapons. When you use cash, you won't be able to predict the specific reward you'll receive from a wish, but the game will let you know what your odds are of receiving certain rarity levels.
All Genshin Impact Characters
The list of available characters, currently at 58, may be seen below. Additional characters are expected to be released in the future under new banners. While specific individuals are always present in the narrative, others may only be acquired through specific Wishes.
Anemo Characters
Jean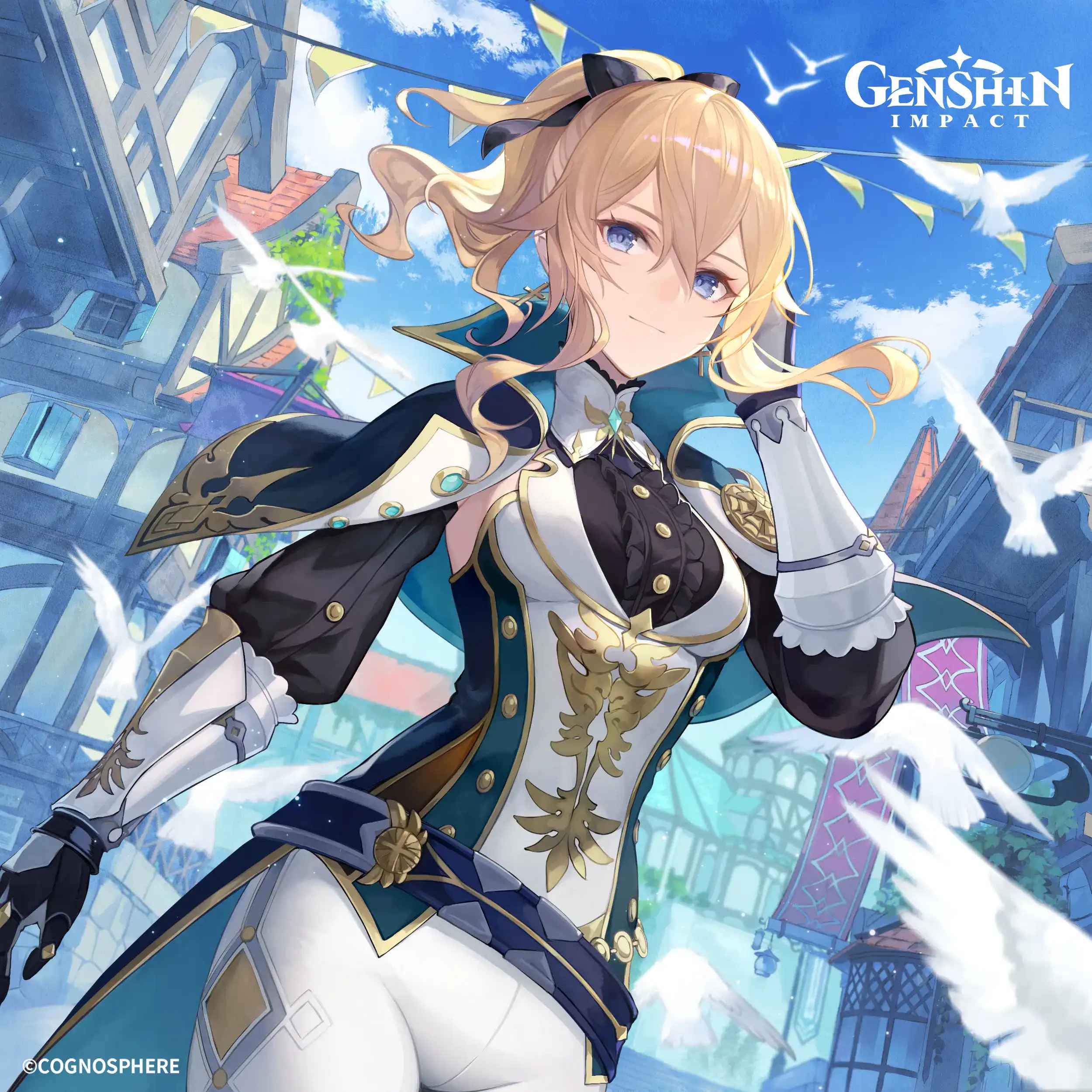 Rarity: ★★★★★
Role: Main DPS
Element: Anemo
Weapon: Sword
Tier: S
Gender: Female
Venti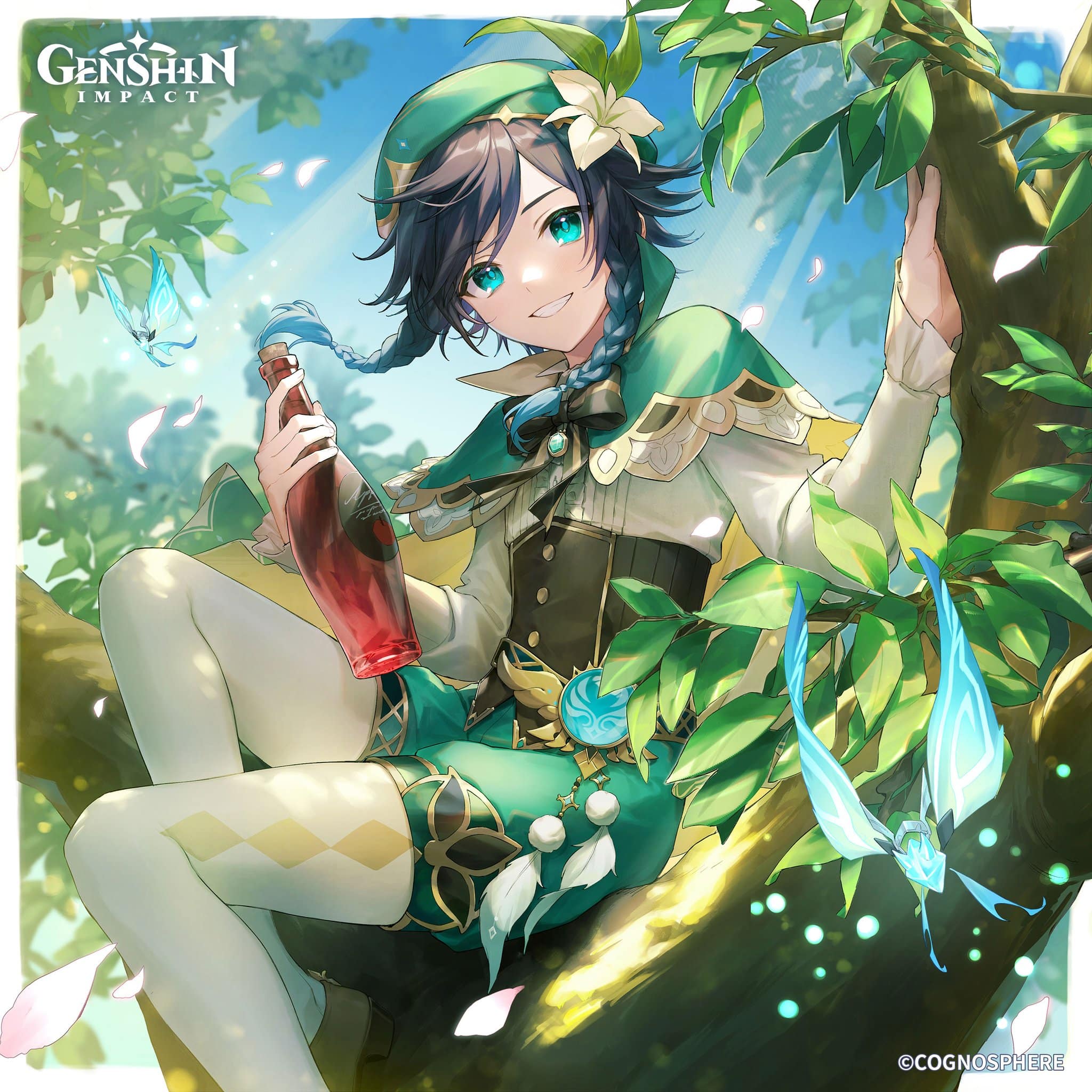 Rarity: ★★★★★
Role: Sub-DPS
Element: Anemo
Weapon: Bow
Tier: S
Gender: Male
Kazuha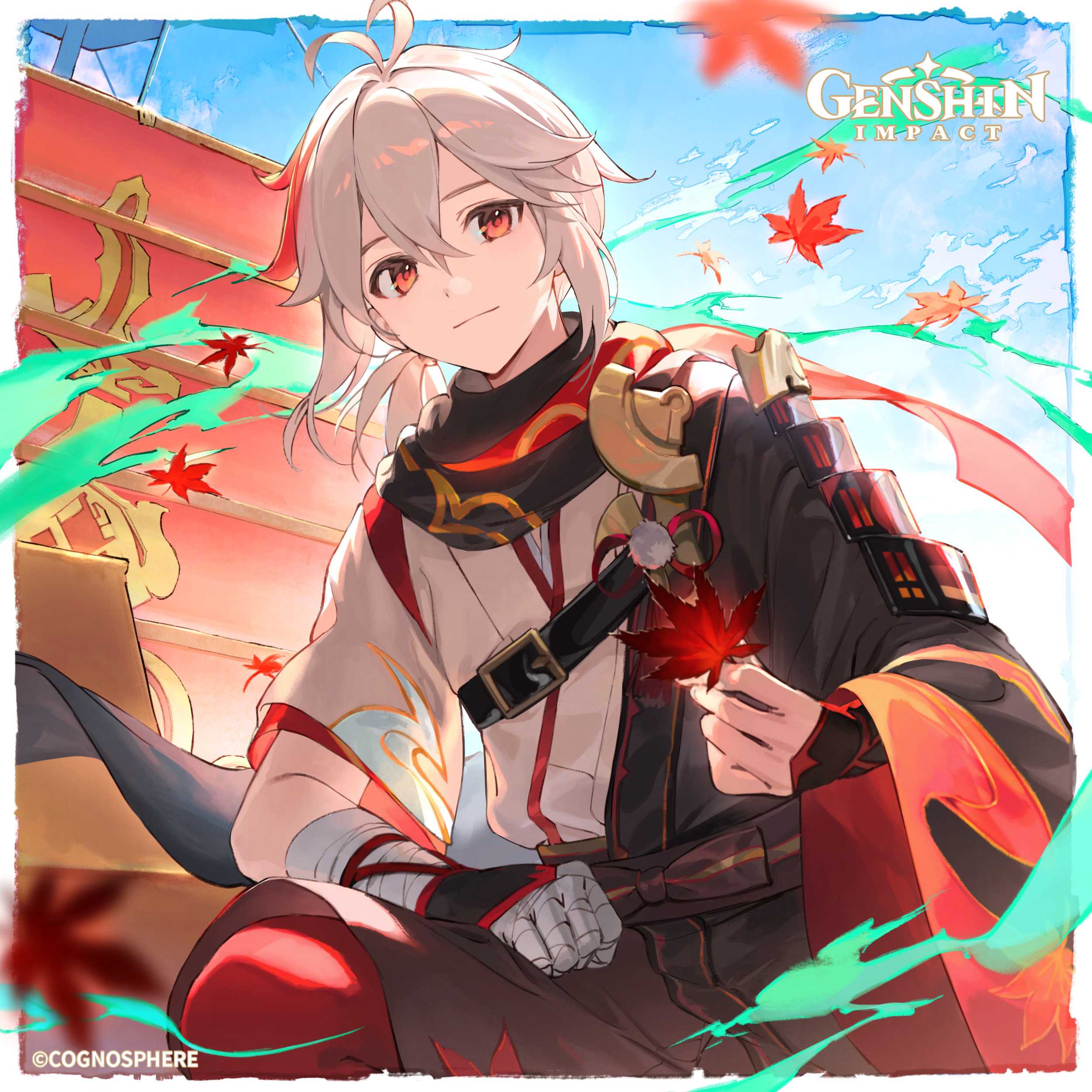 Rarity: ★★★★★
Role: Support
Element: Anemo
Weapon: Sword
Tier: S
Gender: Male
Sucrose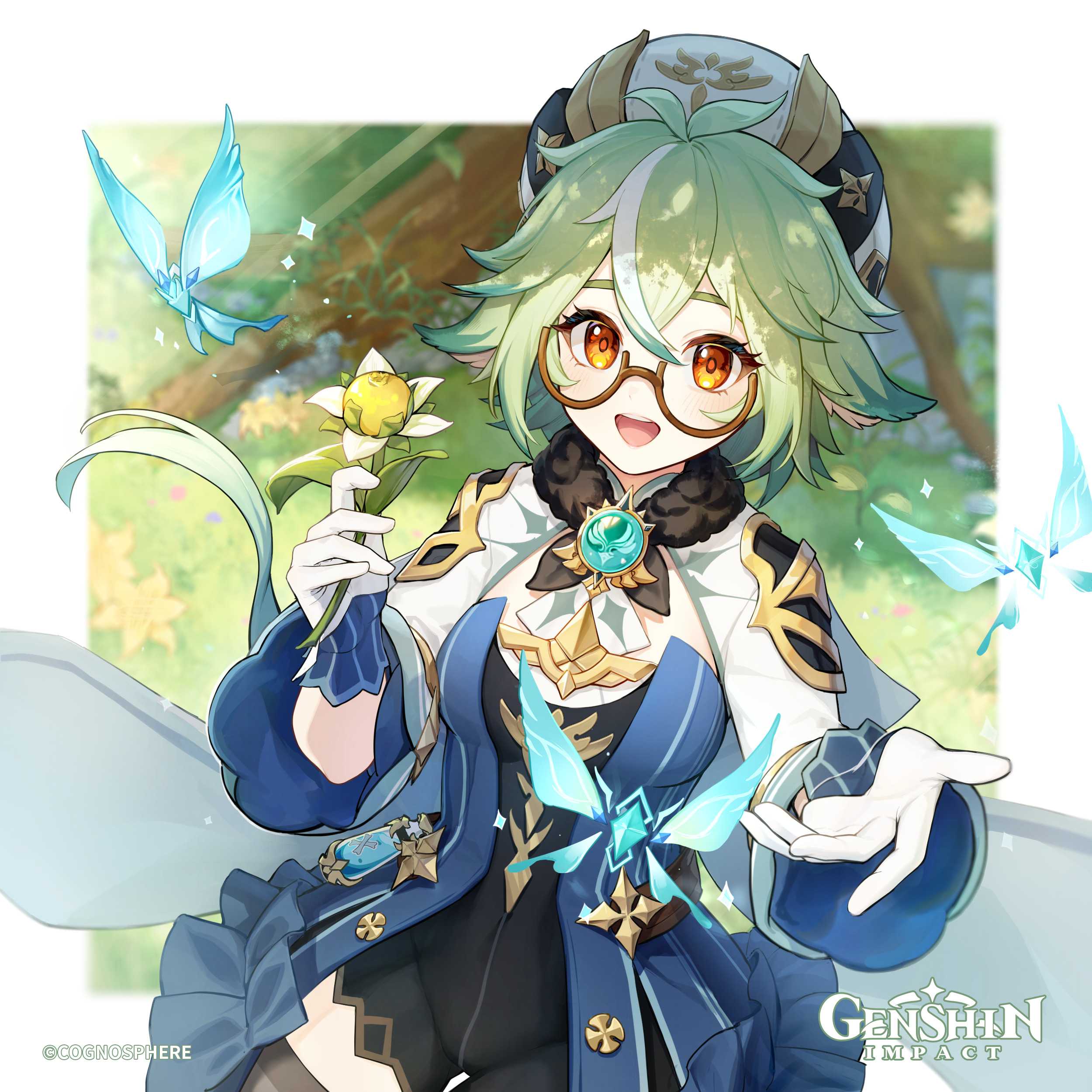 Rarity: ★★★★
Role: Sub-DPS
Element: Anemo
Weapon: Catalyst
Tier: A
Gender: Female
Shikanoin Heizou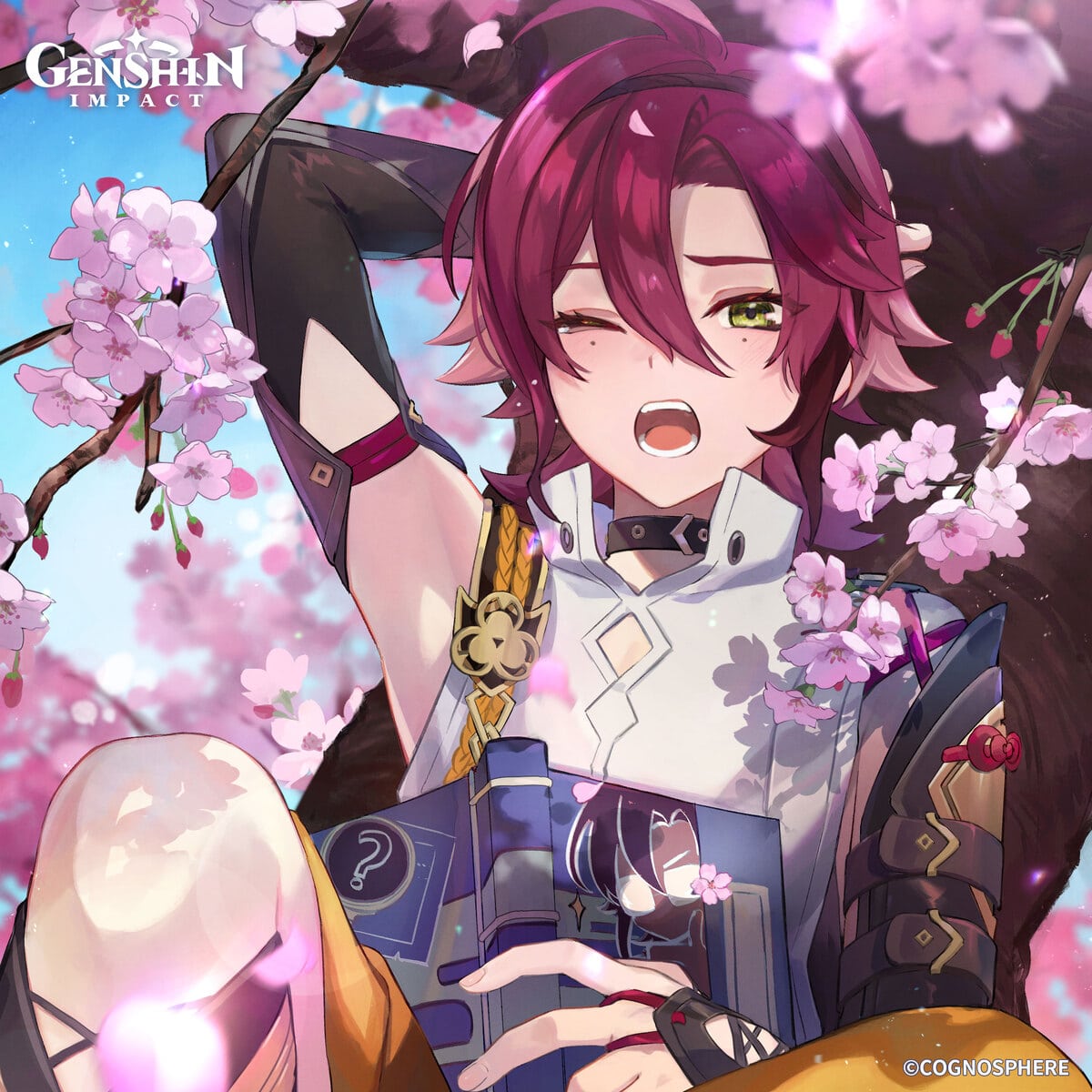 Rarity: ★★★★
Role: Sub-DPS
Element: Anemo
Weapon: Catalyst
Tier: A
Gender: Male
Lumine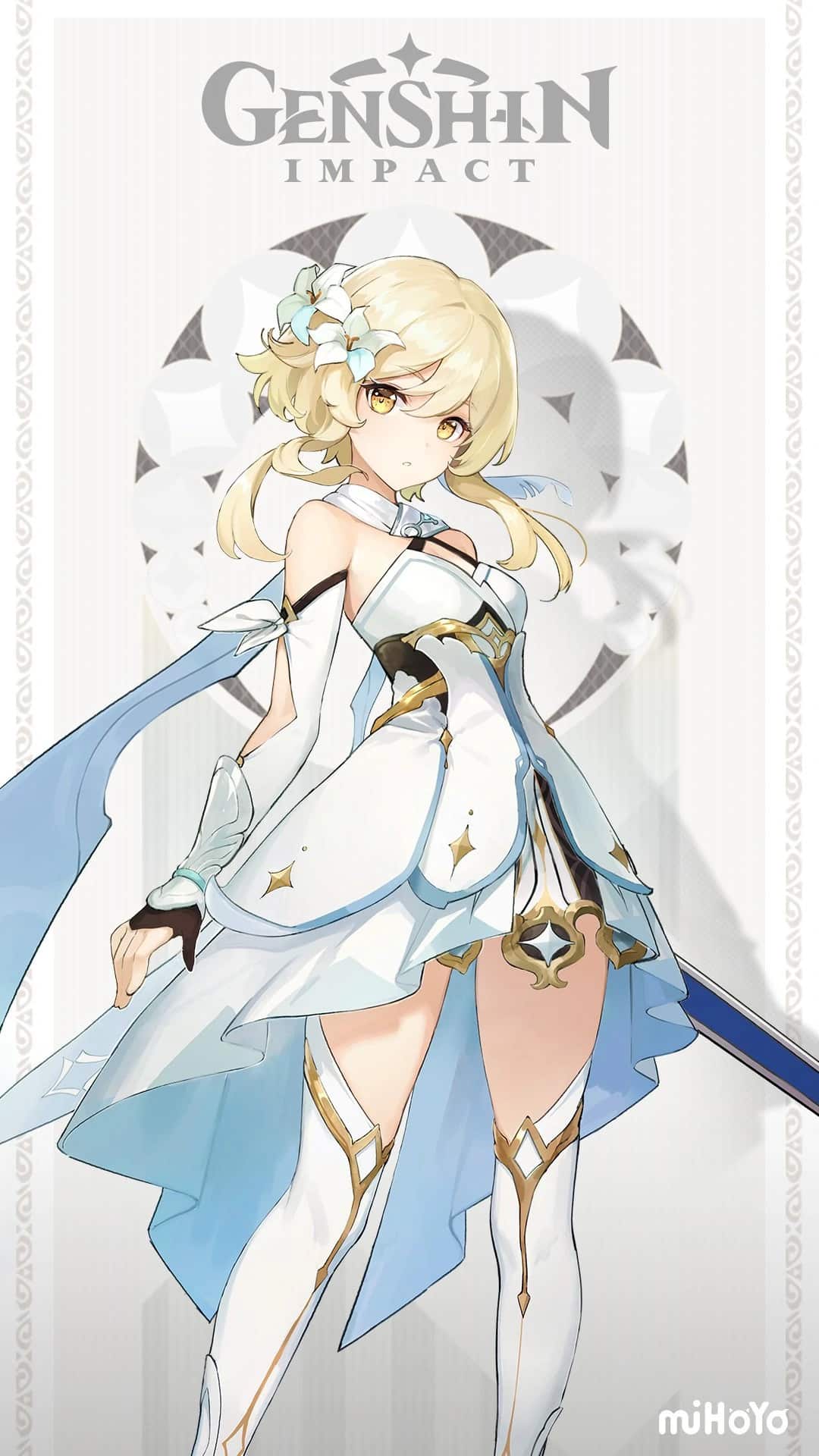 Rarity: ★★★★★
Role: Sub-DPS
Element: Anemo
Weapon: Sword
Tier: C
Gender: Female
Aether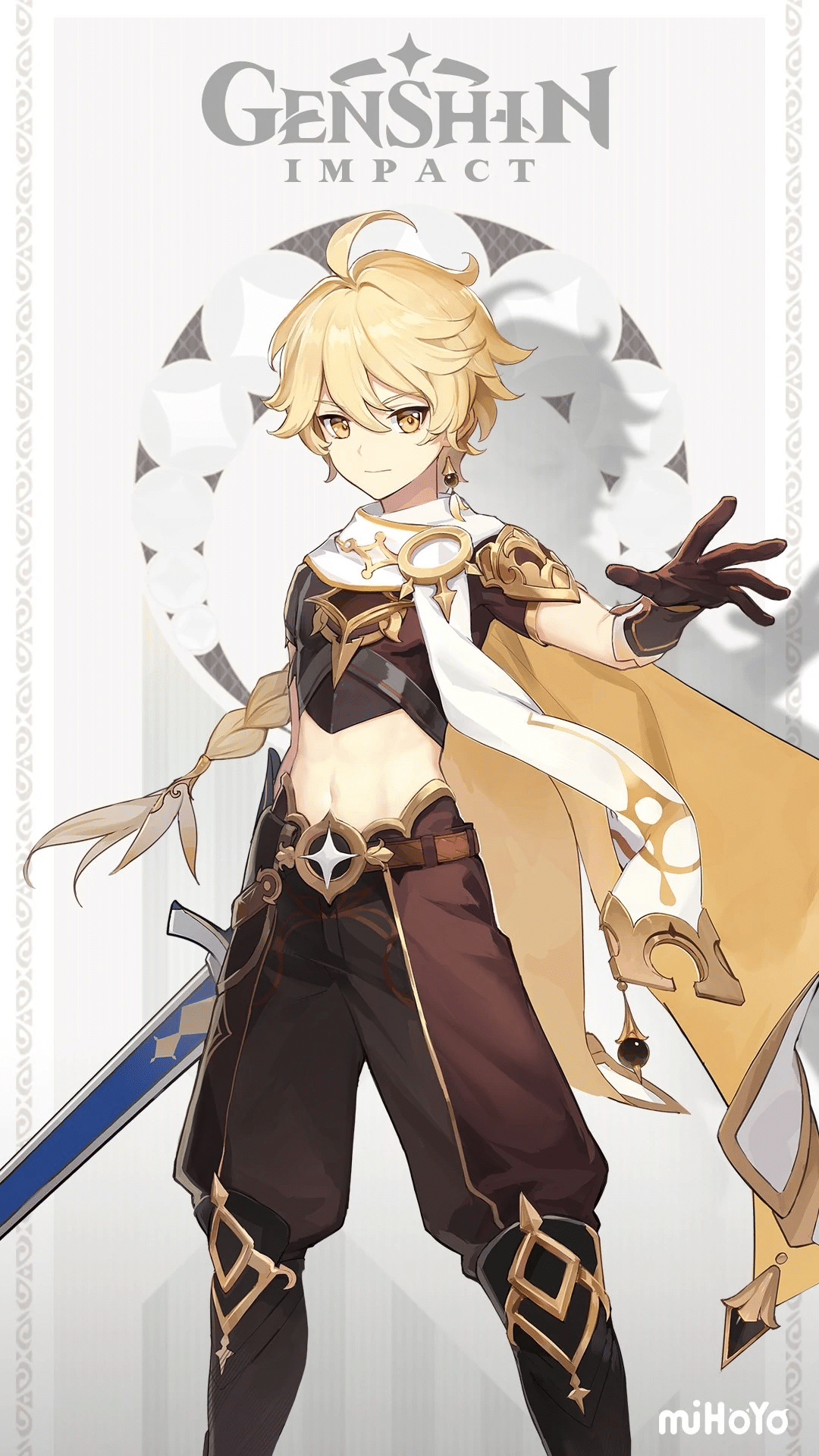 Rarity: ★★★★★
Role: Sub-DPS
Element: Anemo
Weapon: Sword
Tier: C
Gender: Male
Sayu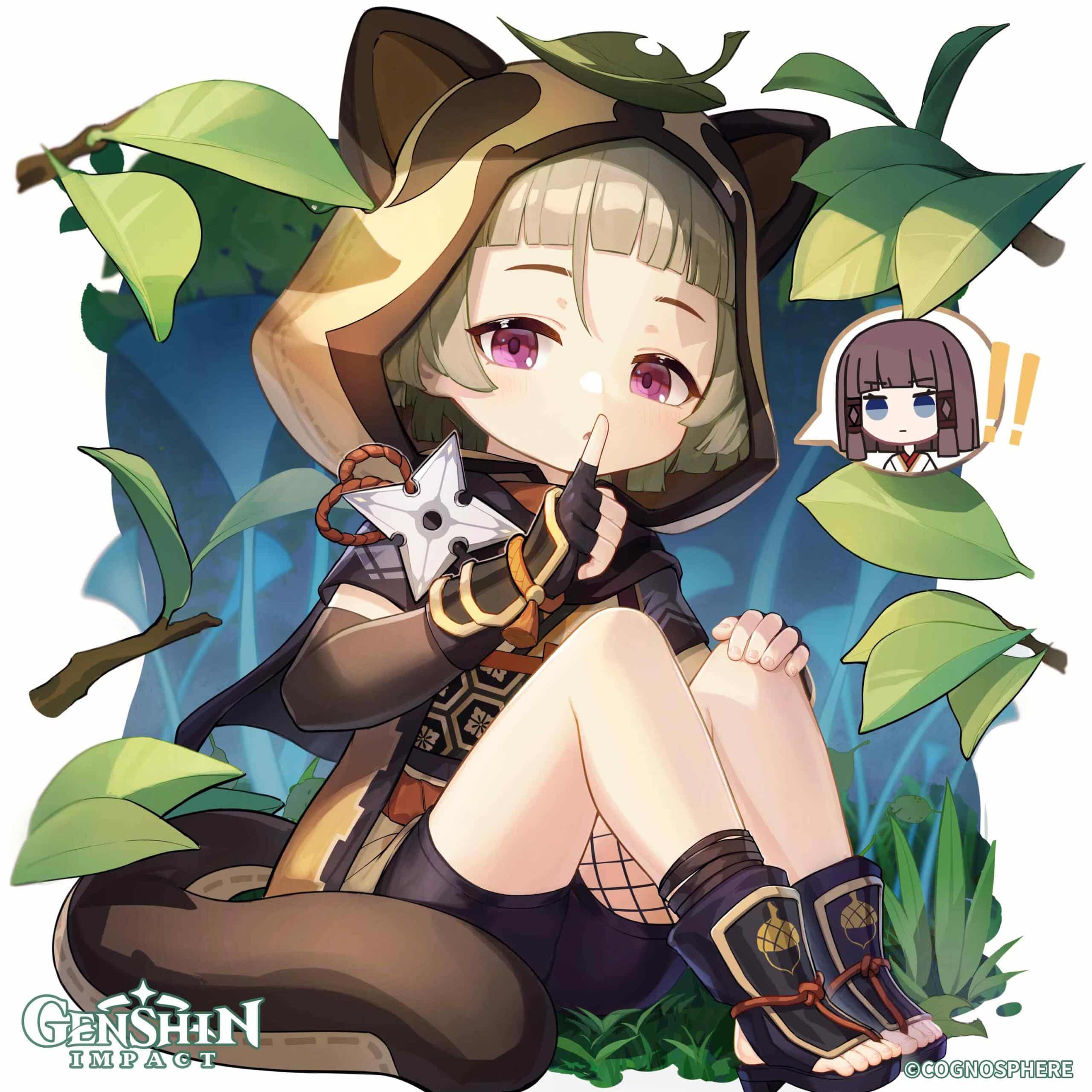 Rarity: ★★★★
Role: Sub-DPS
Element: Anemo
Weapon: Claymore
Tier: S
Gender: Female
Faruzan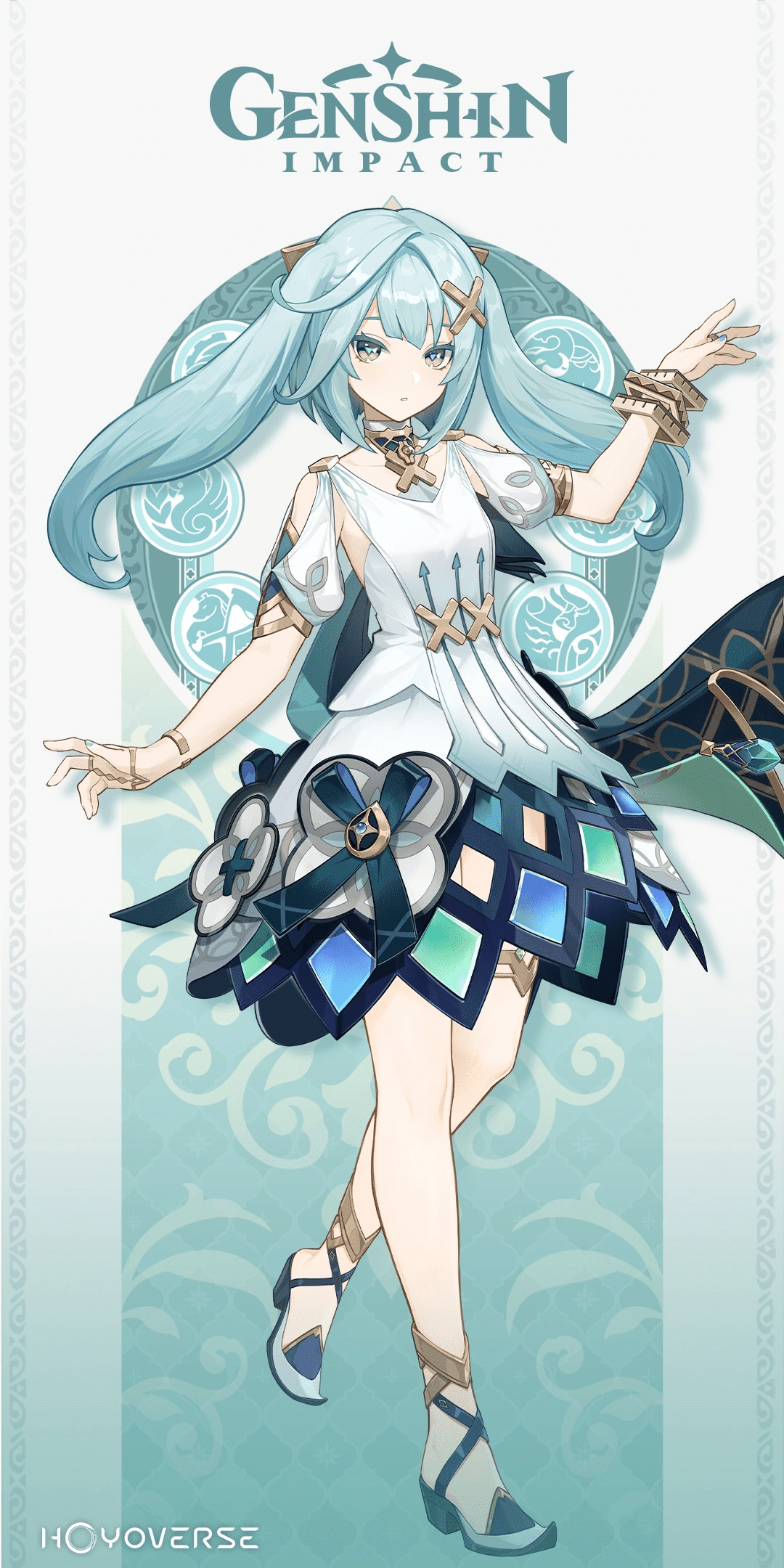 Rarity: ★★★★
Role: Support
Element: Anemo
Weapon: Bow
Tier: A
Gender: Female
Xiao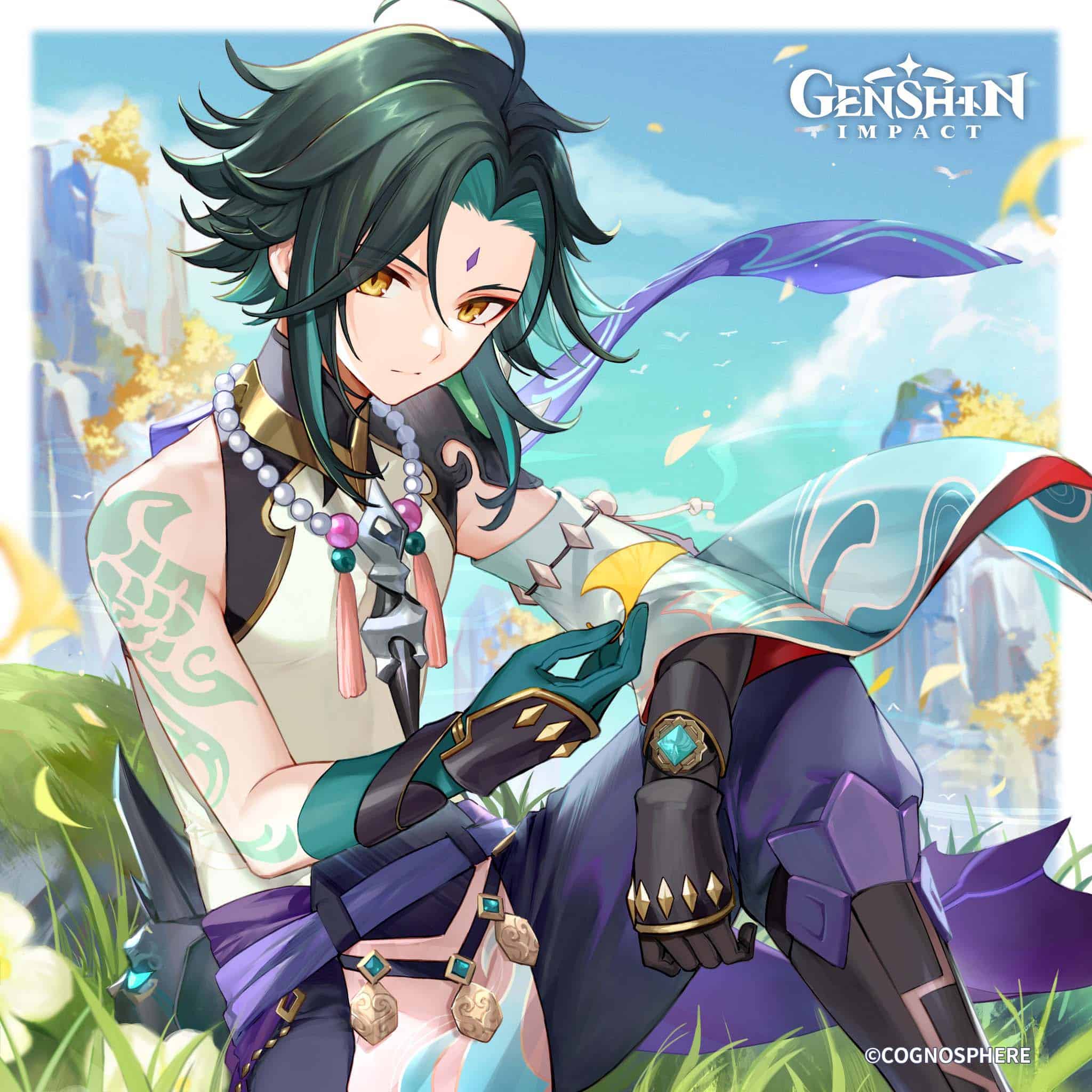 Rarity: ★★★★★
Role: Main DPS
Element: Anemo
Weapon: Polearm
Tier: S
Gender: Male
Wanderer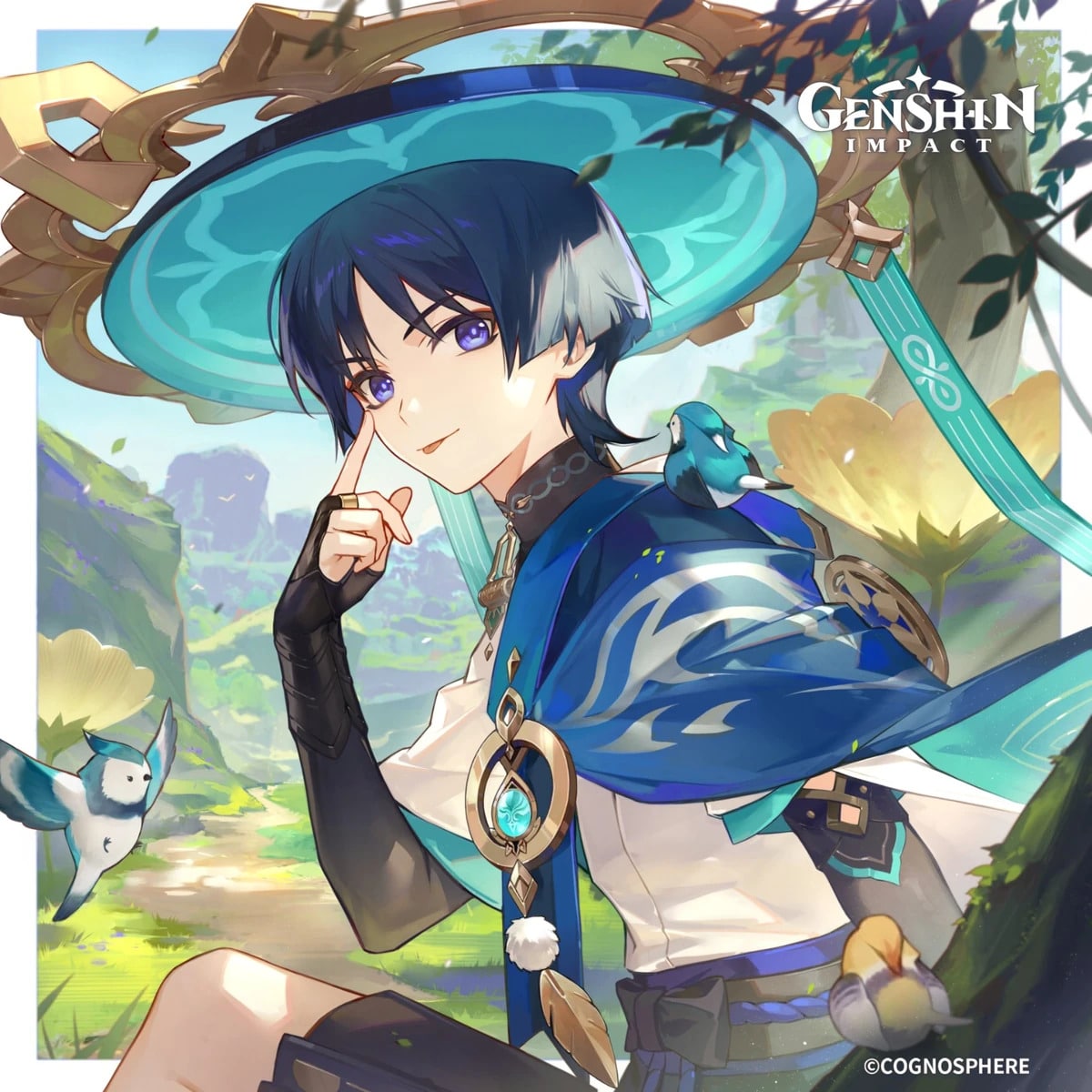 Rarity: ★★★★★
Role: Main DPS
Element: Anemo
Weapon: Catalyst
Tier: S
Gender: Male
Cryo
Aloy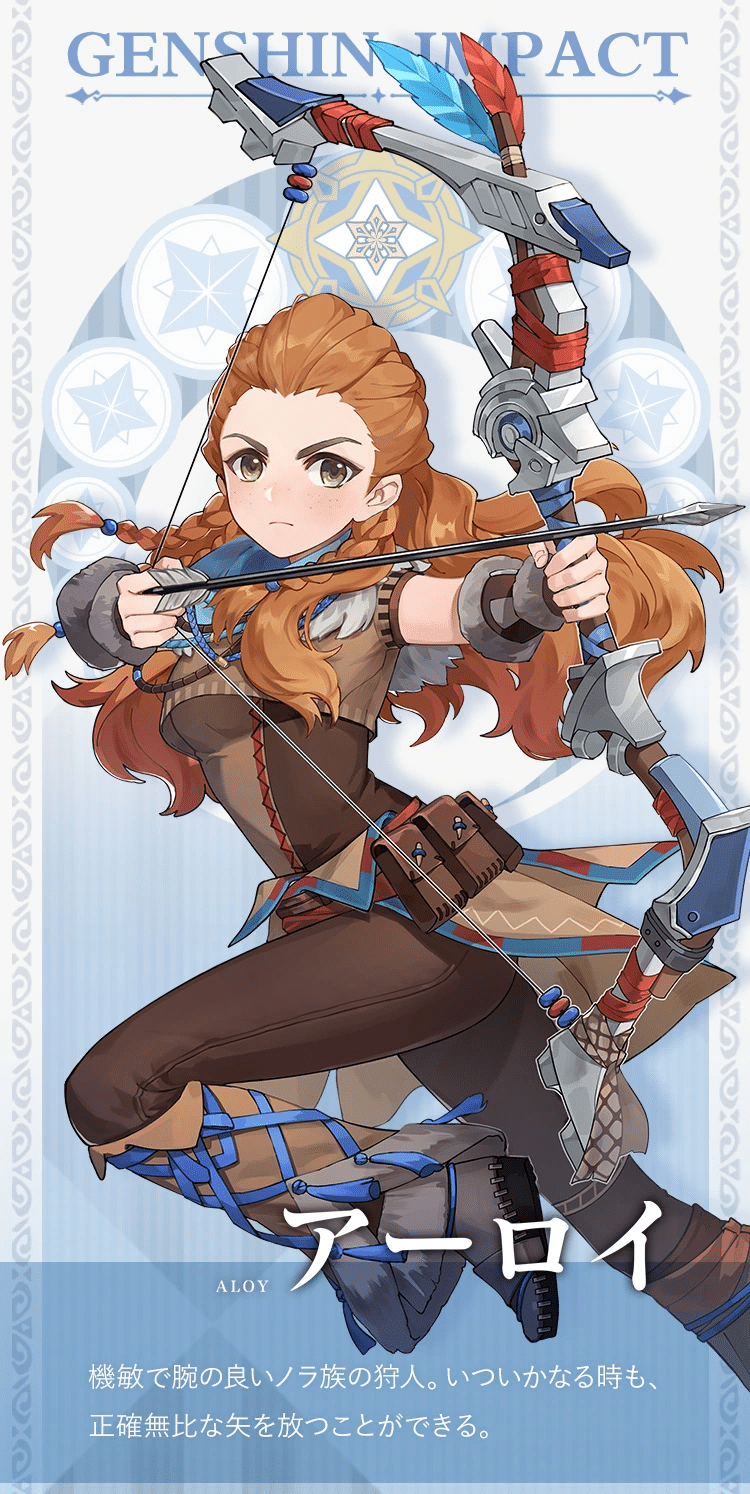 Rarity: ★★★★★
Role: Main DPS
Element: Cryo
Weapon: Bow
Tier: S
Gender: Female
Diona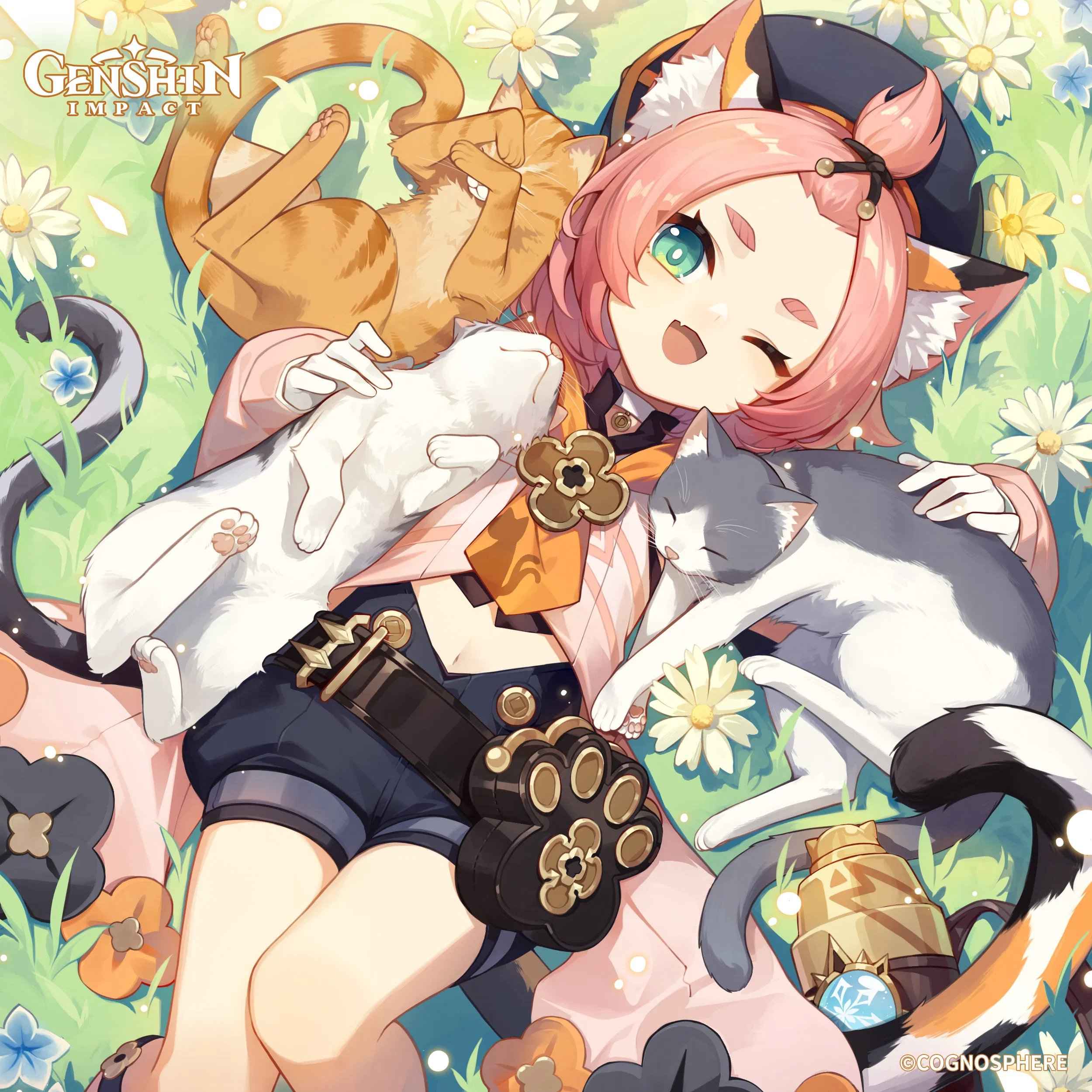 Rarity: ★★★★
Role: Main DPS
Element: Cryo
Weapon: Bow
Tier: S
Gender: Female
Ayaka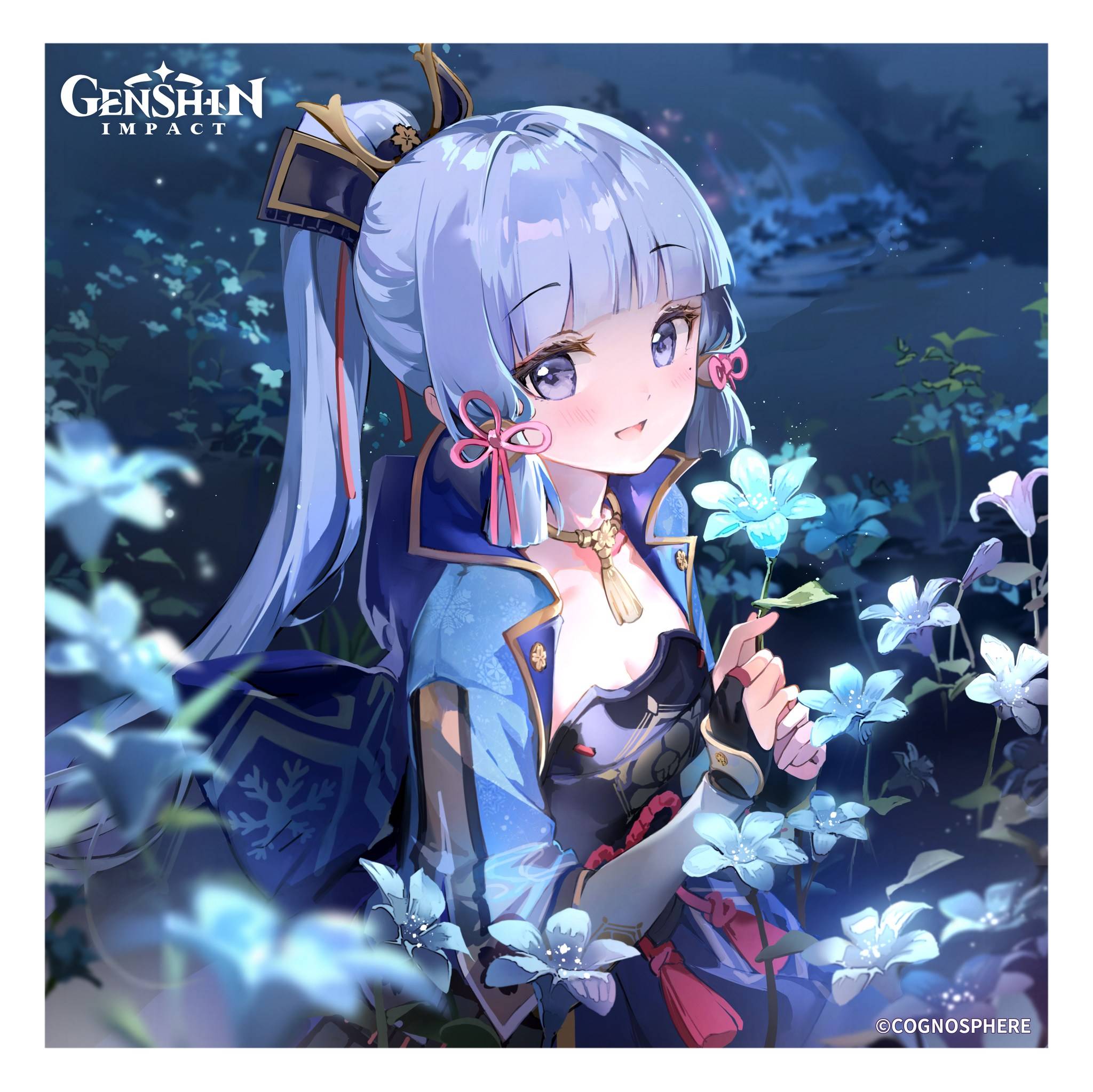 Rarity: ★★★★★
Role: Main DPS
Element: Cryo
Weapon: Sword
Tier: S
Gender: Female
Eula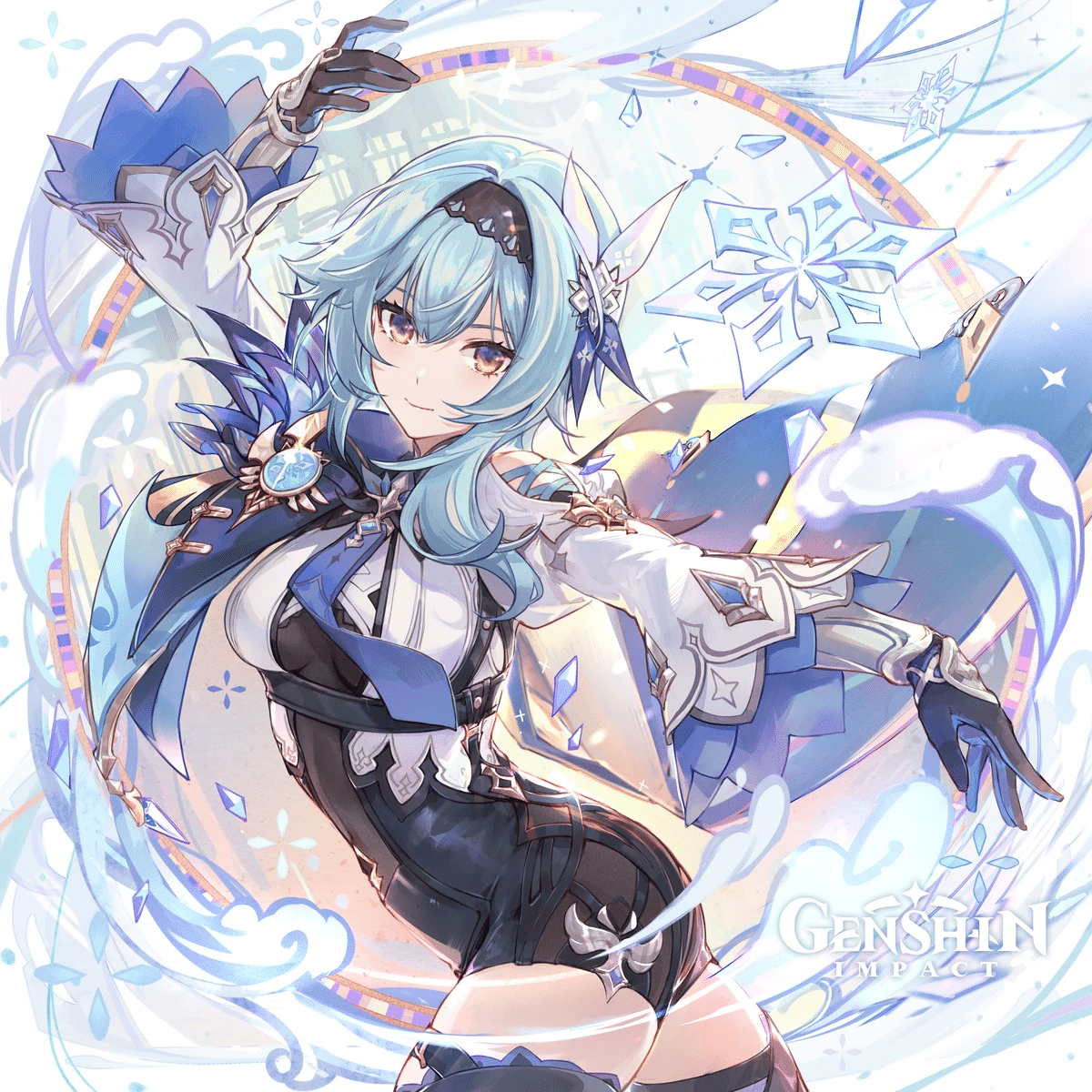 Rarity: ★★★★★
Role: Main DPS
Element: Cryo
Weapon: Claymore
Tier: S
Gender: Female
Ganyu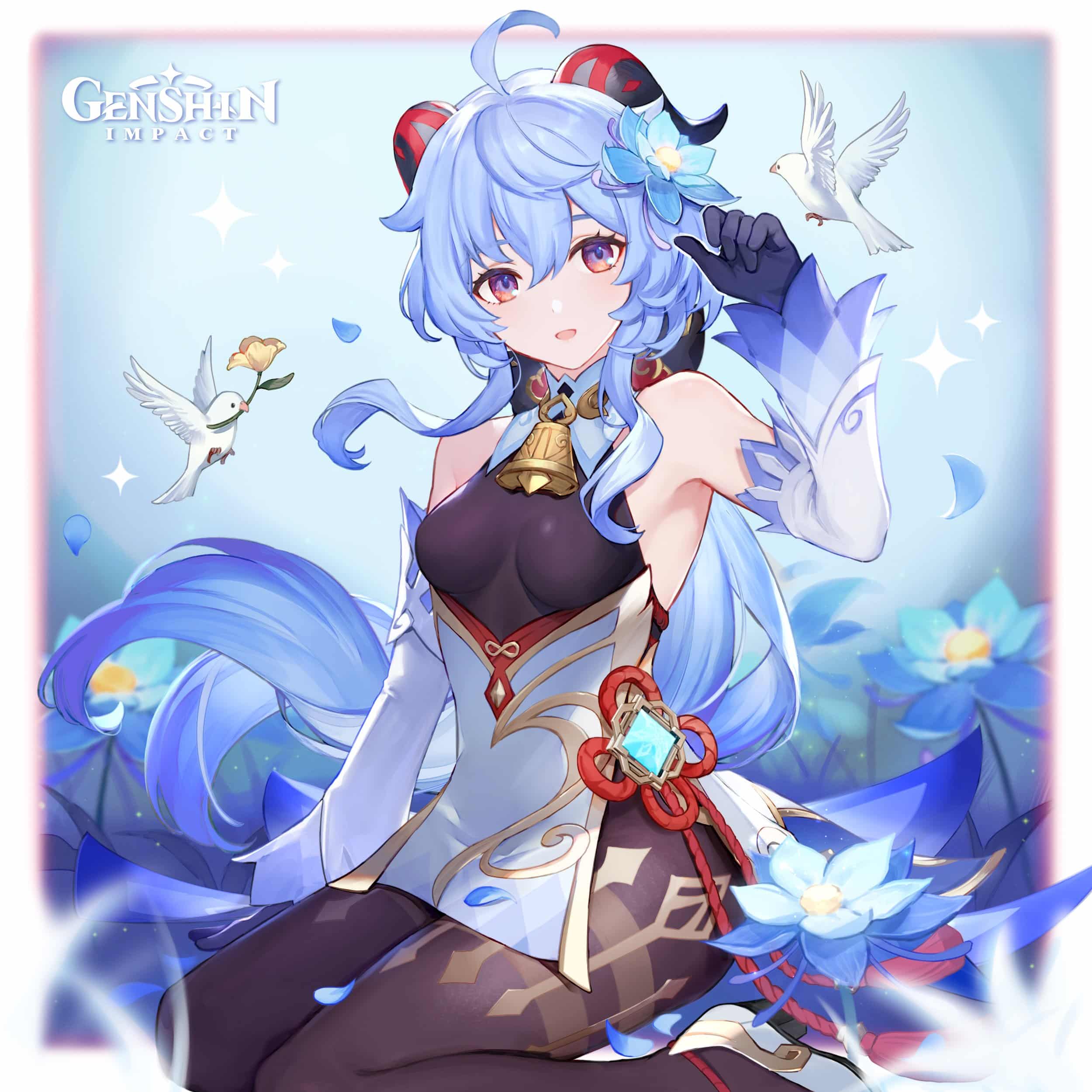 Rarity: ★★★★★
Role: Main DPS
Element: Cryo
Weapon: Bow
Tier: S
Gender: Female
Layla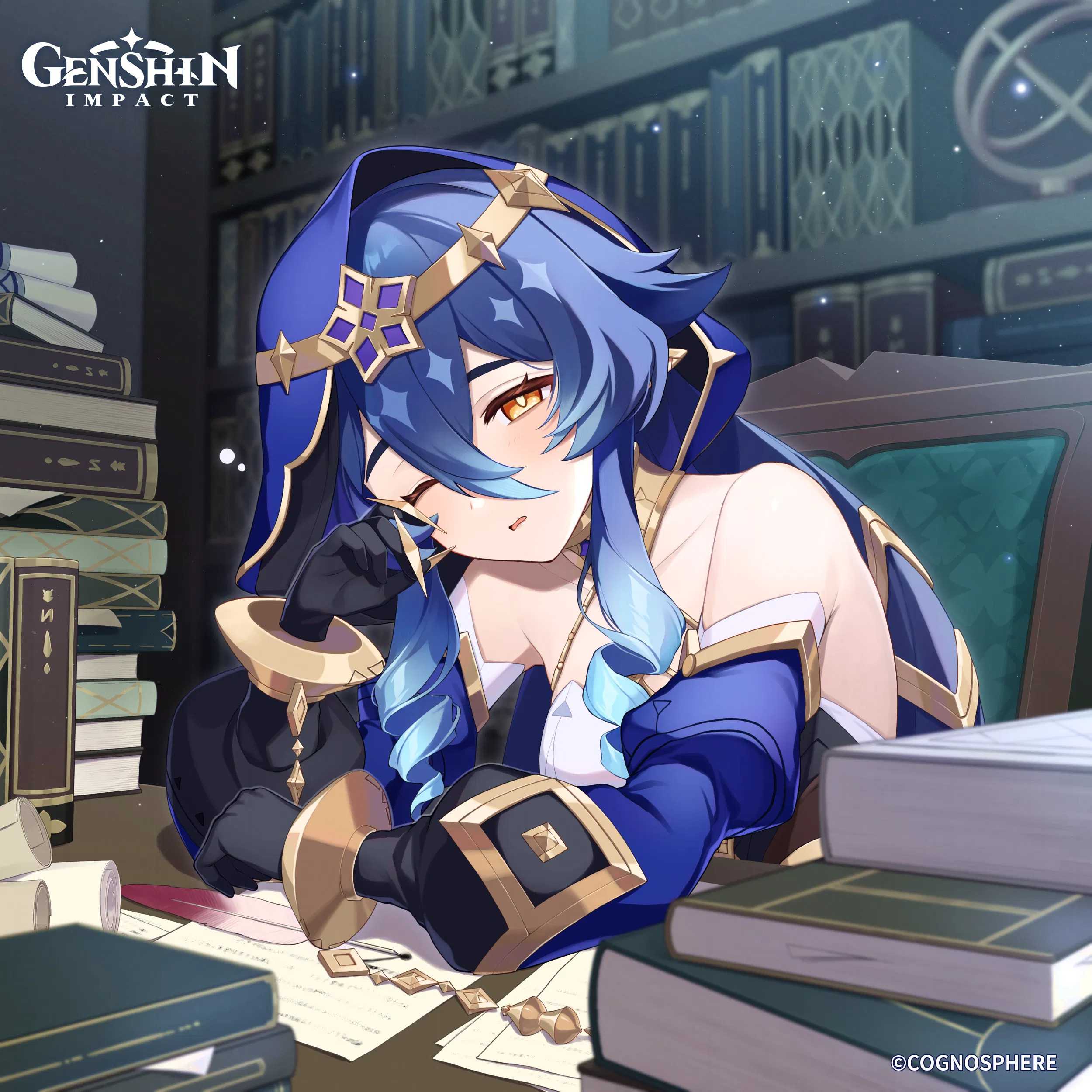 Rarity: ★★★★
Role: Support
Element: Cryo
Weapon: Sword
Tier: A
Gender: Female
Qiqi
Rarity: ★★★★★
Role: Support
Element: Cryo
Weapon: Sword
Tier: A
Gender: Female
Kaeya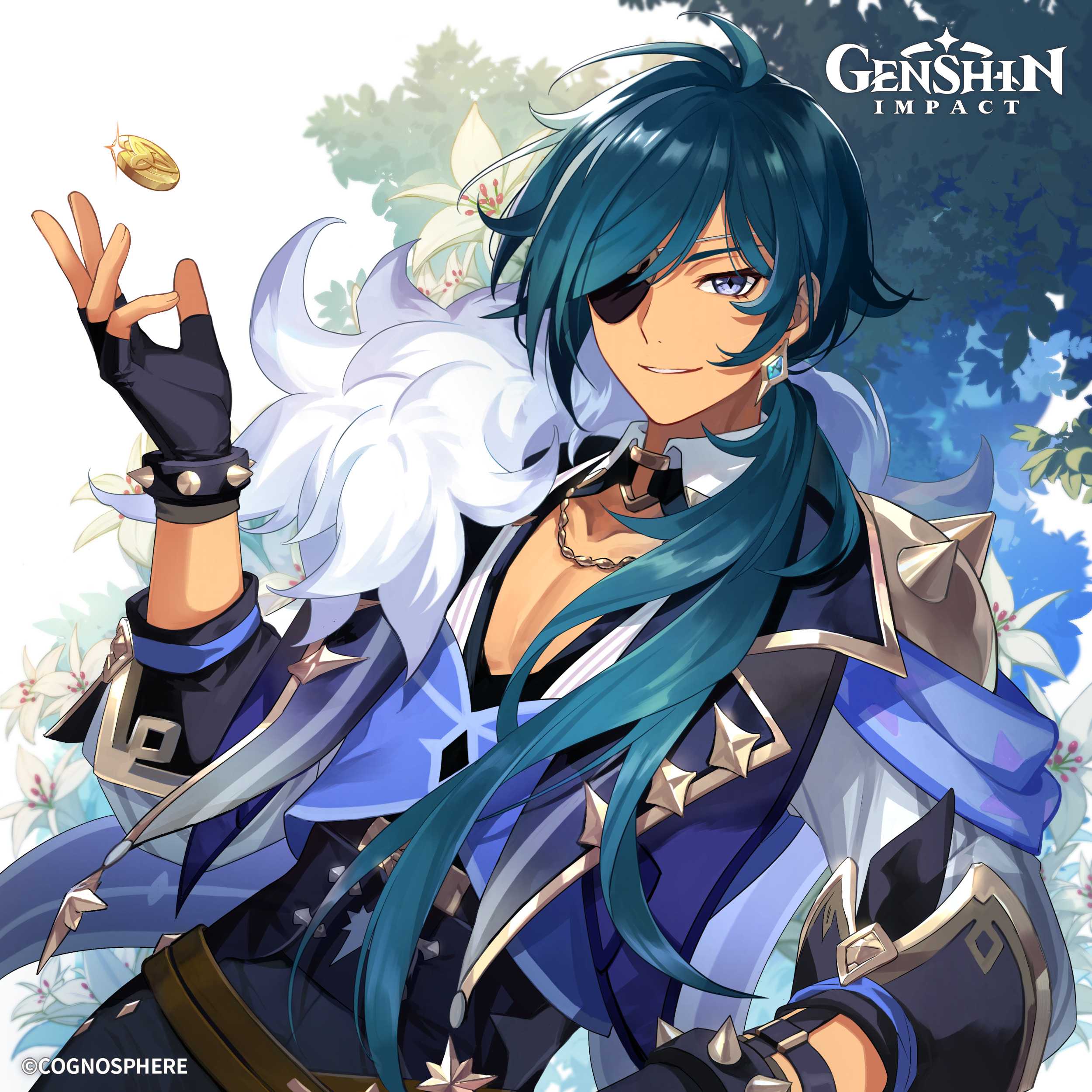 Rarity: ★★★★
Role: Sub-DPS
Element: Cryo
Weapon: Sword
Tier: B
Gender: Male
Rosaria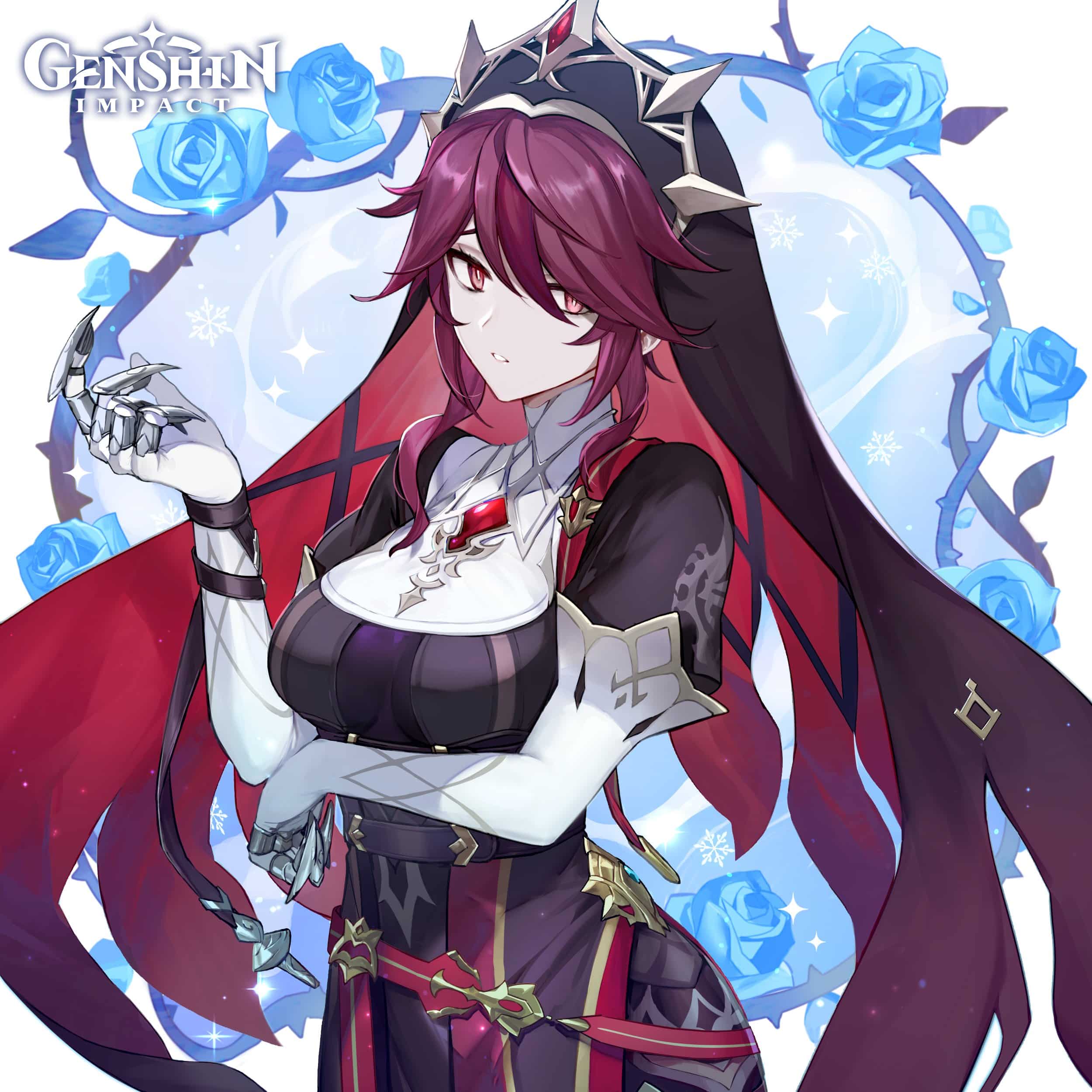 Rarity: ★★★★
Role: Main DPS
Element: Cryo
Weapon: Polearm
Tier: A
Gender: Female
Mika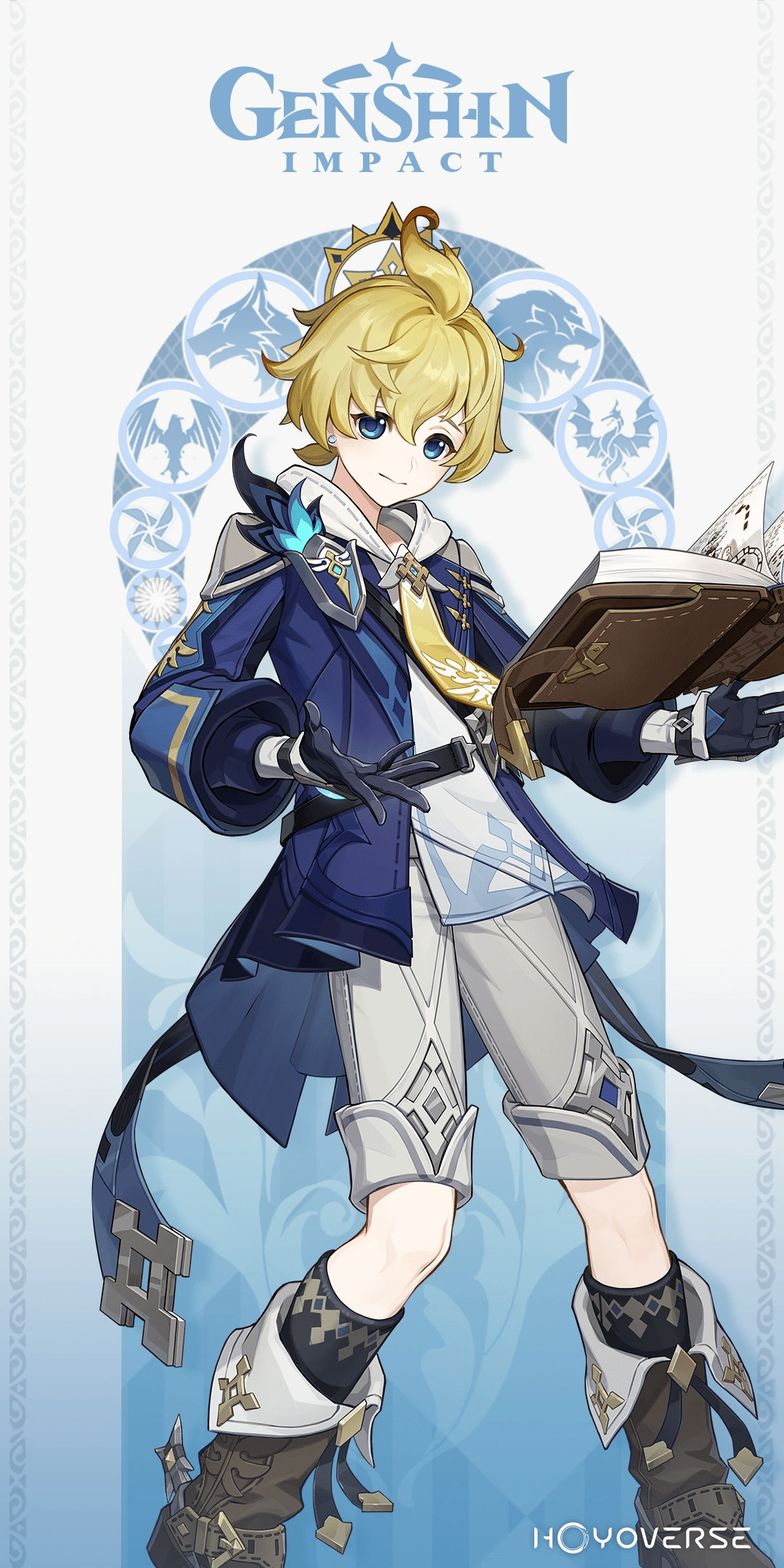 Rarity: ★★★★
Role: Support
Element: Cryo
Weapon: Polearm
Tier: A
Gender: Male
Shenhe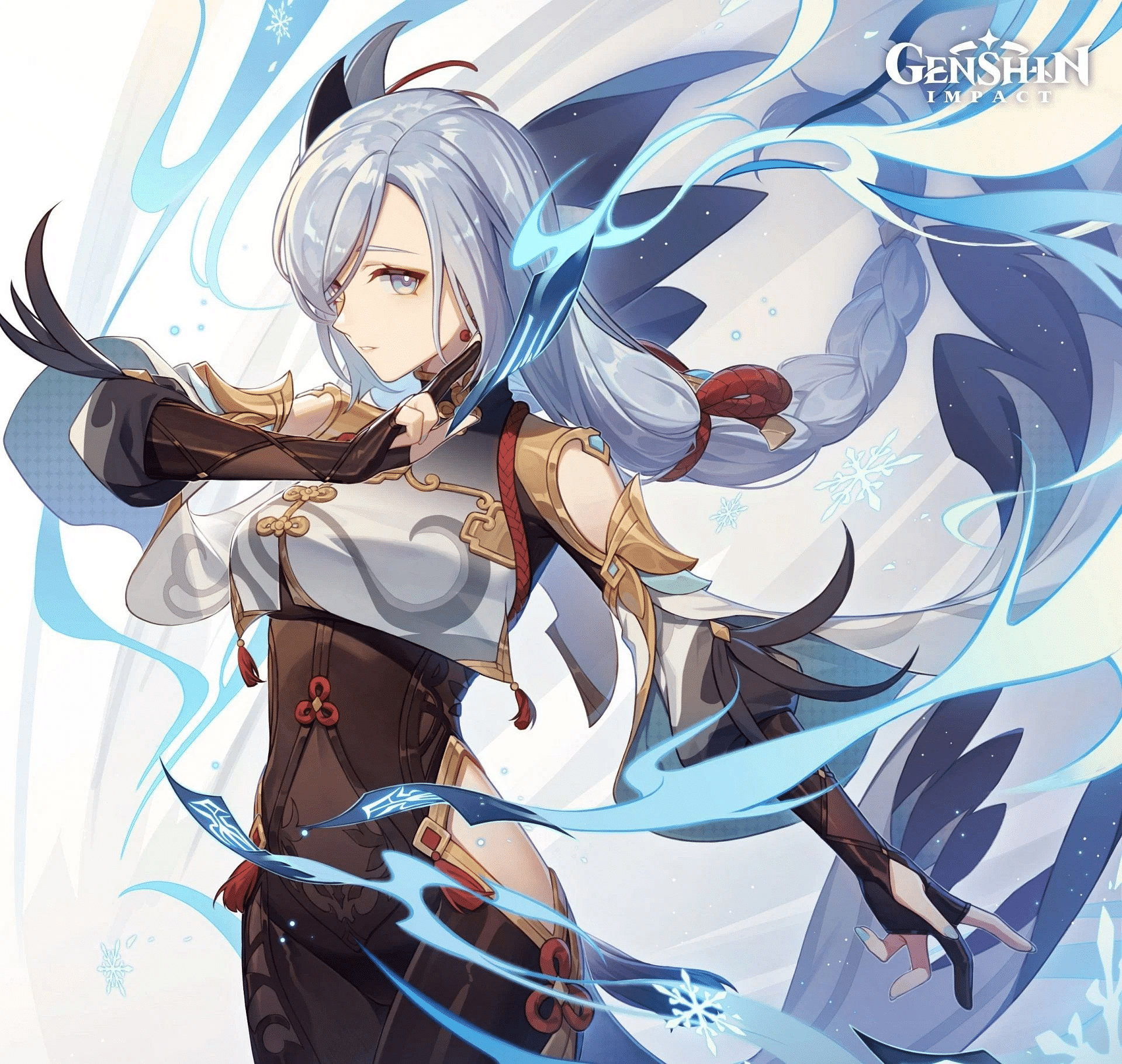 Rarity: ★★★★★
Role: Sub-DPS
Element: Cryo
Weapon: Polearm
Tier: S
Gender: Female
Dendro
Alhaitham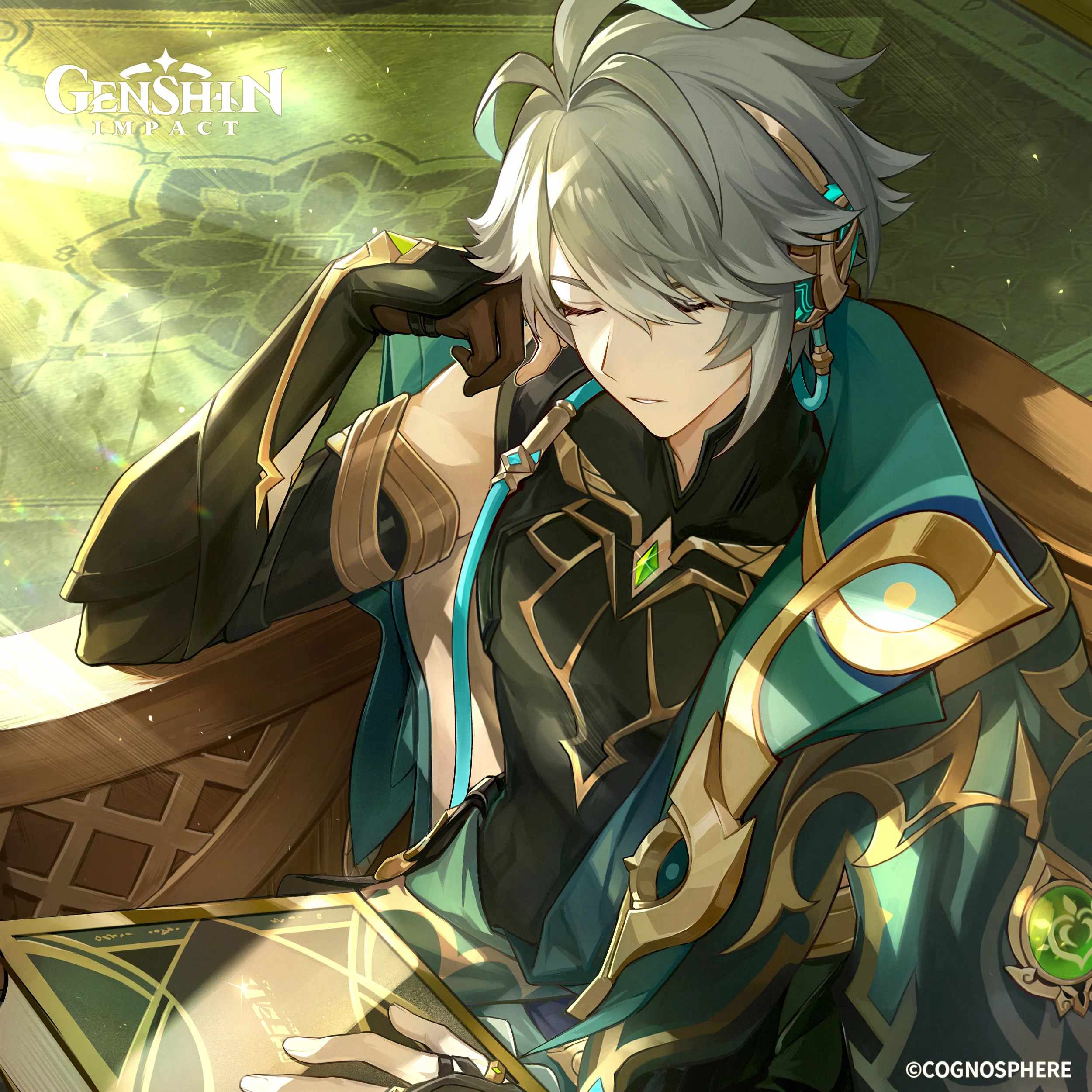 Rarity: ★★★★★
Role: Main DPS
Element: Dendro
Weapon: Sword
Tier: A
Gender: Male
Tighnari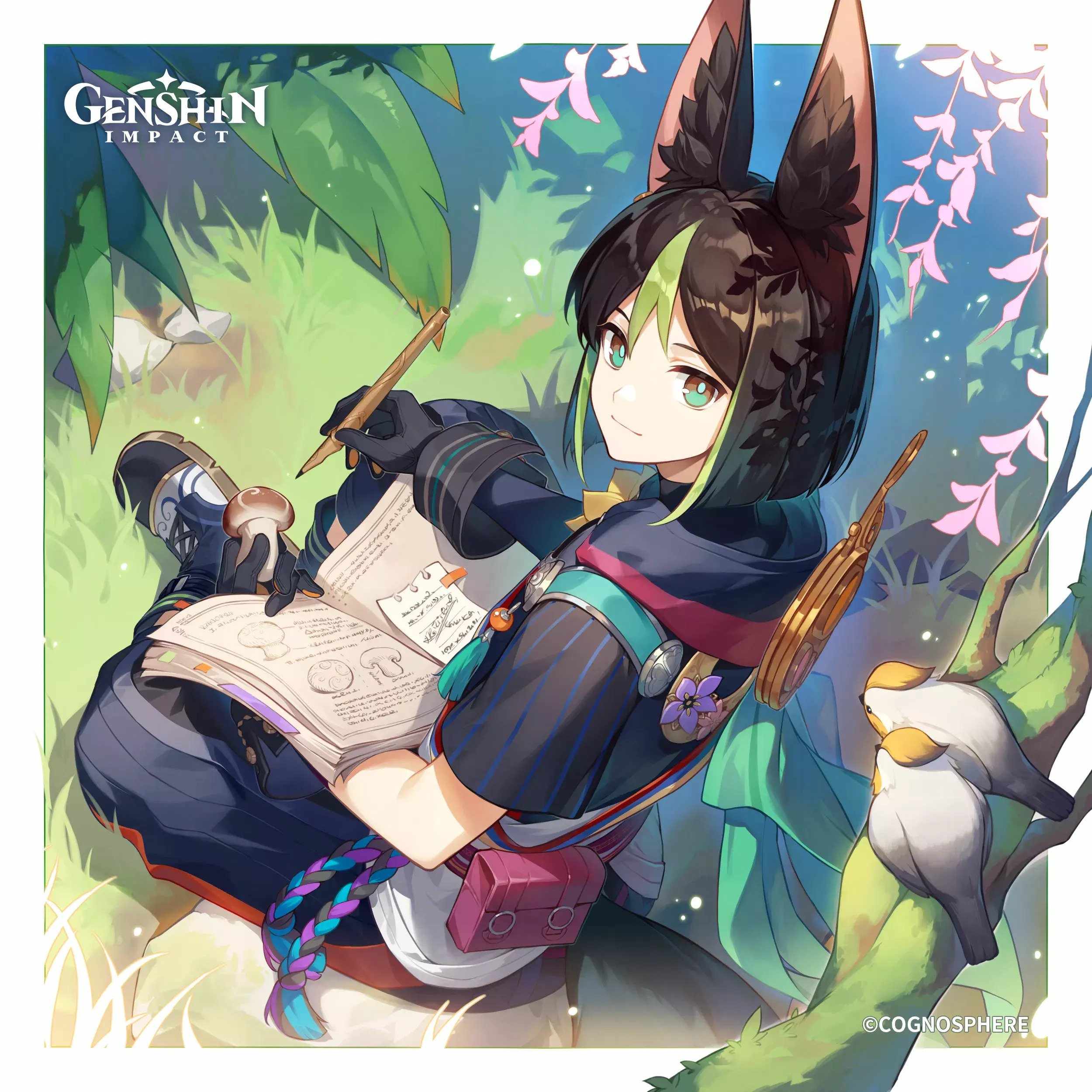 Rarity: ★★★★★
Role: Main DPS
Element: Dendro
Weapon: Bow
Tier: S
Gender: Male
Kiara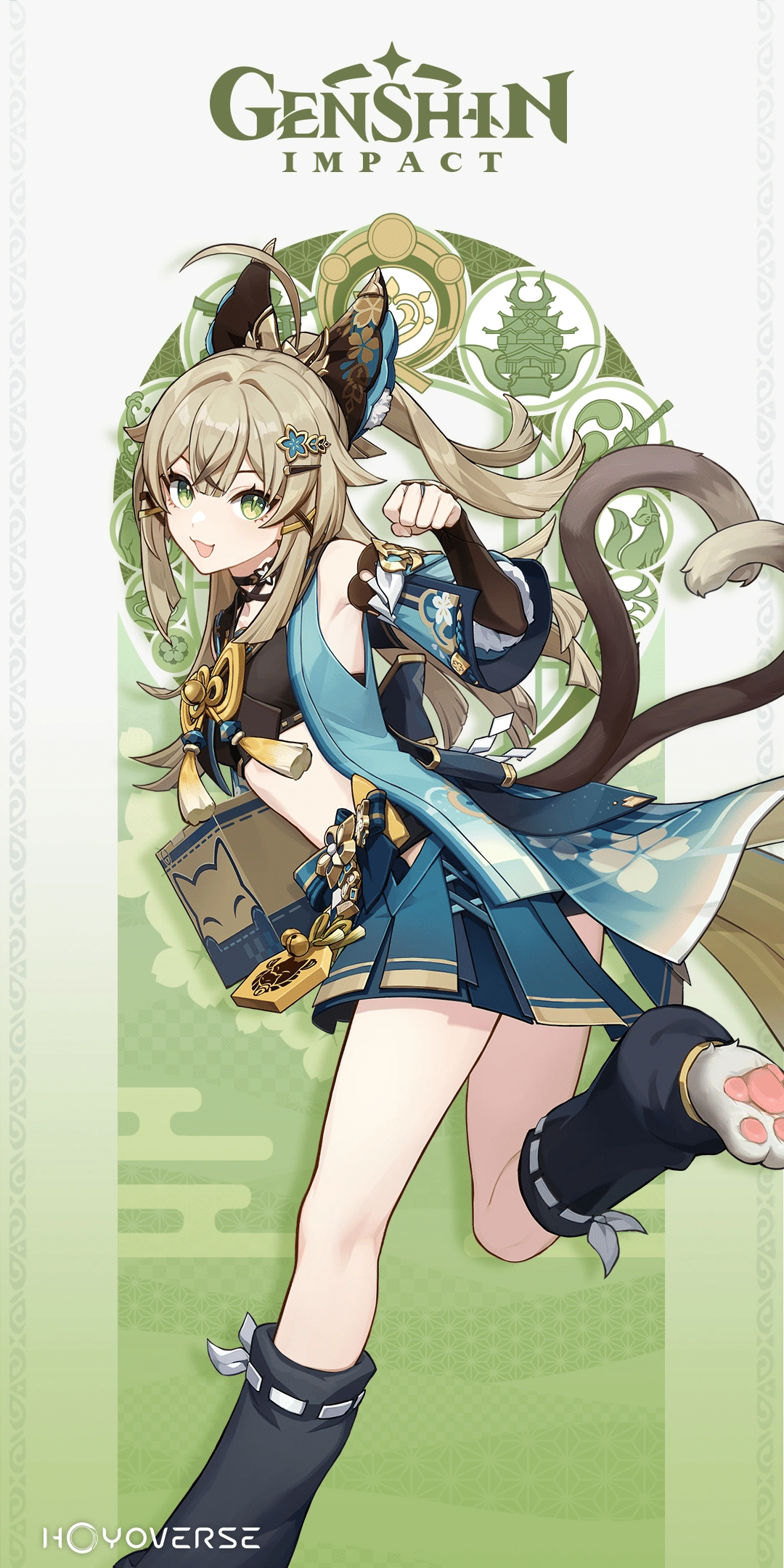 Rarity: ★★★★
Role: Support
Element: Dendro
Weapon: Sword
Tier: A
Gender: Female
Baizhu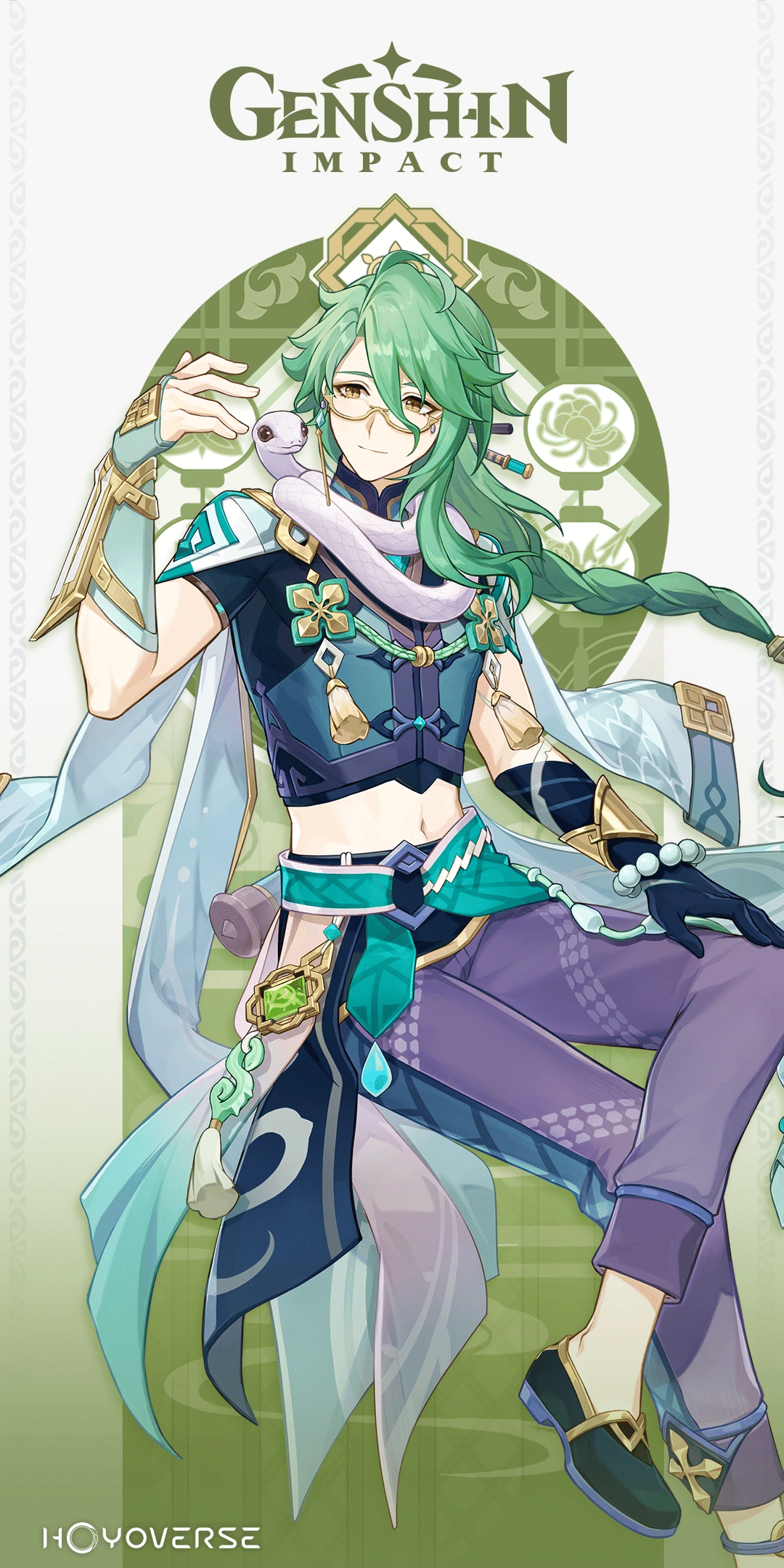 Rarity: ★★★★★ 
Role: Support
Element: Dendro
Weapon: Catalyst
Tier: S
Gender: Male
Collei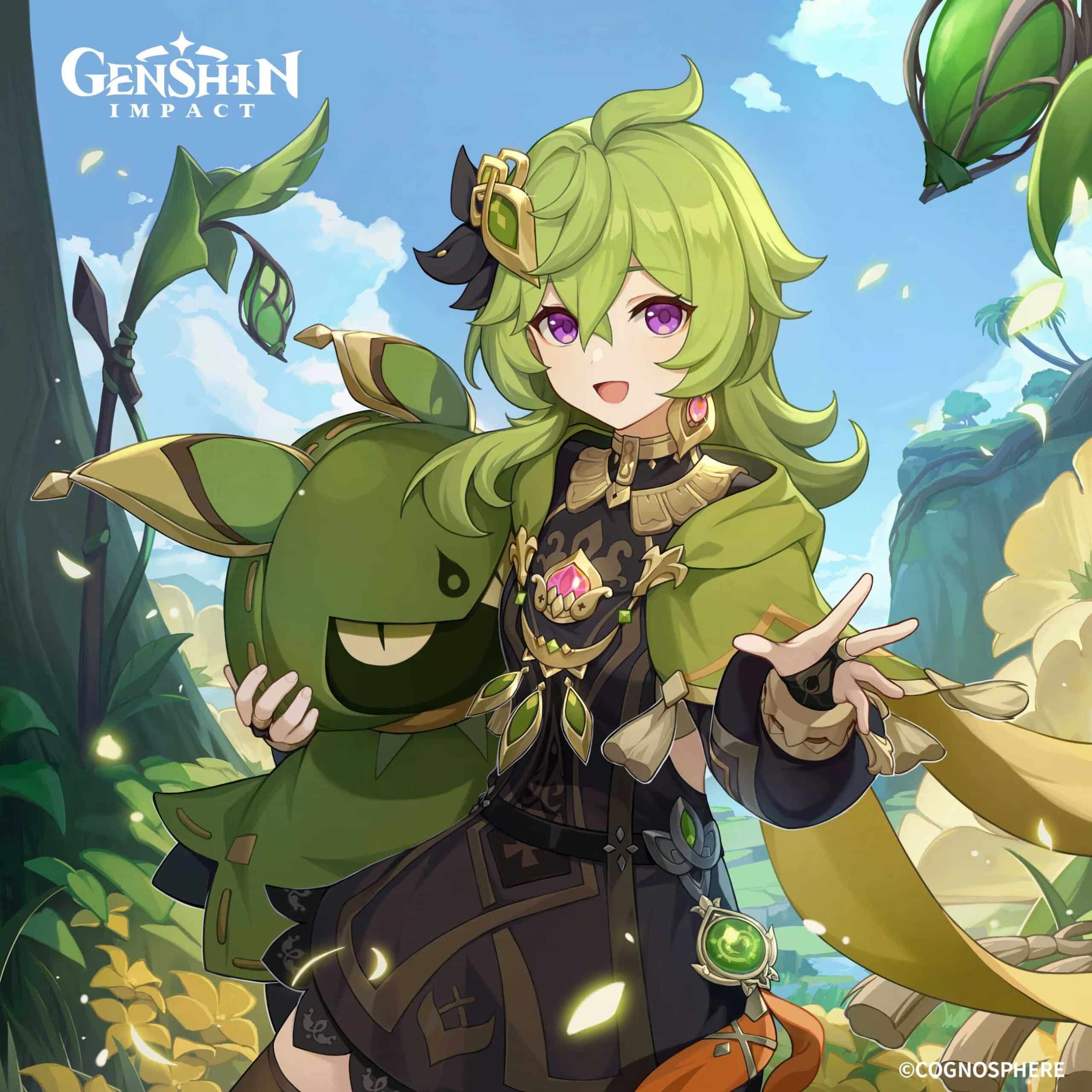 Rarity: ★★★★
Role: Sub-DPS
Element: Dendro
Weapon: Bow
Tier: S
Gender: Female
Kaveh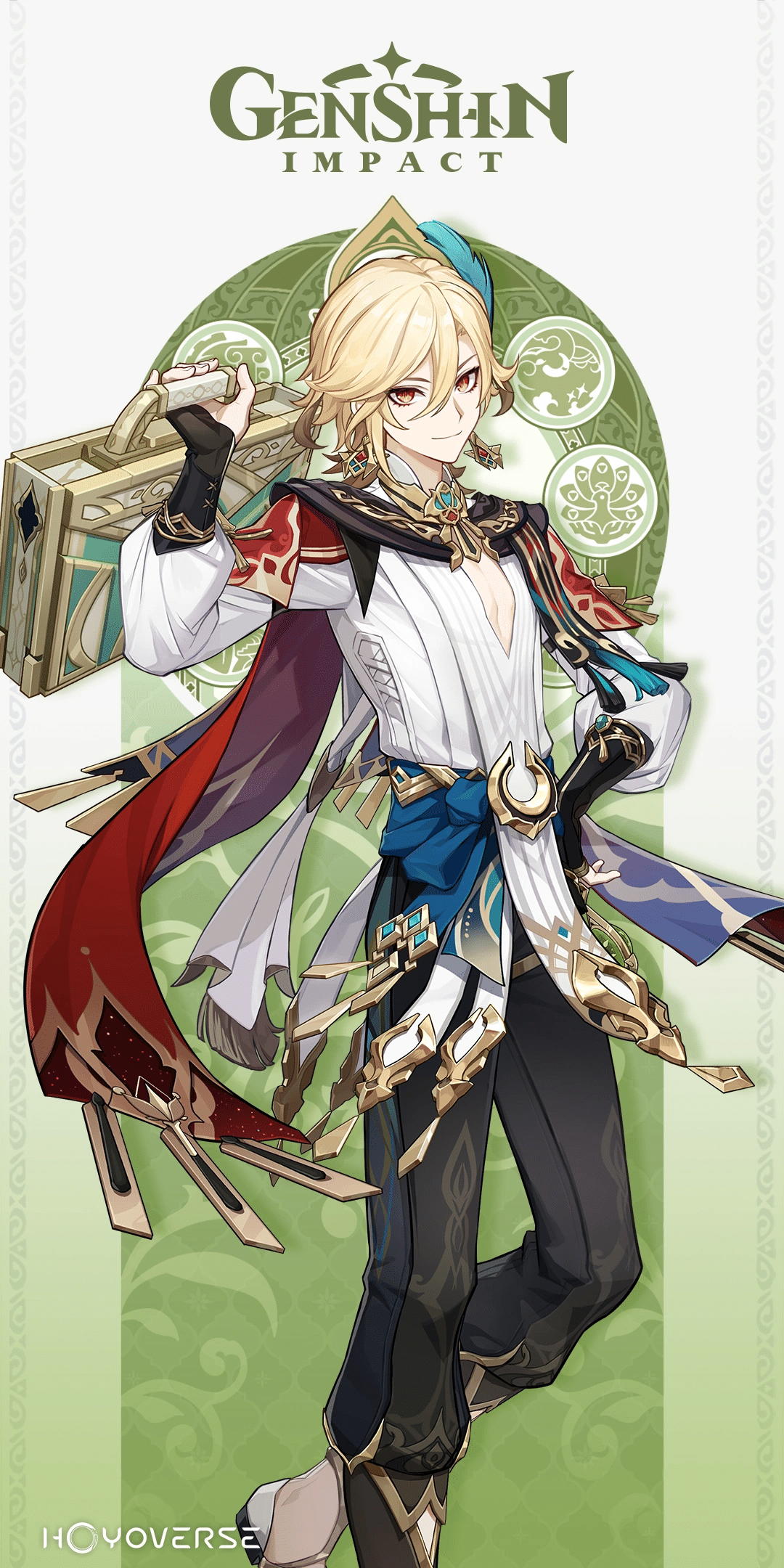 Rarity: ★★★★
Role: Sub-DPS
Element: Dendro
Weapon: Claymore
Tier: A
Gender: Male
Nahida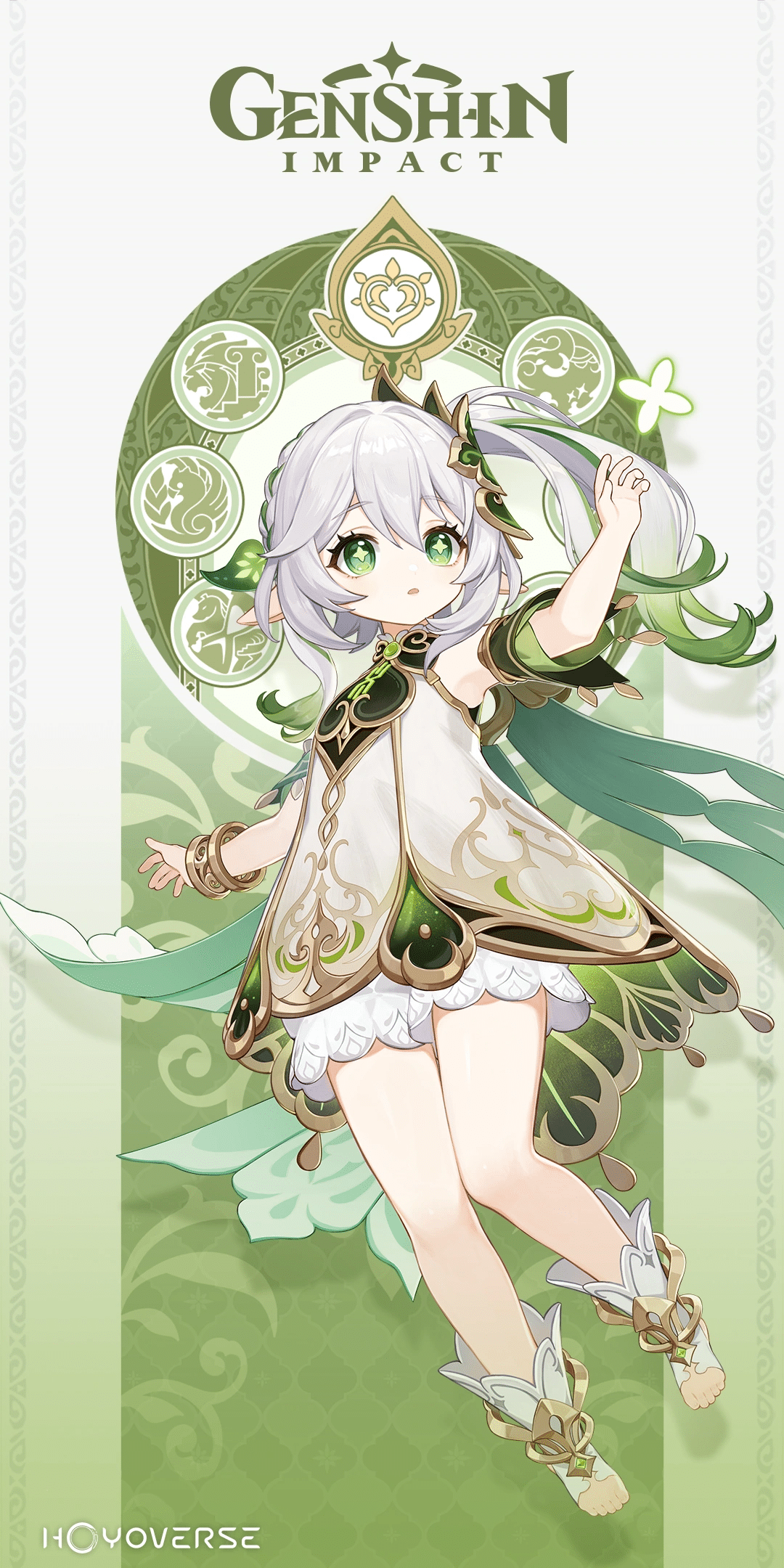 Rarity: ★★★★★ 
Role: Sub-DPS
Element: Dendro
Weapon: Catalyst
Tier: S
Gender: Female
Yaoyao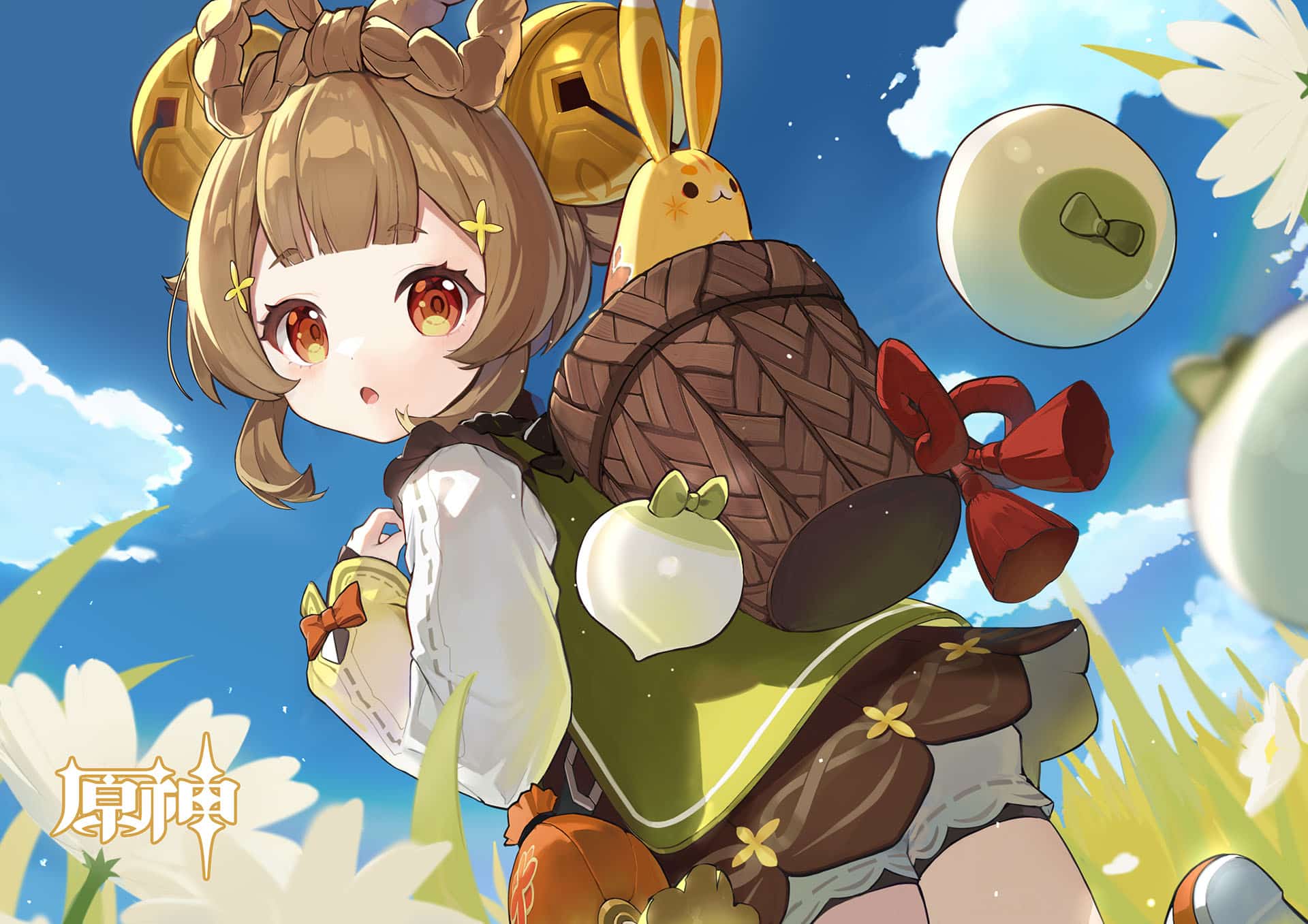 Rarity: ★★★★
Role: Support
Element: Dendro
Weapon: Polearm
Tier: A
Gender: Female
Electro
Yae Miko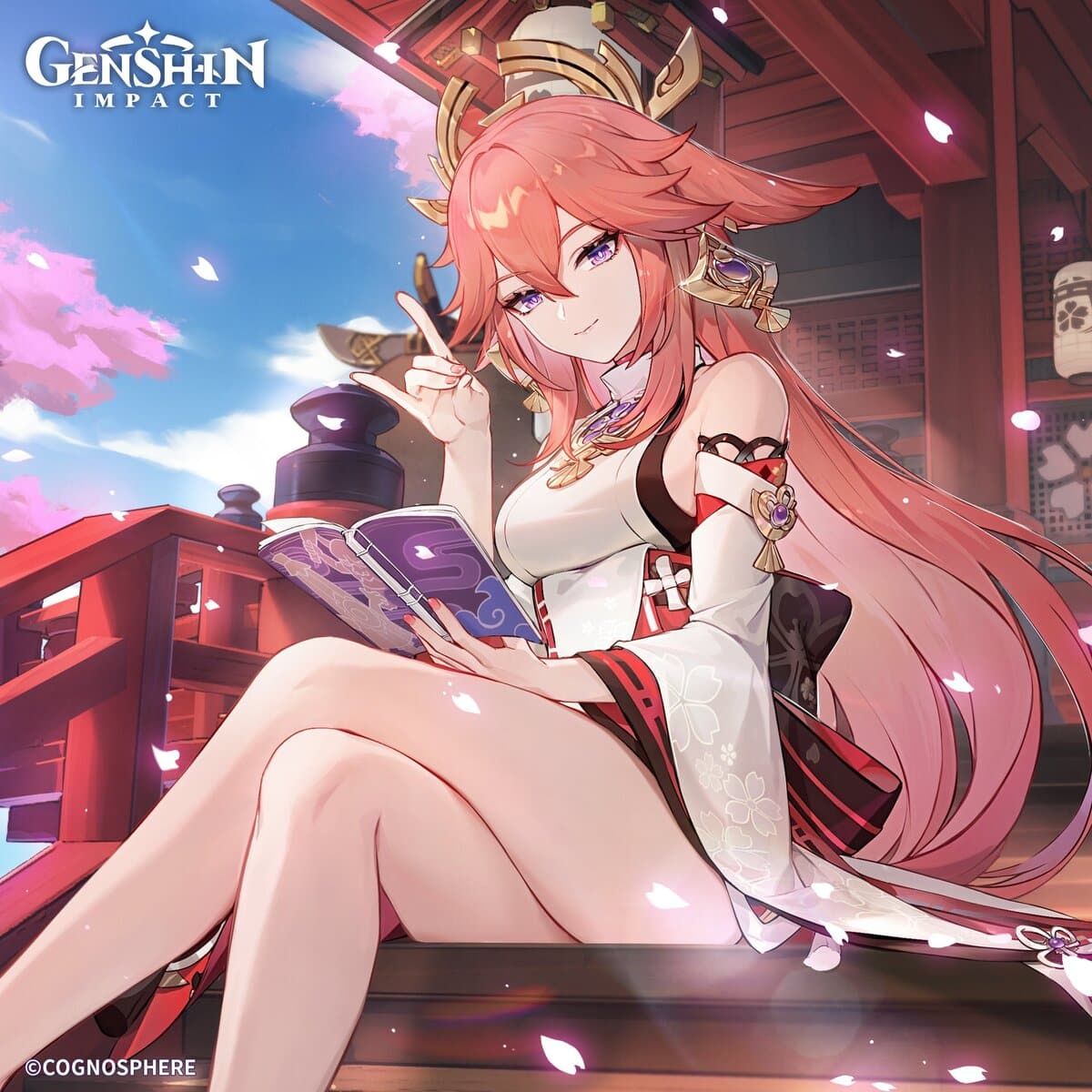 Rarity: ★★★★★
Role: Main DPS
Element: Electro
Weapon: Catalyst
Tier: S
Gender: Female
Cyno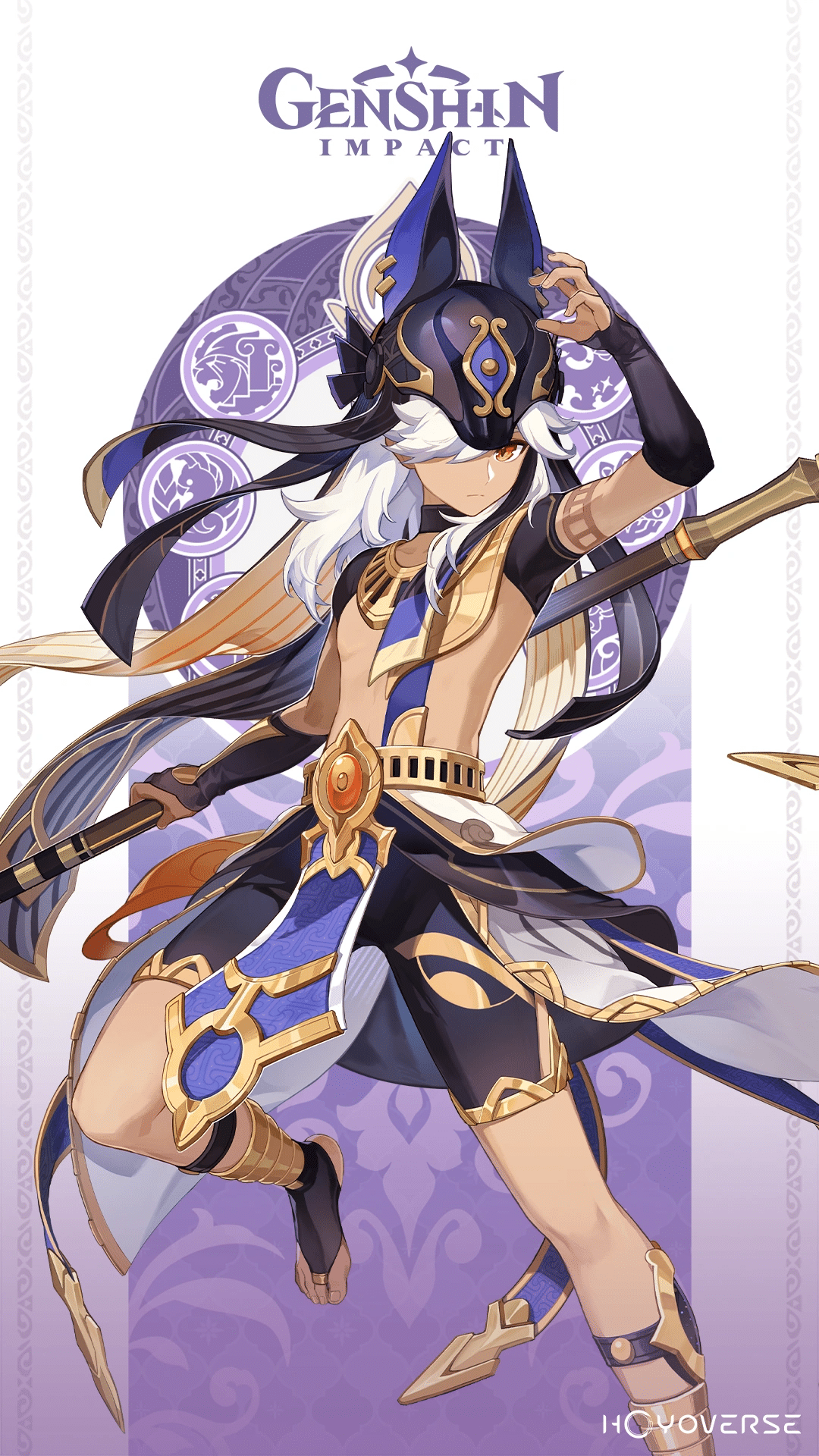 Rarity: ★★★★★
Role: Main DPS
Element: Electro
Weapon: Polearm
Tier: S
Gender: Male
Dori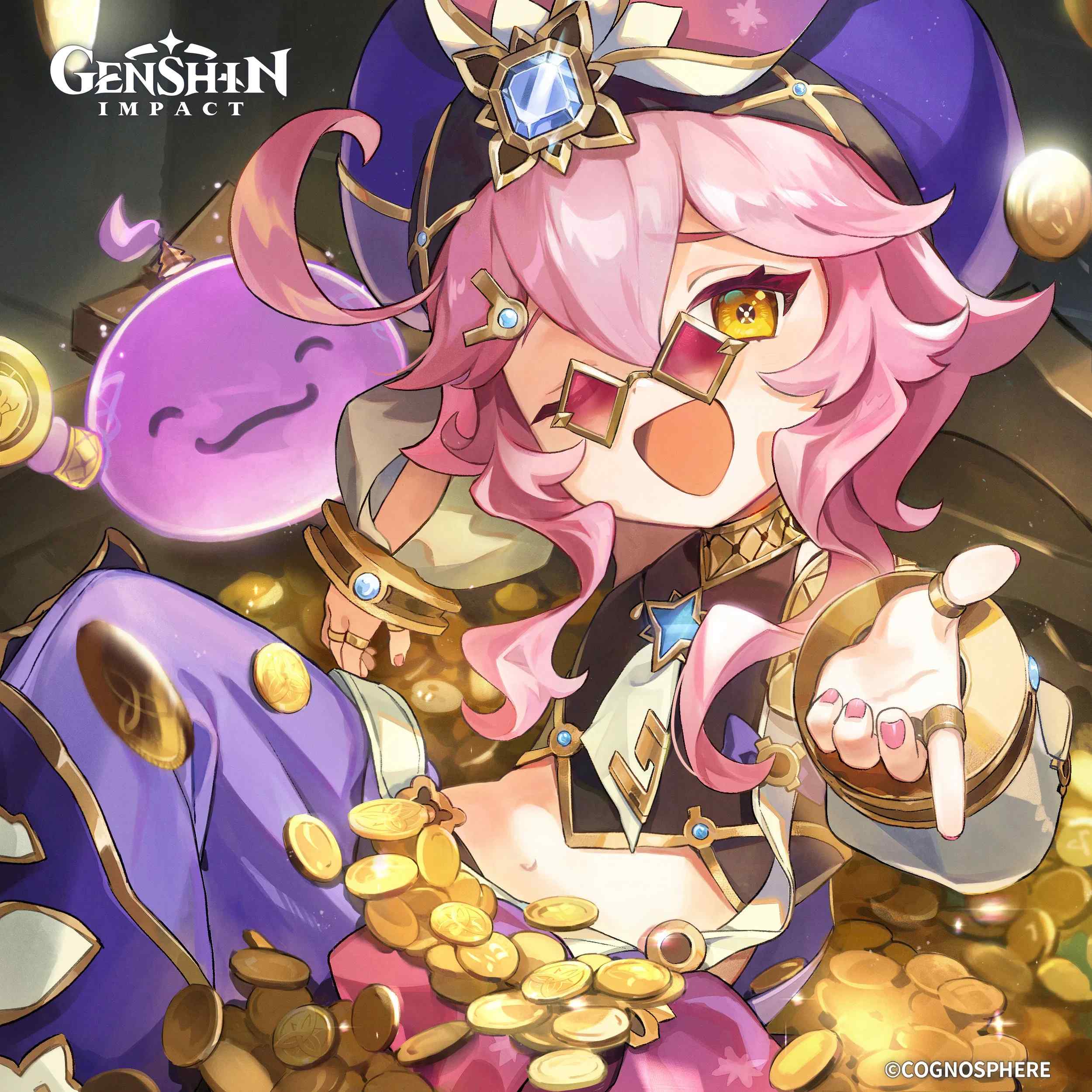 Rarity: ★★★★
Role: Main DPS
Element: Electro
Weapon: Claymore
Tier: S
Gender: Female
Keqing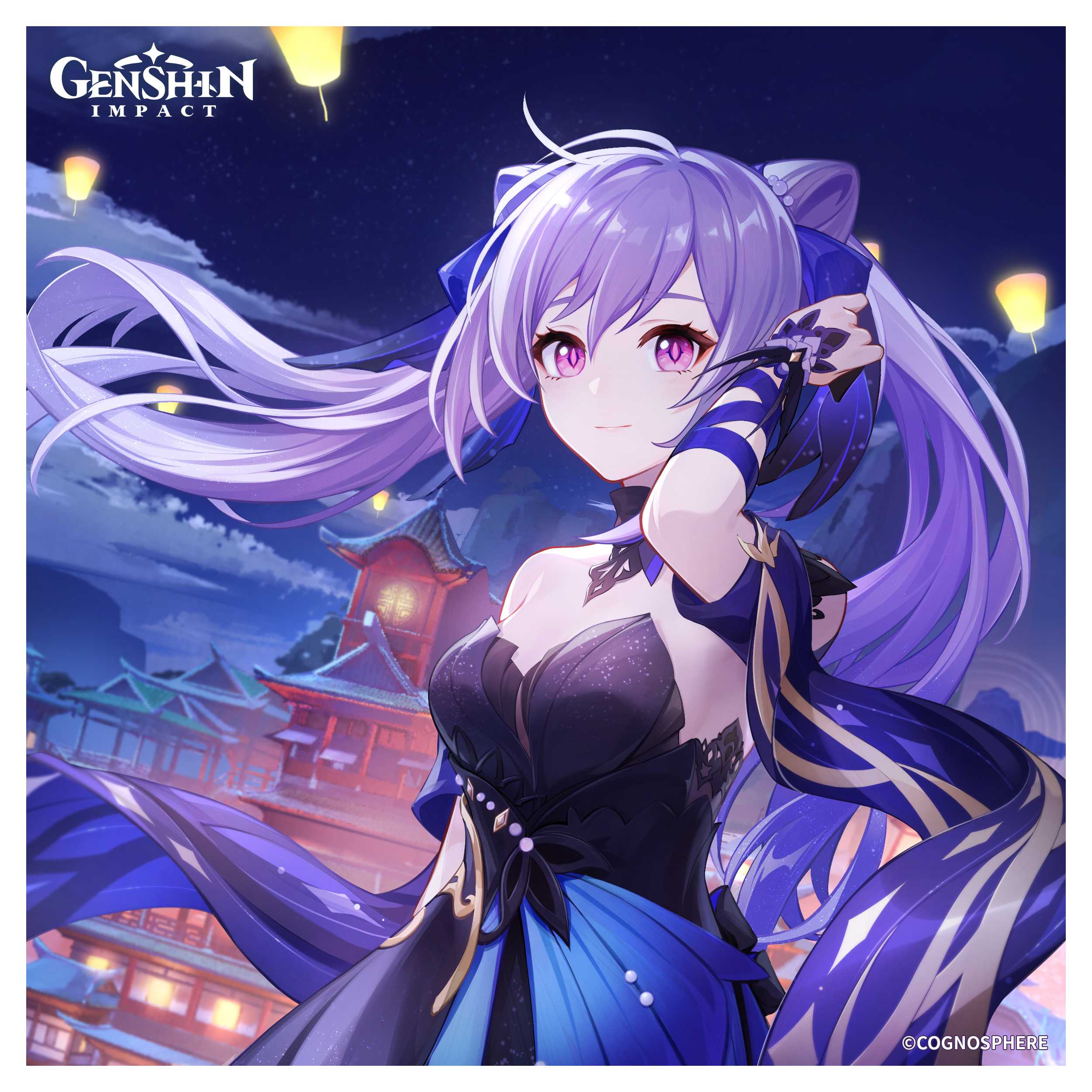 Rarity: ★★★★★
Role: Main DPS
Element: Electro
Weapon: Sword
Tier: S
Gender: Female
Kuki Shinobu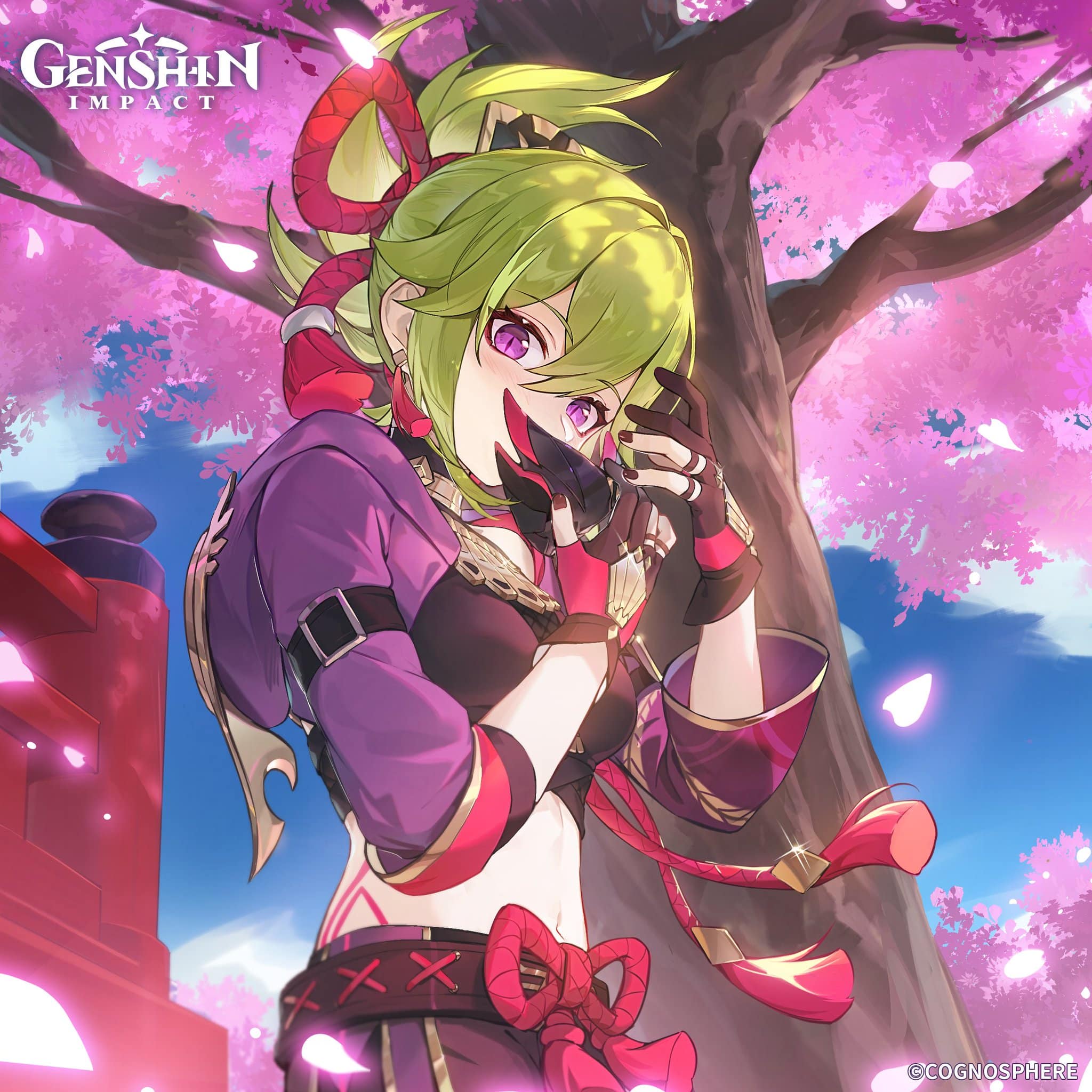 Rarity: ★★★★
Role: Main DPS
Element: Electro
Weapon: Sword
Tier: S
Gender: Female
Raiden Shogun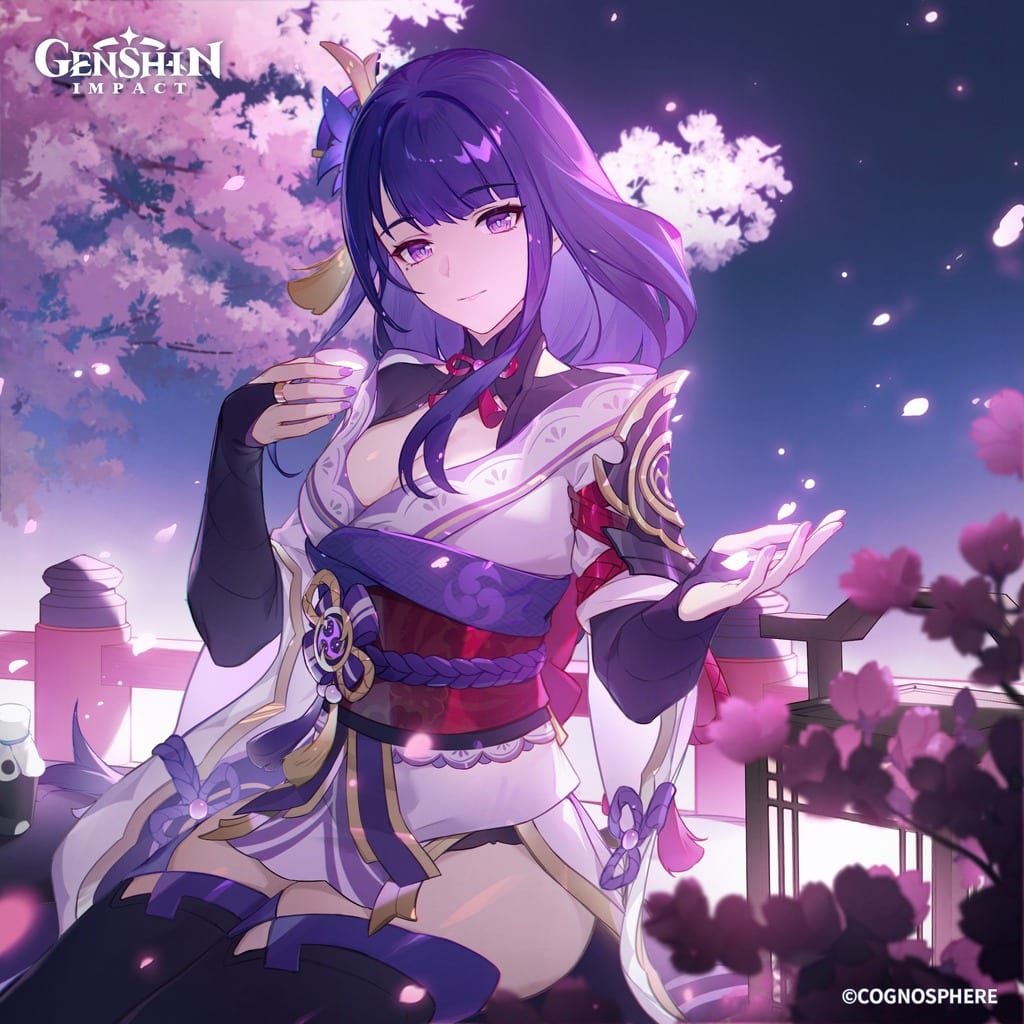 Rarity: ★★★★★
Role: Sub DPS
Element: Electro
Weapon: Polearm
Tier: S
Gender: Female
Beidou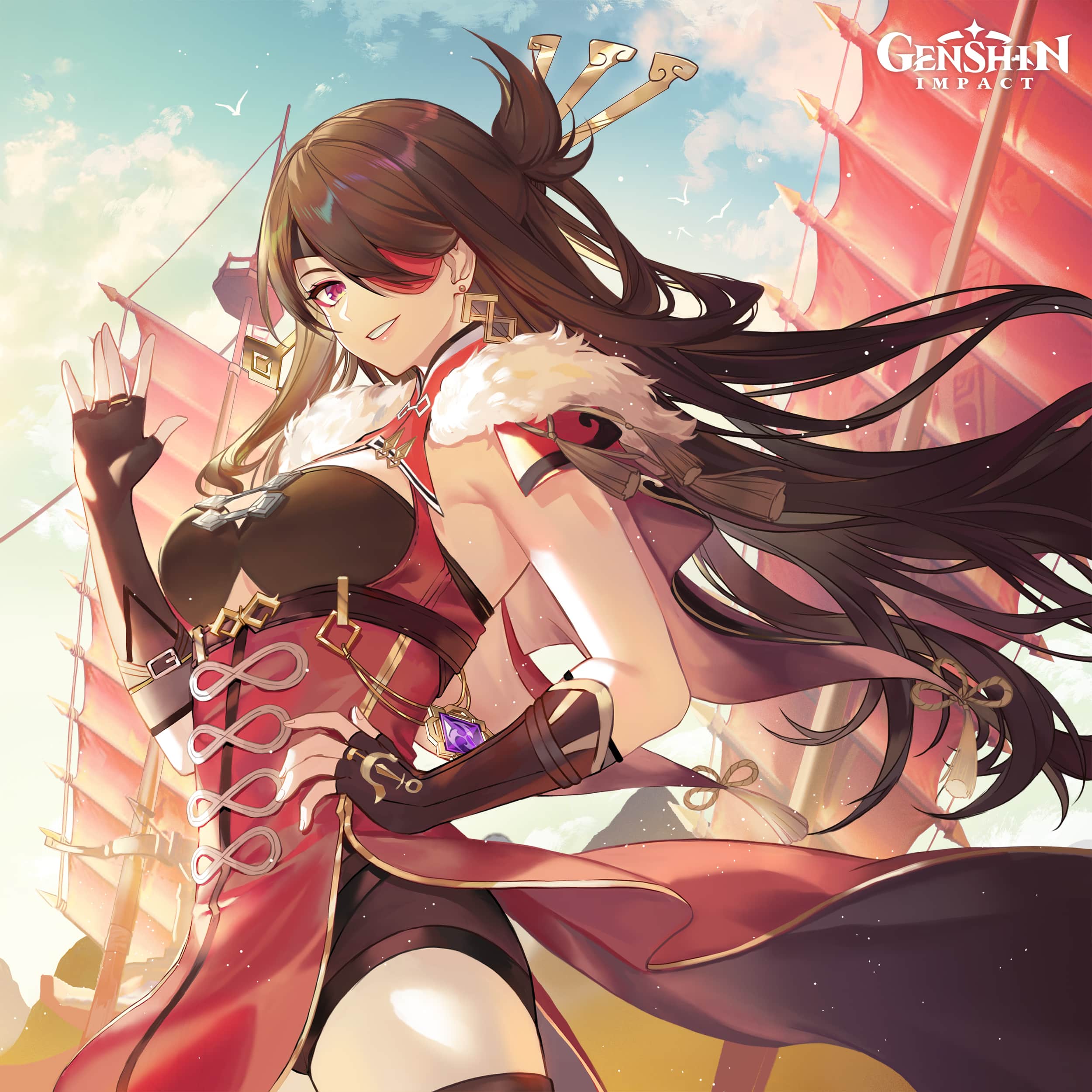 Rarity: ★★★★
Role: Main DPS
Element: Electro
Weapon: Claymore
Tier: B
Gender: Female
Fischl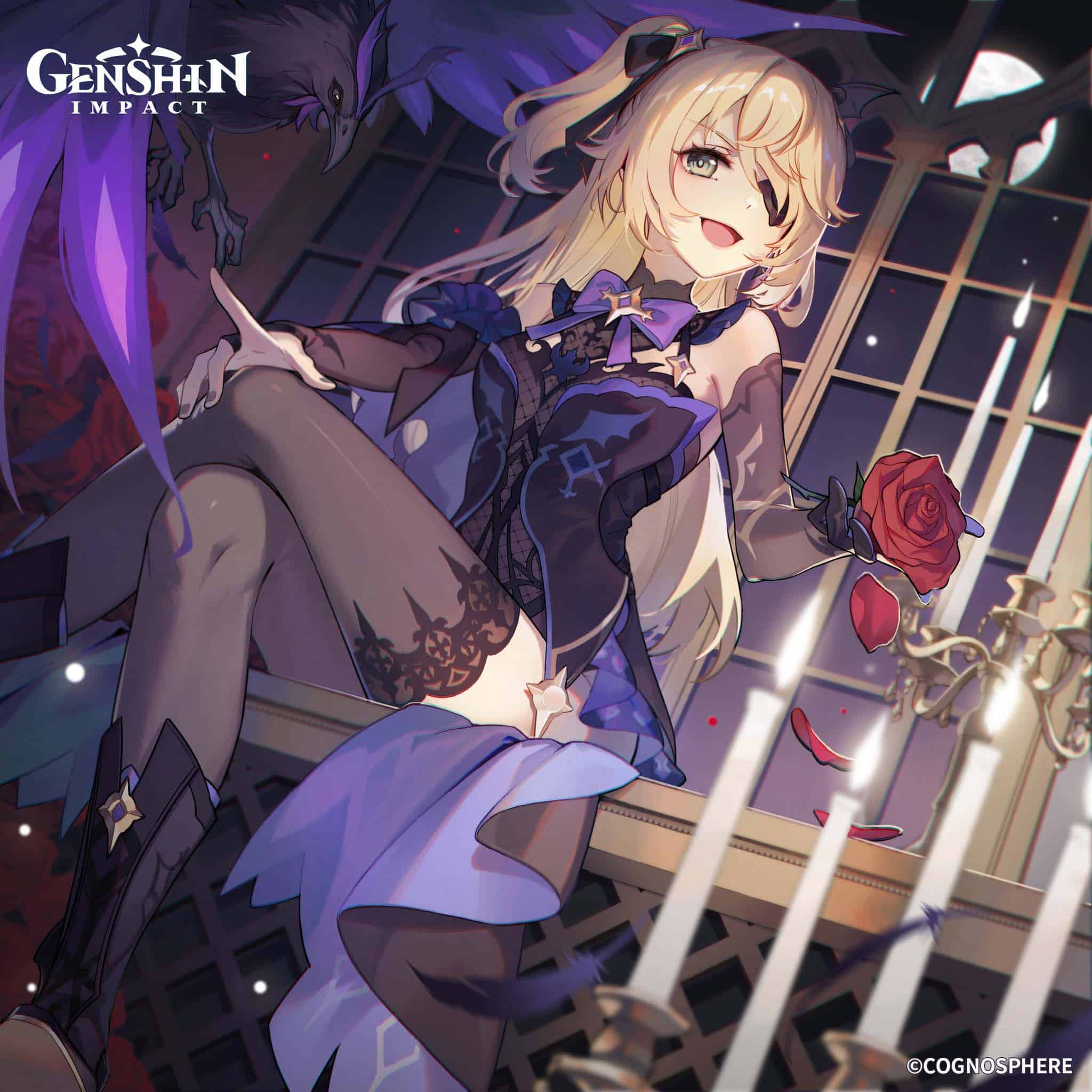 Rarity: ★★★★
Role: Sub DPS
Element: Electro
Weapon: Bow
Tier: S
Gender: Female
Lisa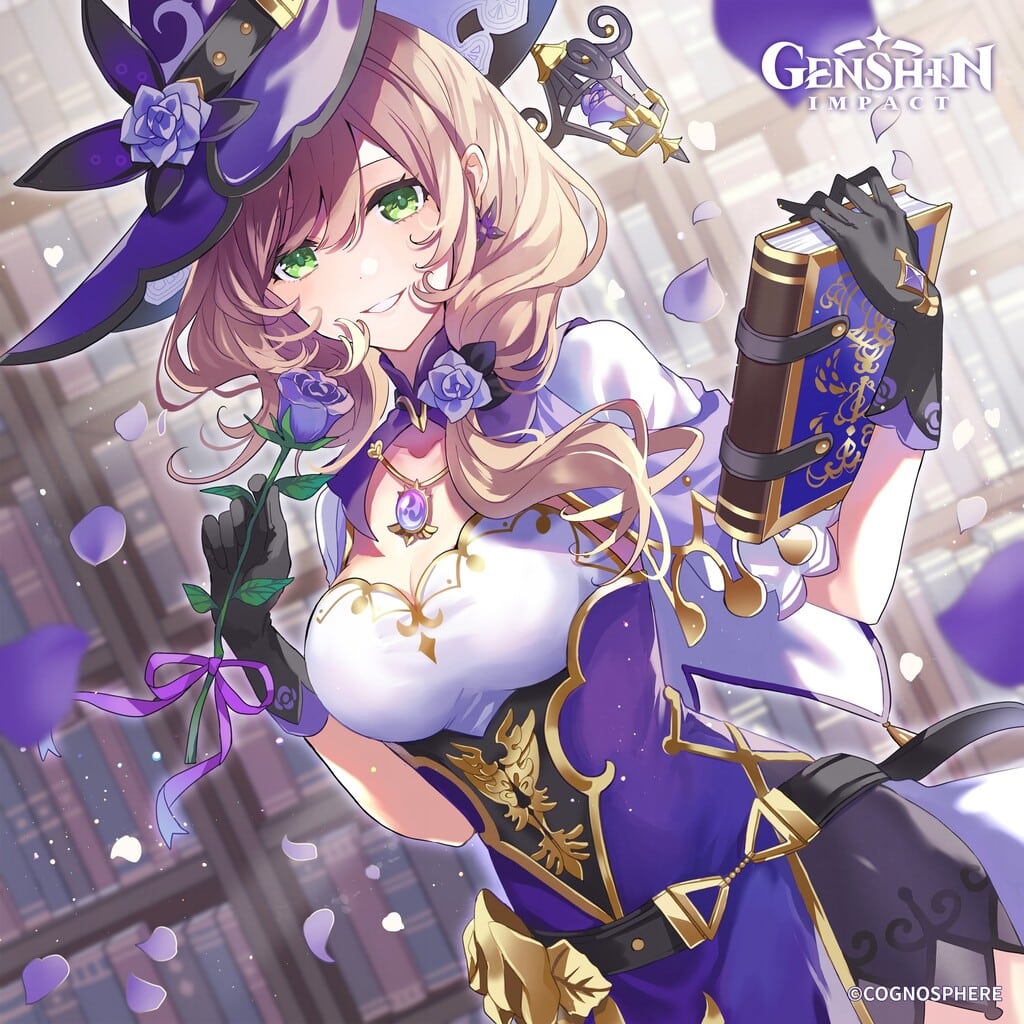 Rarity: ★★★★
Role: Sub DPS
Element: Electro
Weapon: Catalyst
Tier: C
Gender: Female
Sara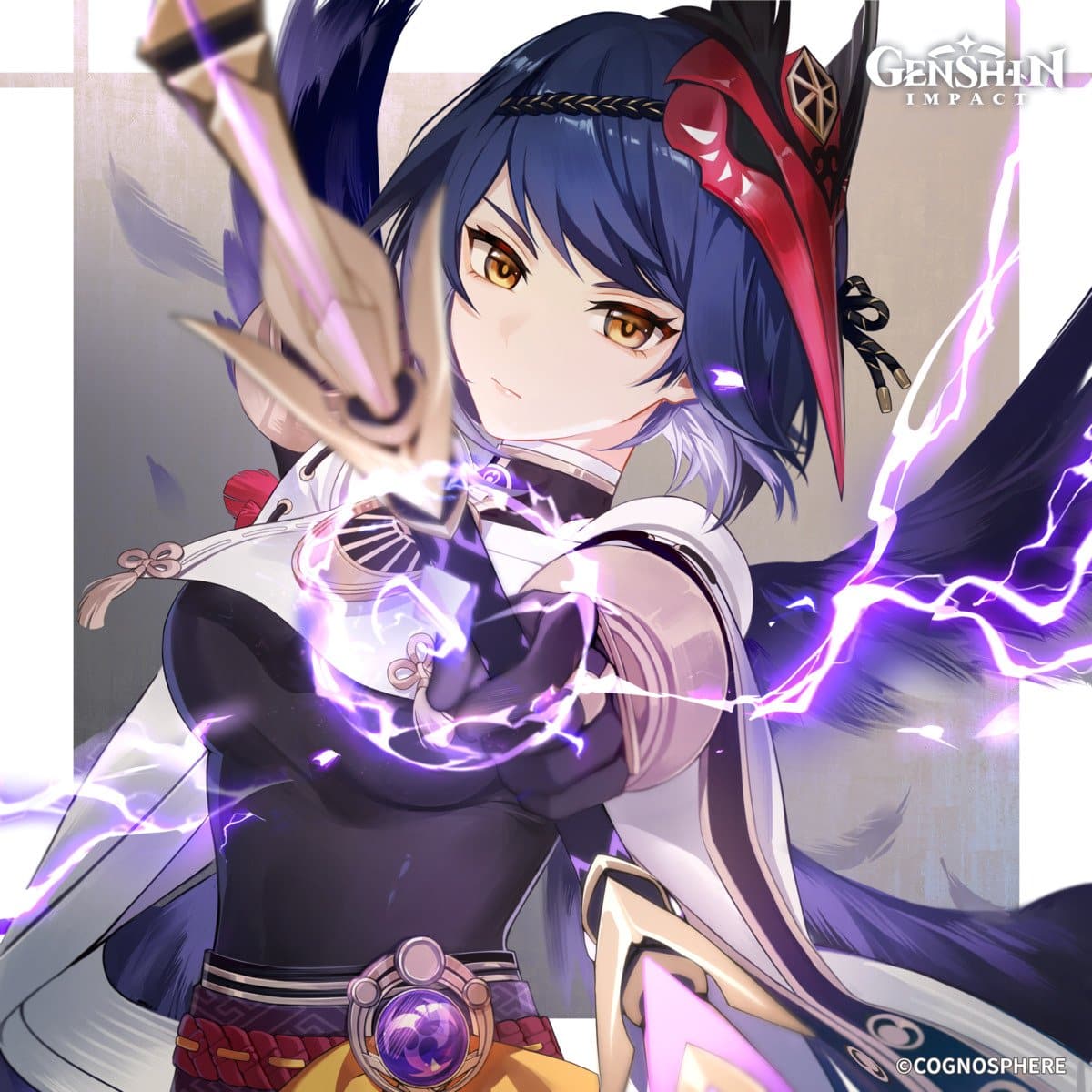 Rarity: ★★★★
Role: Sub DPS
Element: Electro
Weapon: Bow
Tier: S
Gender: Female
Razor
Rarity: ★★★★
Role: Main DPS
Element: Electro
Weapon: Claymore
Tier: A
Gender: Male
Geo
Arataki Itto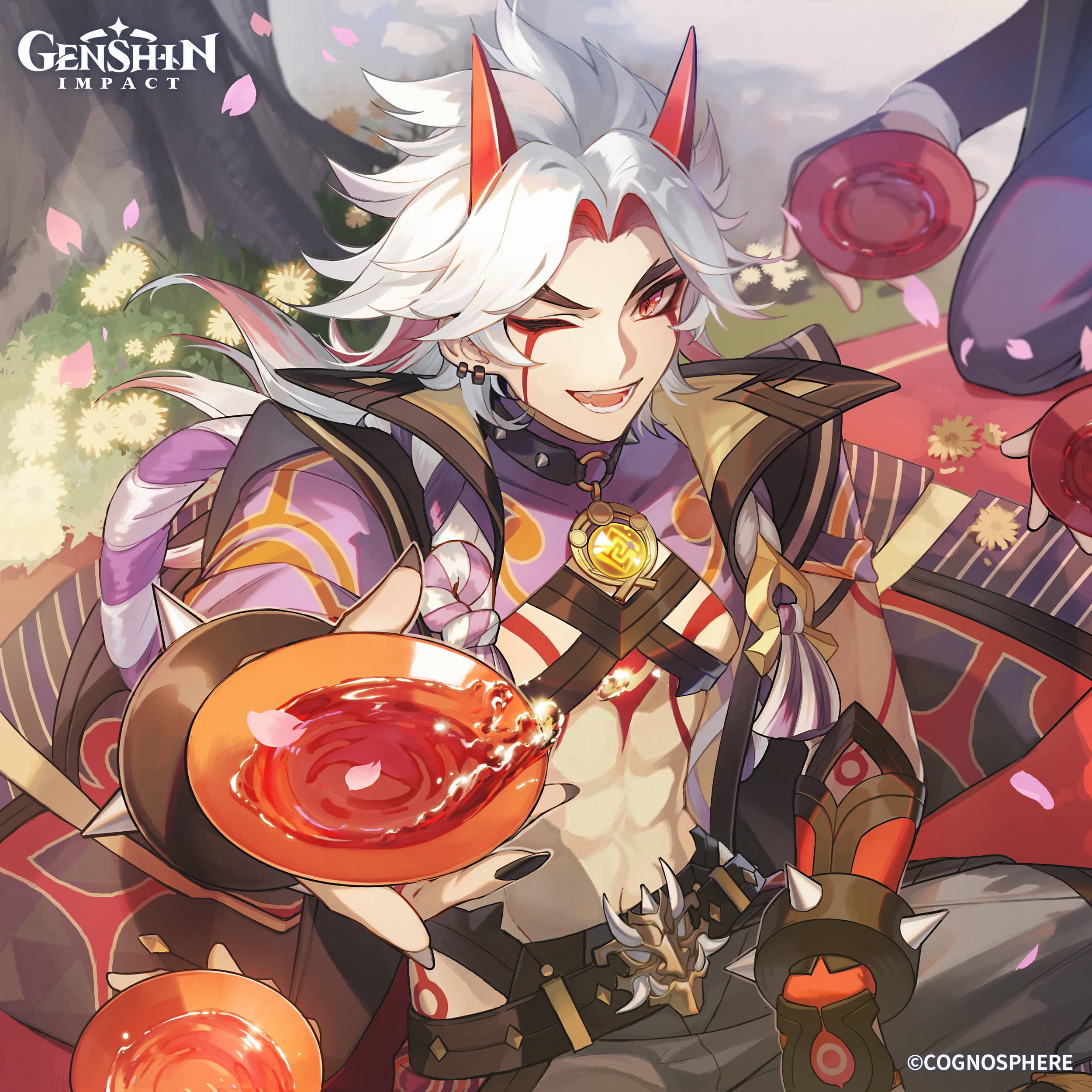 Rarity: ★★★★★
Role: Main DPS
Element: Geo
Weapon: Claymore
Tier: S
Gender: Male
Zhongli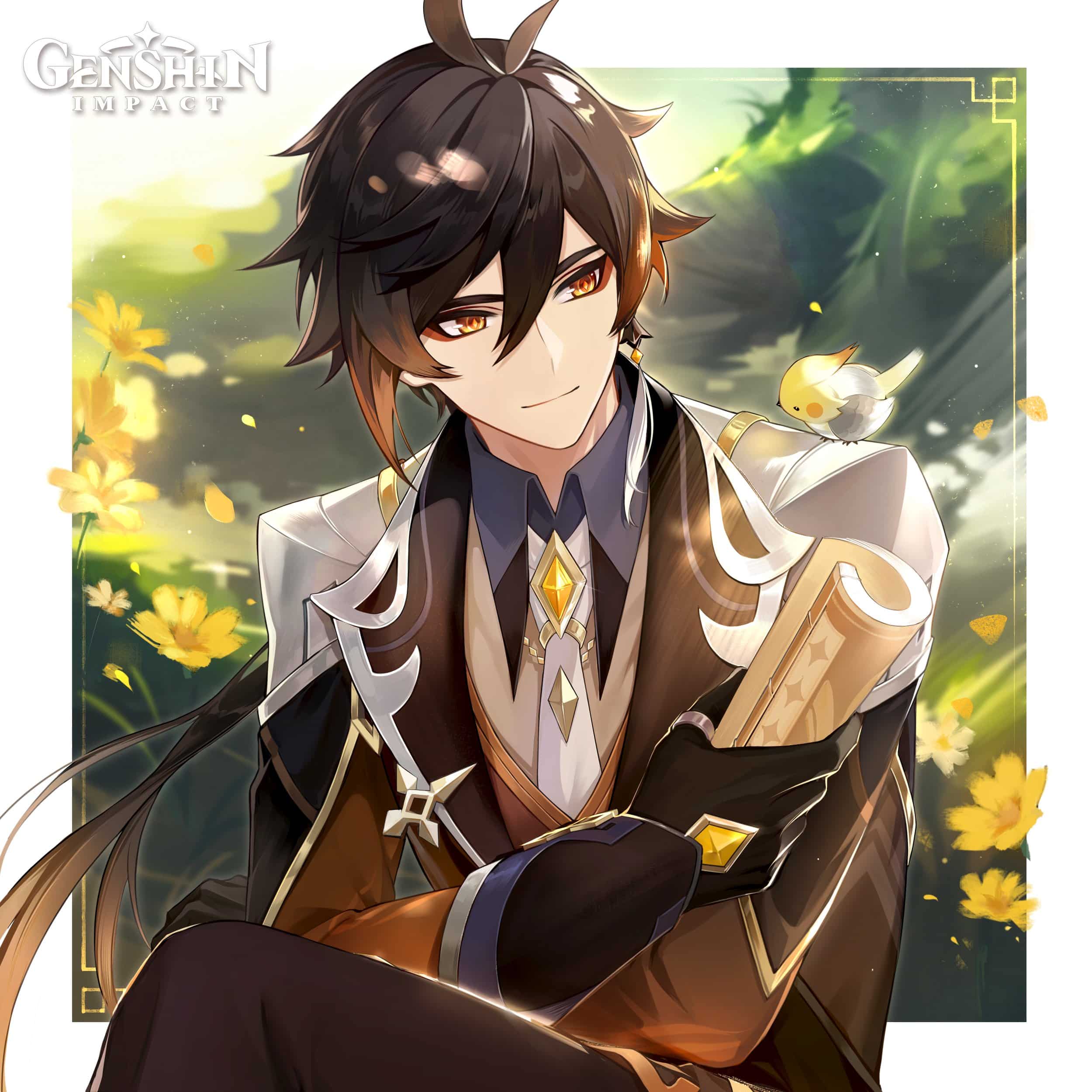 Rarity: ★★★★★
Role: Main DPS
Element: Geo
Weapon: Polearm
Tier: S
Gender: Male
Albedo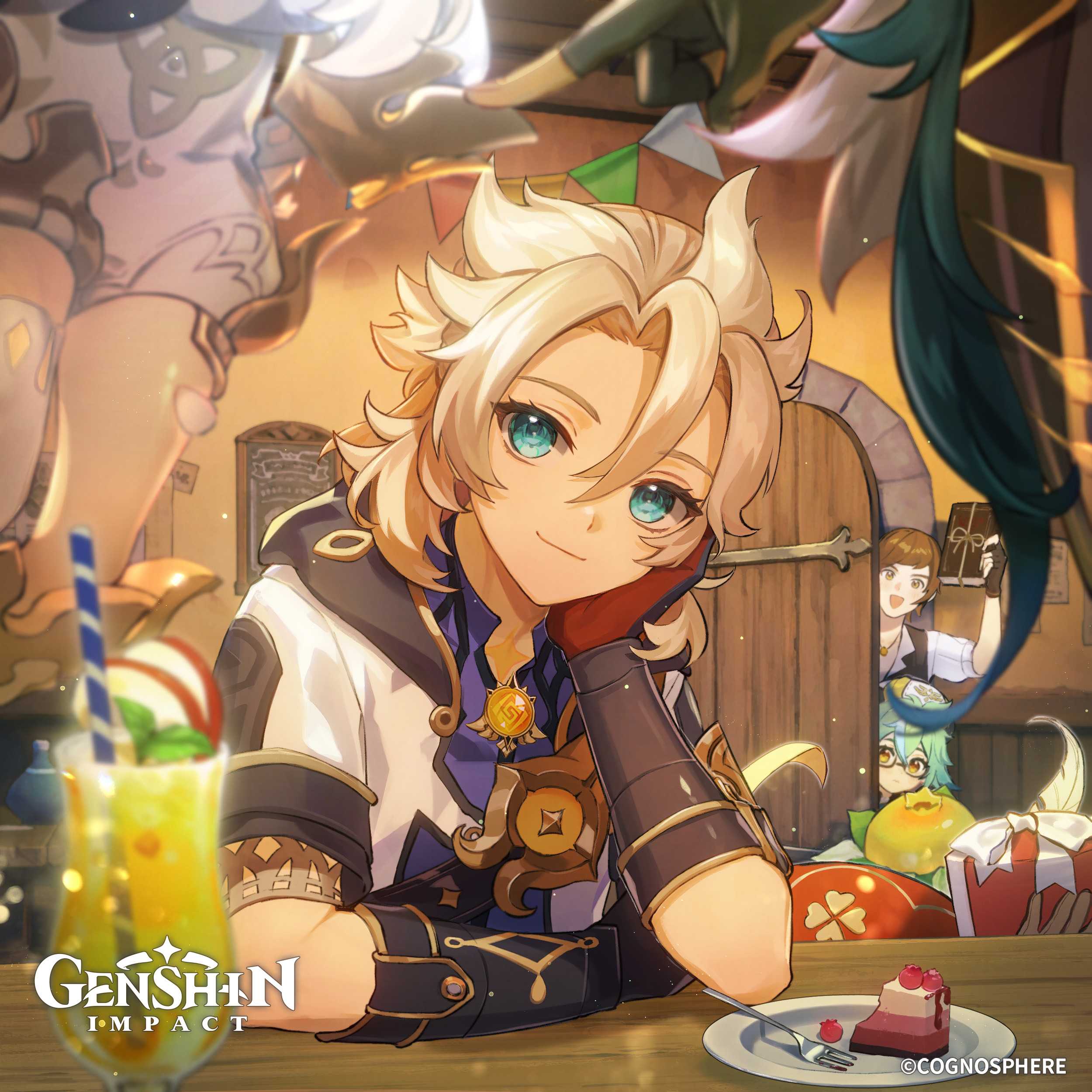 Rarity: ★★★★★
Role: Sub DPS
Element: Geo
Weapon: Sword
Tier: S
Gender: Male
Gorou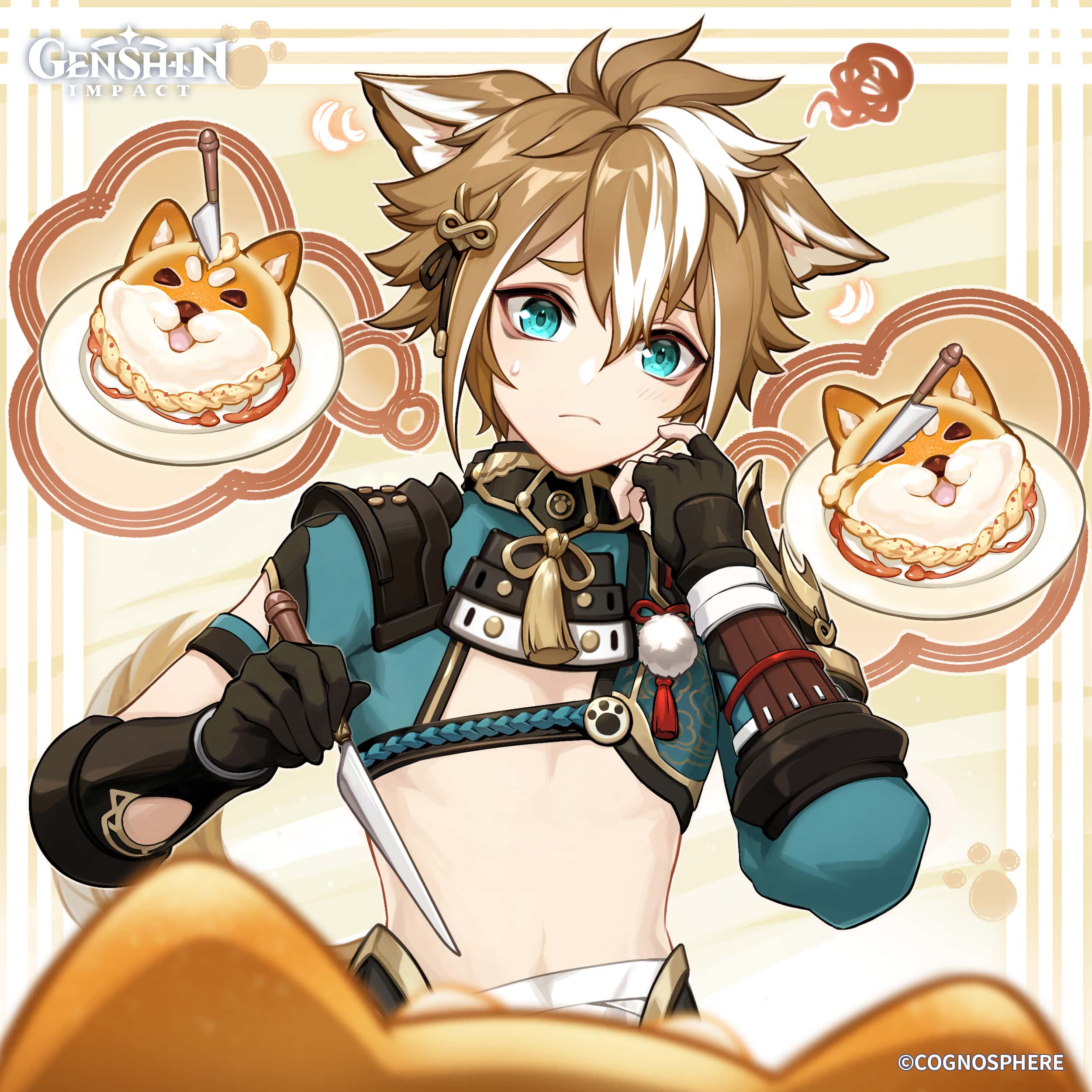 Rarity: ★★★★
Role: Support
Element: Geo
Weapon: Bow
Tier: S
Gender: Male
Yun Jin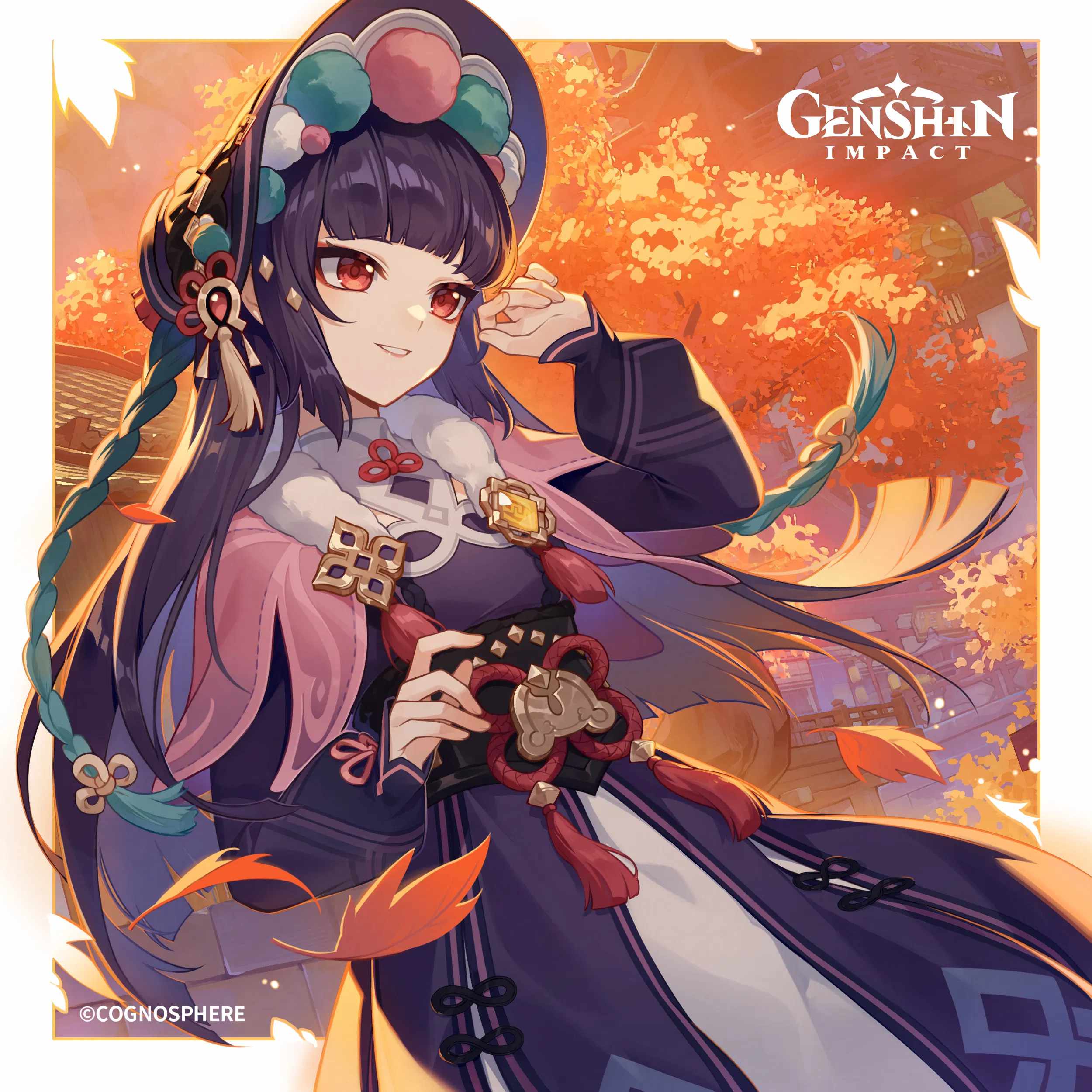 Rarity: ★★★★
Role: Support
Element: Geo
Weapon: Polearm
Tier: S
Gender: Female
Noelle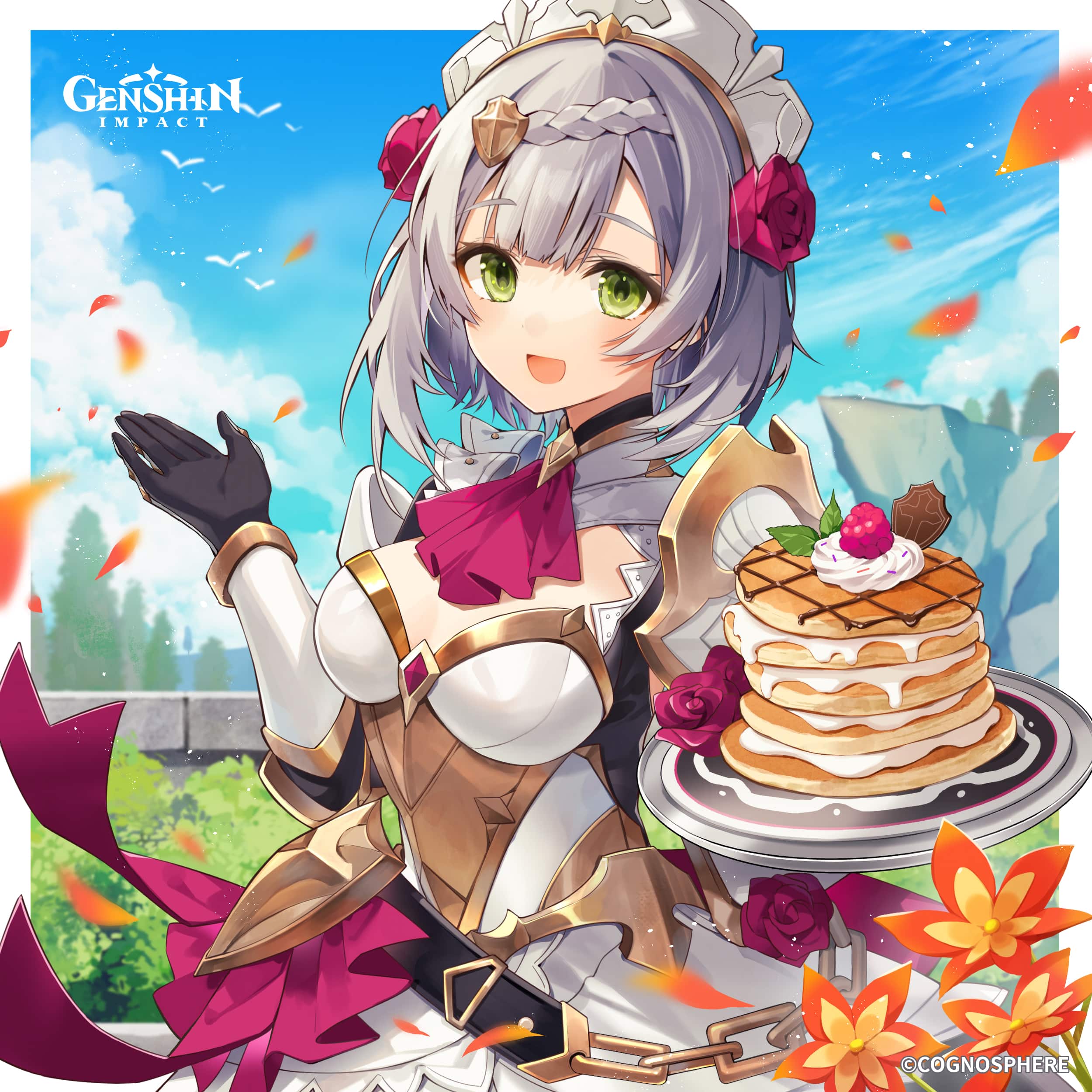 Rarity: ★★★★
Role: Support
Element: Geo
Weapon: Claymore
Tier: C
Gender: Female
Ningguang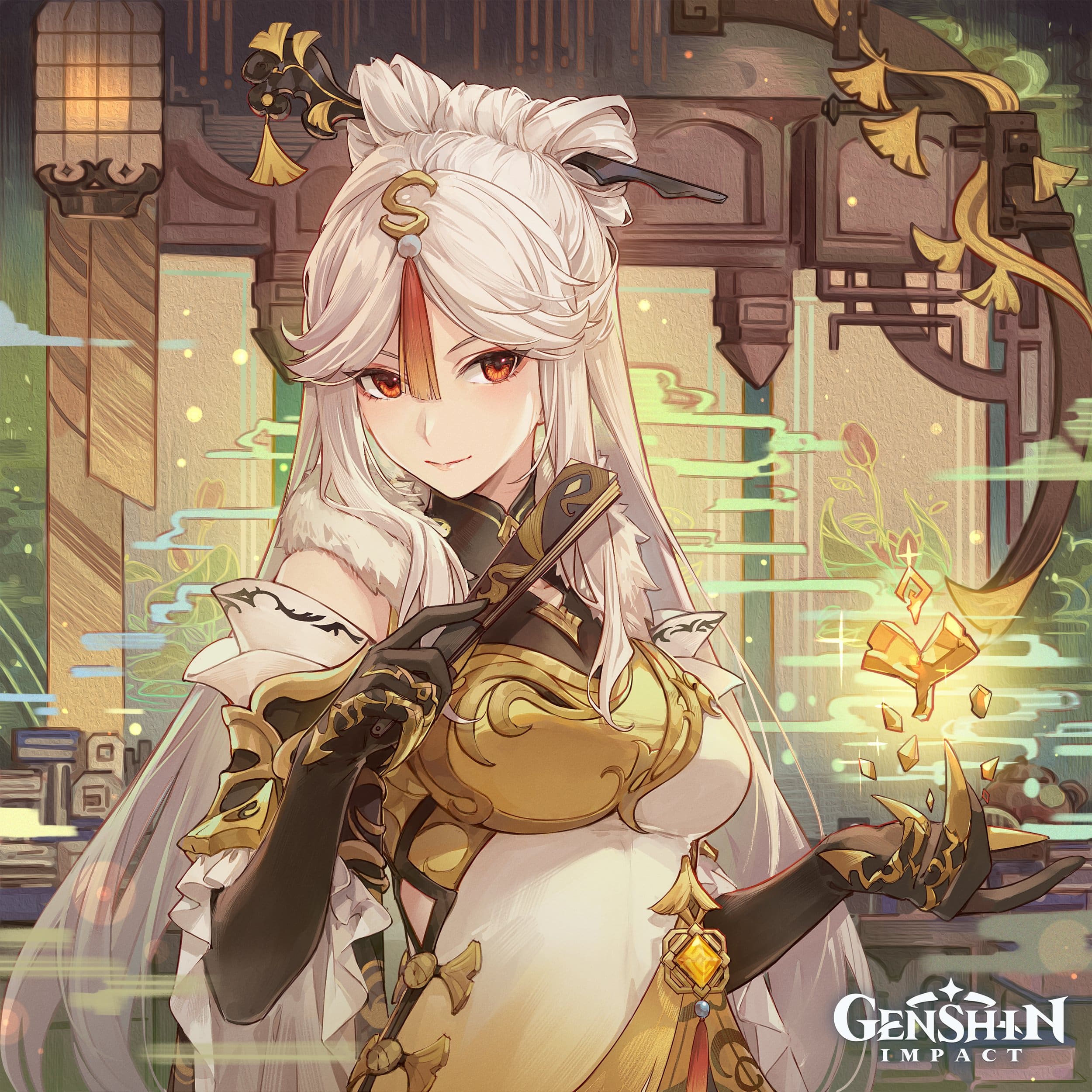 Rarity: ★★★★
Role: Main DPS
Element: Geo
Weapon: Catalyst
Tier: B
Gender: Female
Hydro
Nilou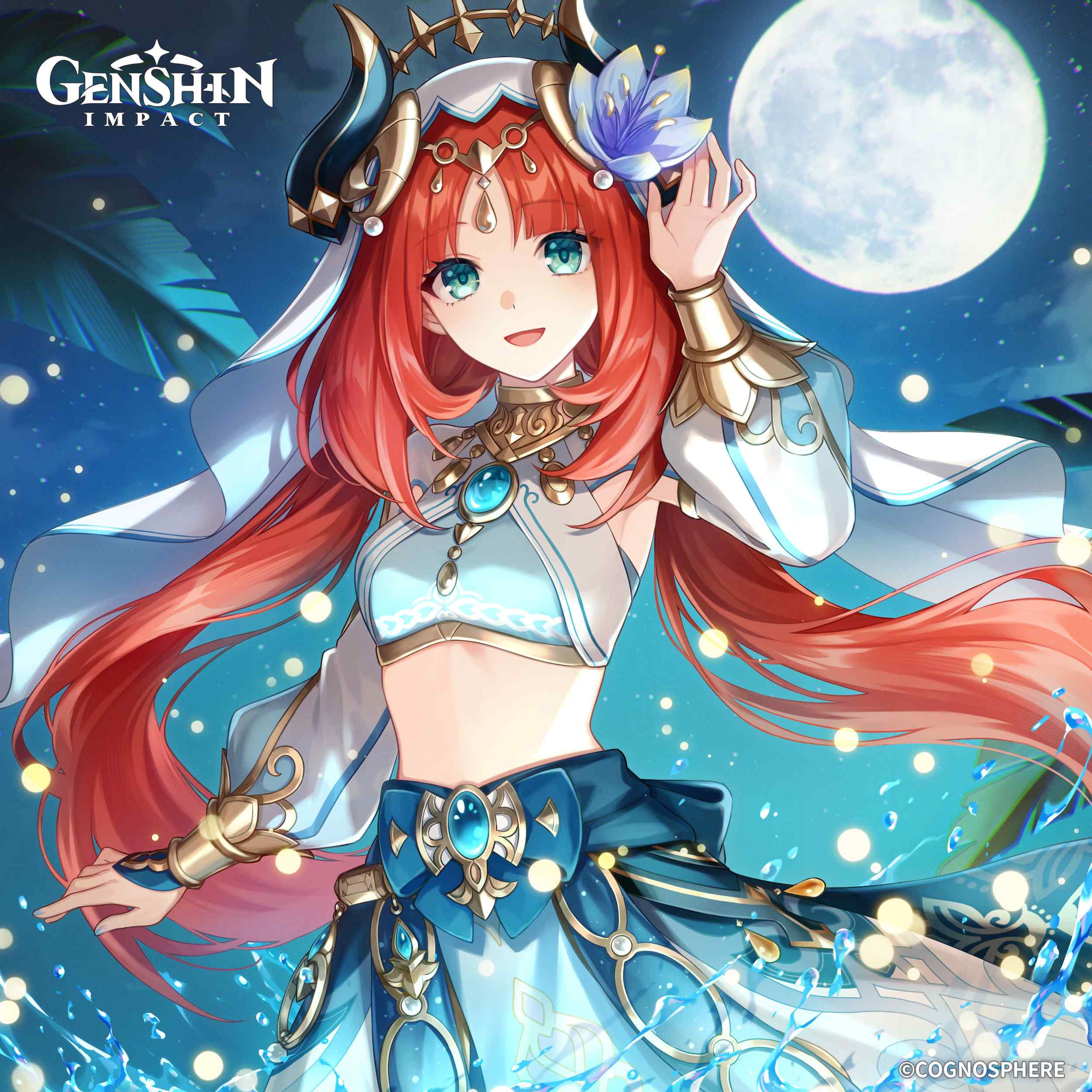 Rarity: ★★★★★
Role: Sub DPS
Element: Hydro
Weapon: Sword
Tier: S
Gender: Female
Yelan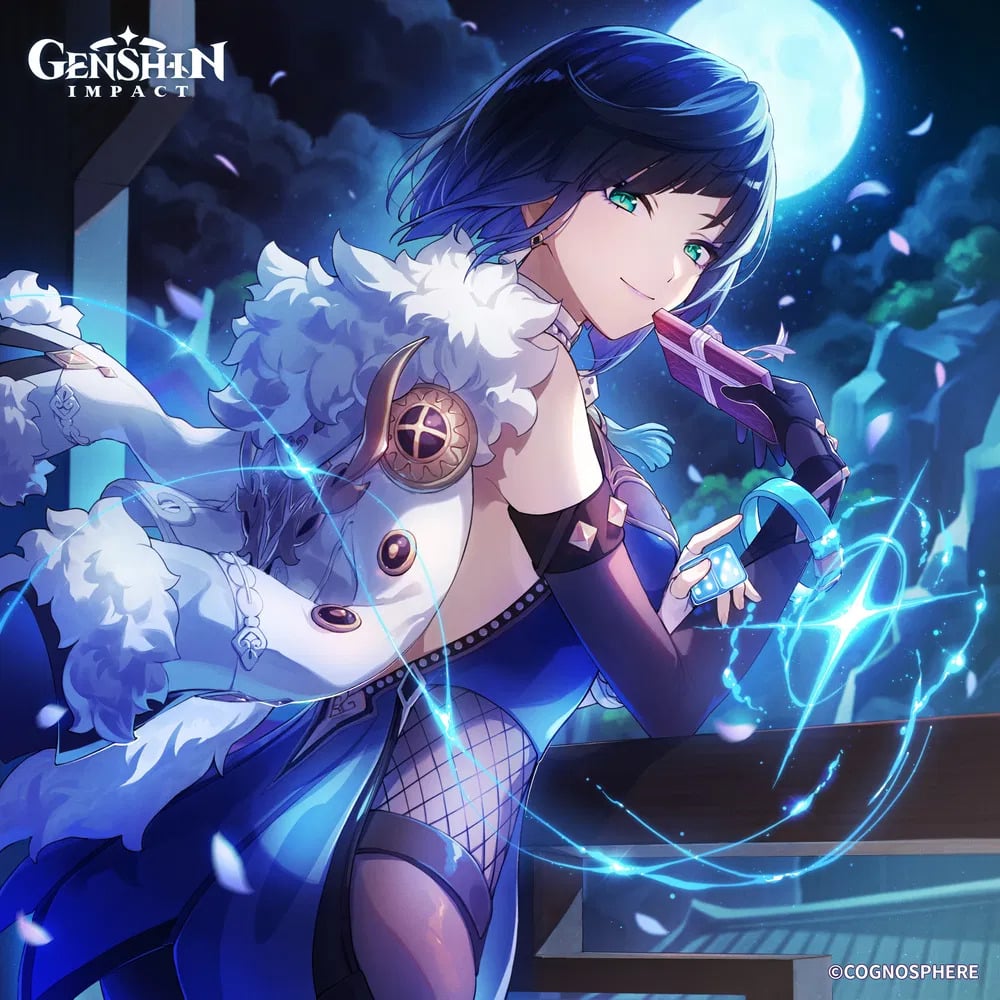 Rarity: ★★★★★
Role: Main DPS
Element: Hydro
Weapon: Bow
Tier: S
Gender: Female
Tartaglia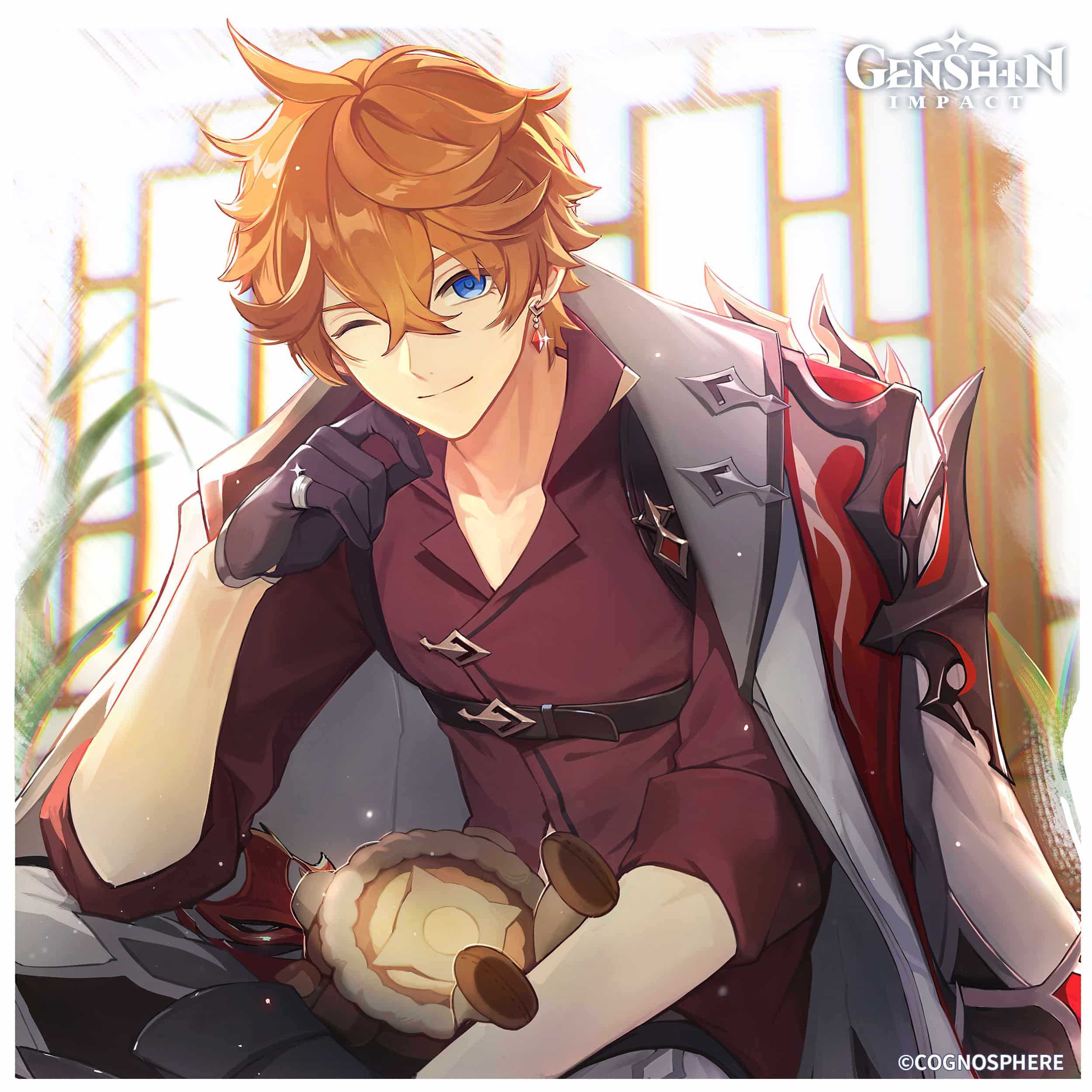 Rarity: ★★★★★
Role: Main DPS
Element: Hydro
Weapon: Bow
Tier: S
Gender: Male
Mona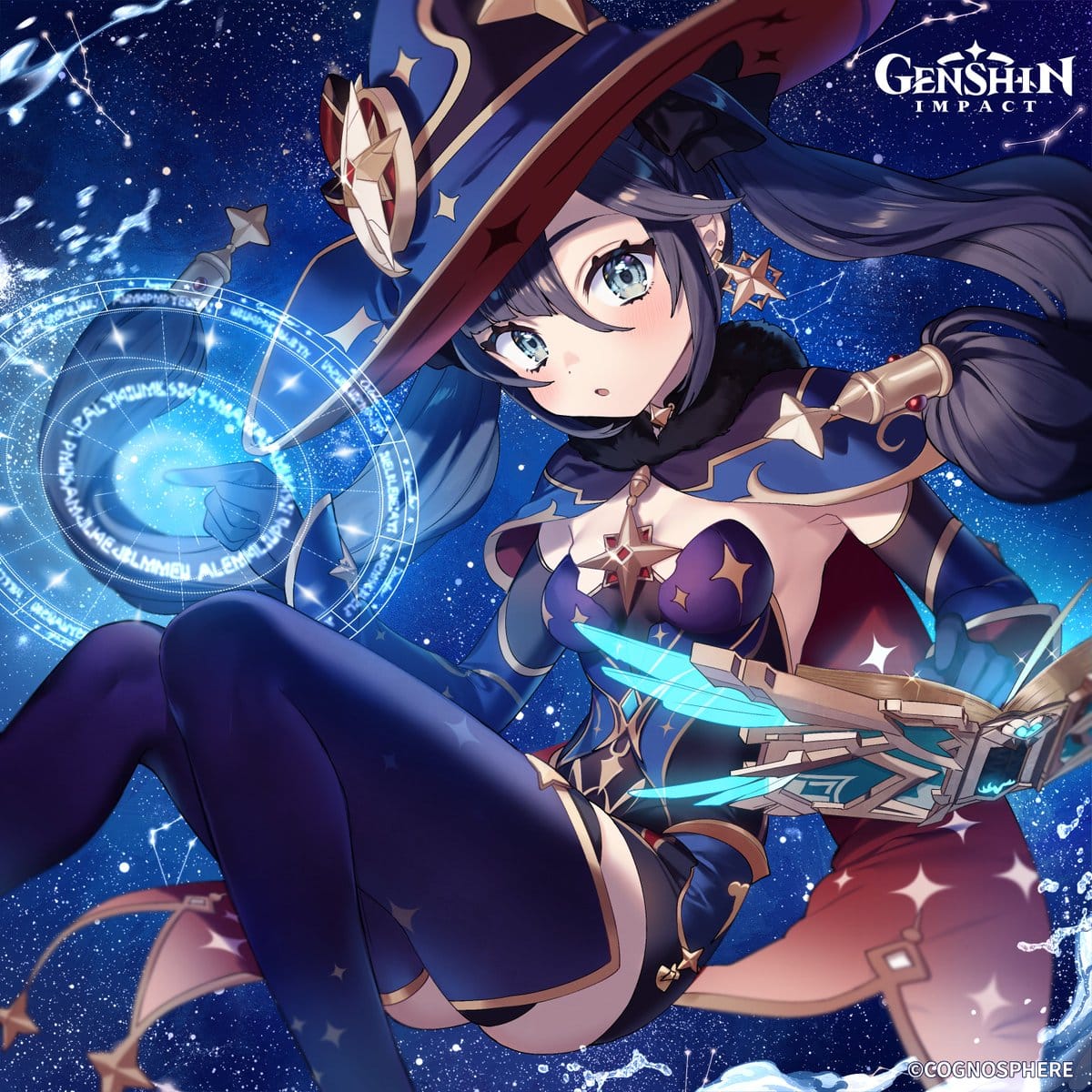 Rarity: ★★★★★
Role: Sub DPS
Element: Hydro
Weapon: Catalyst
Tier: S
Gender: Female
Kamisato Ayato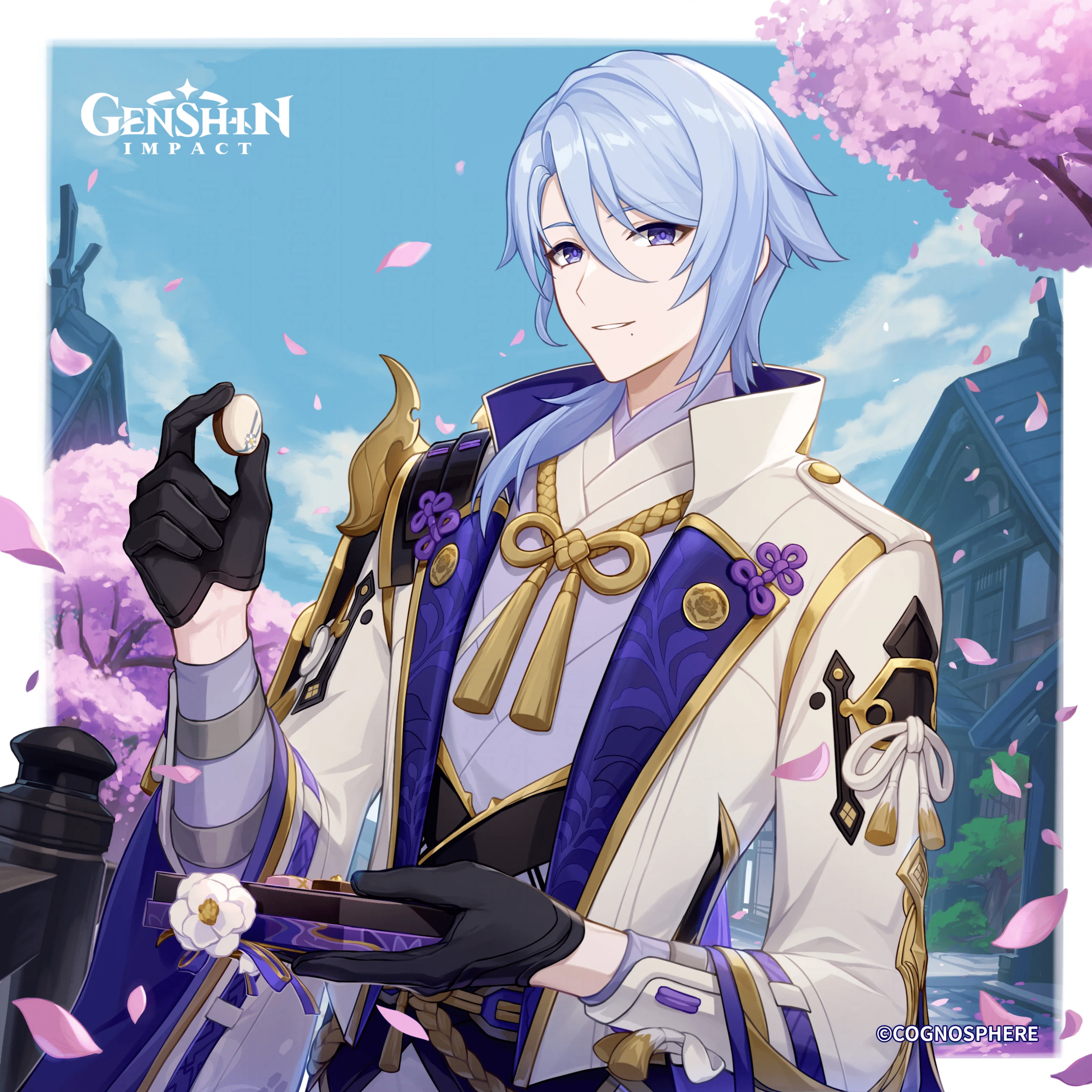 Rarity: ★★★★★
Role: Main DPS
Element: Hydro
Weapon: Sword
Tier: S
Gender: Male
Kokomi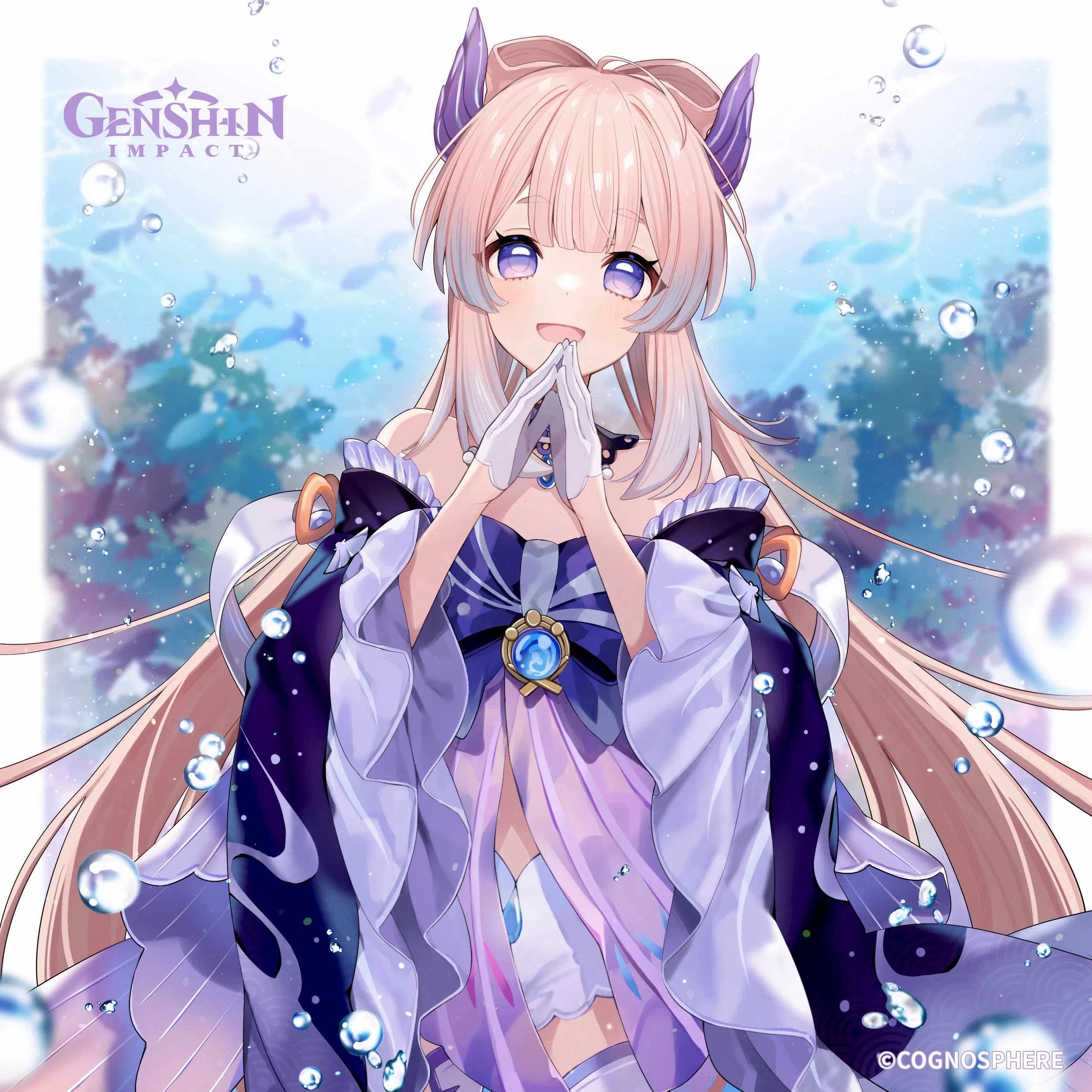 Rarity: ★★★★★
Role: Support
Element: Hydro
Weapon: Catalyst
Tier: S
Gender: Female
Xingqiu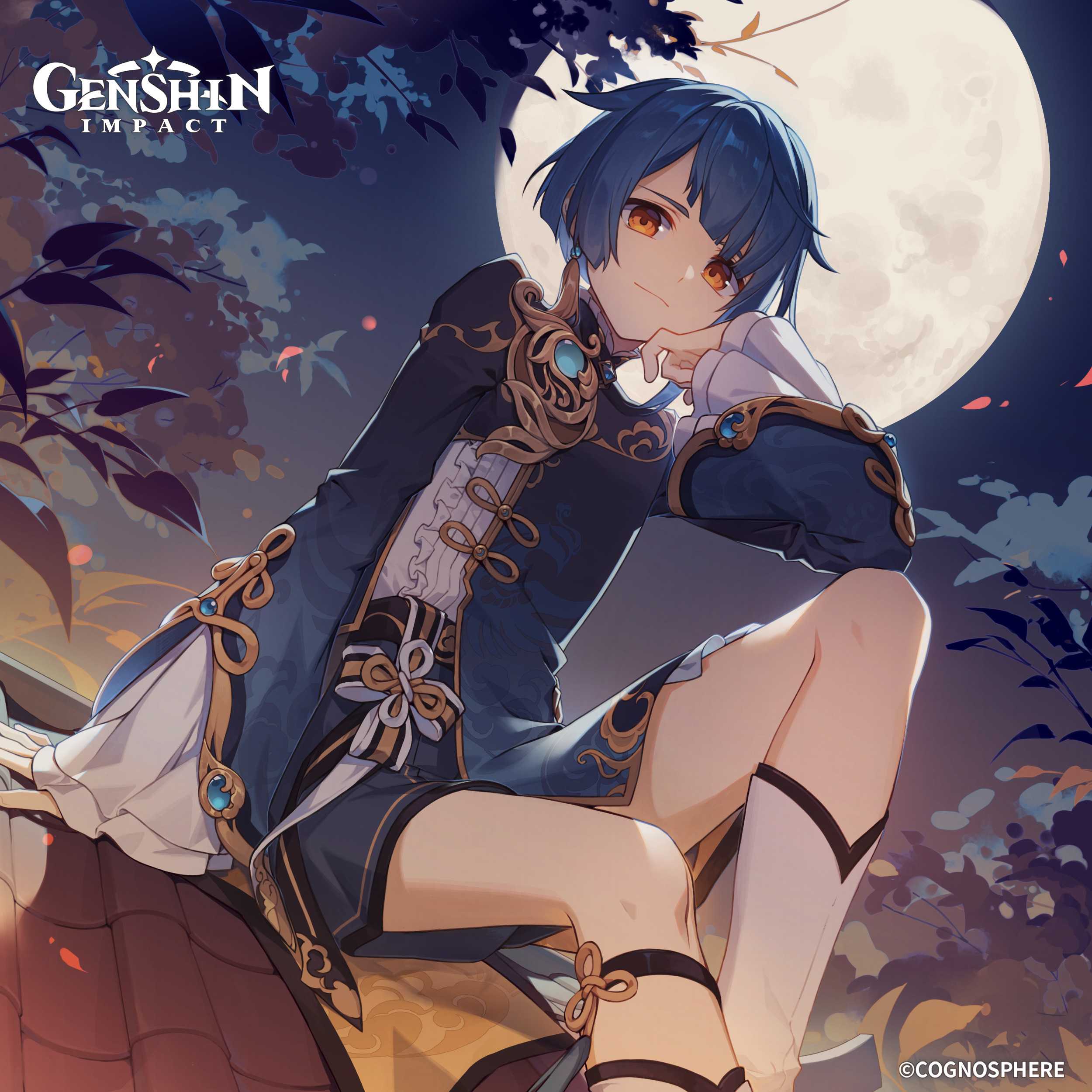 Rarity: ★★★★
Role: Sub DPS
Element: Hydro
Weapon: Sword
Tier: S
Gender: Male
Candace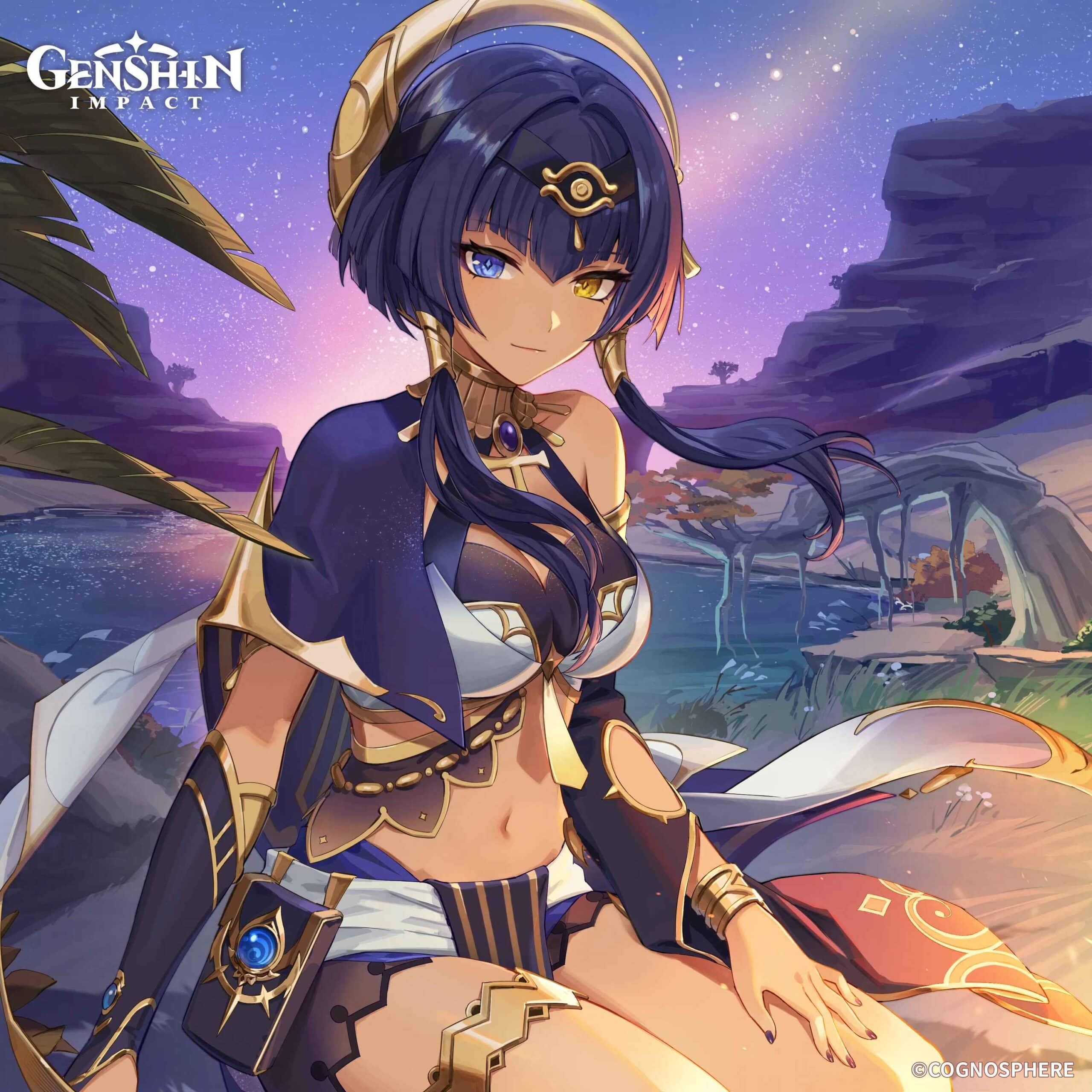 Rarity: ★★★★
Role: Sub DPS
Element: Hydro
Weapon: Polearm
Tier: A
Gender: Female
Barbara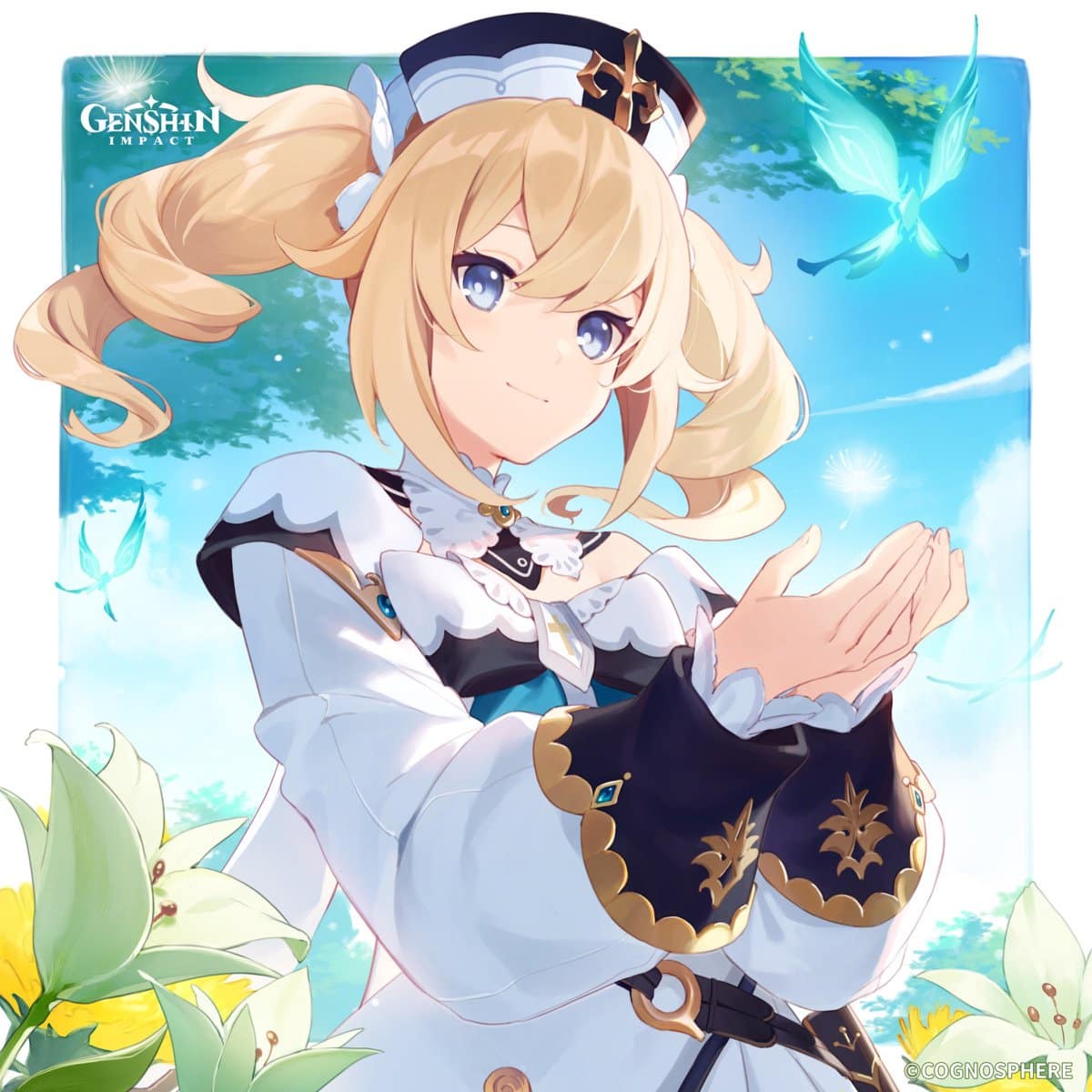 Rarity: ★★★★
Role: Main DPS
Element: Hydro
Weapon: Catalyst
Tier: A
Gender: Female
Cryo
Hu Tao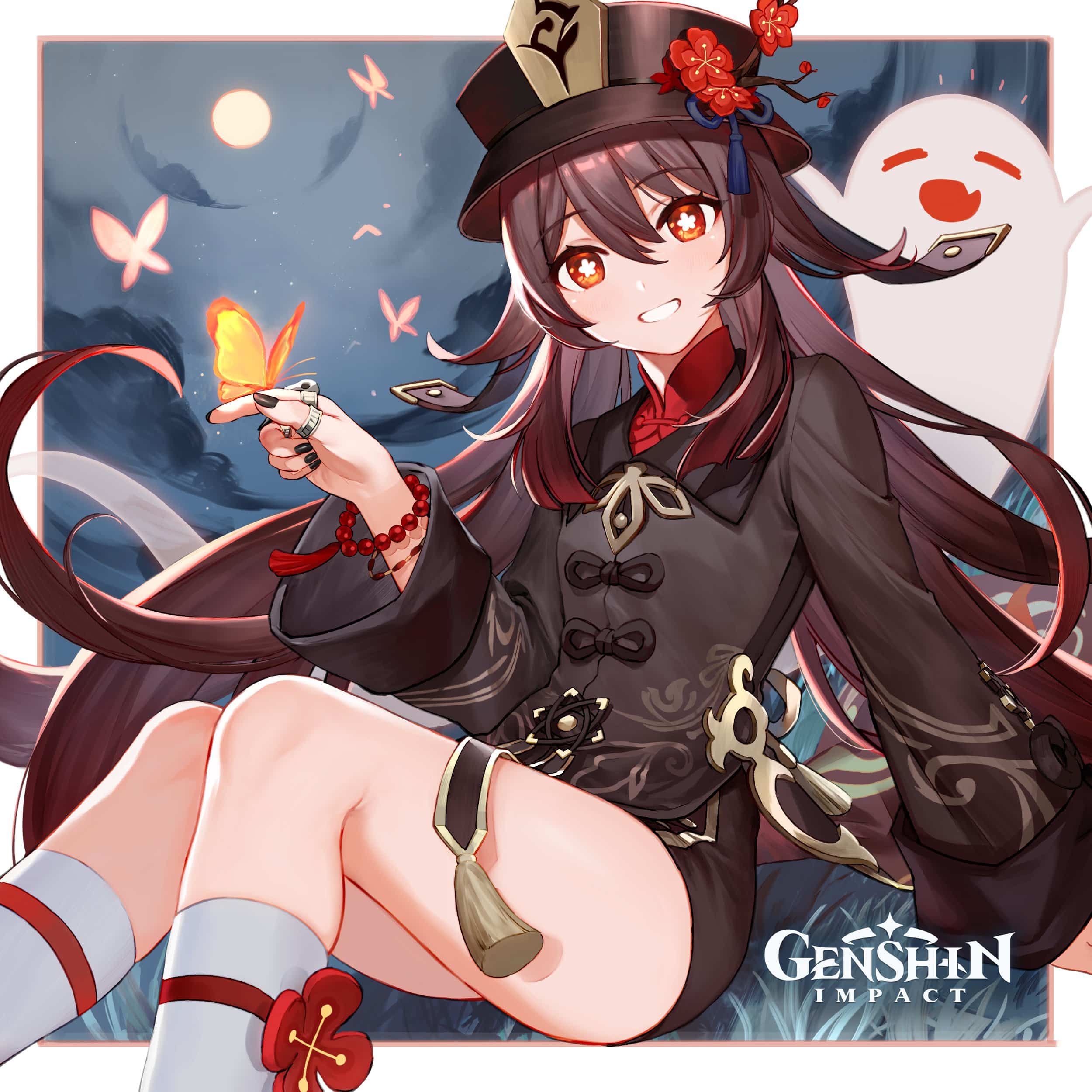 Rarity: ★★★★★
Role: Main DPS
Element: Pyro
Weapon: Polearm
Tier: S
Gender: Female
Diluc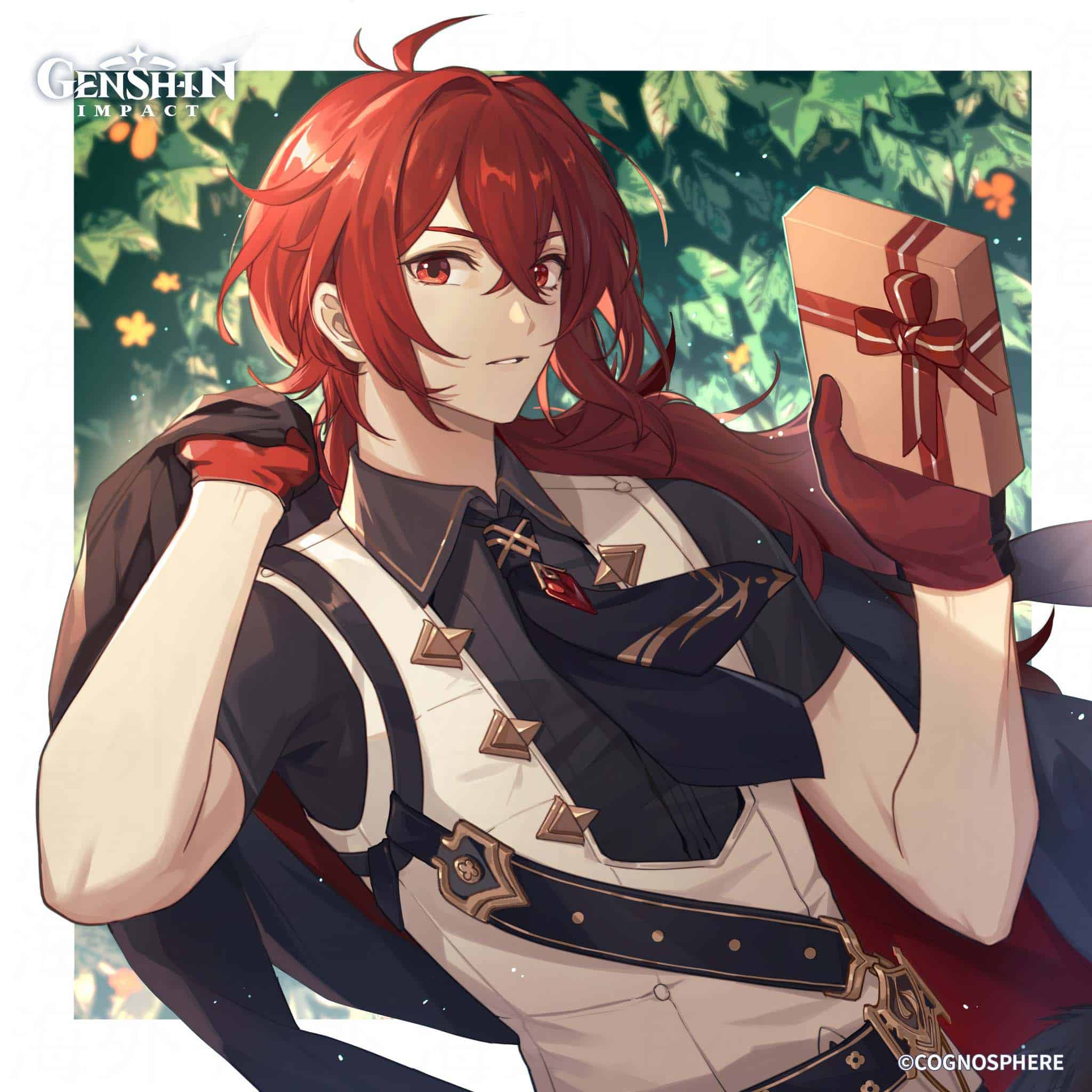 Rarity: ★★★★★
Role: Main DPS
Element: Pyro
Weapon: Claymore
Tier: S
Gender: Male
Yoimya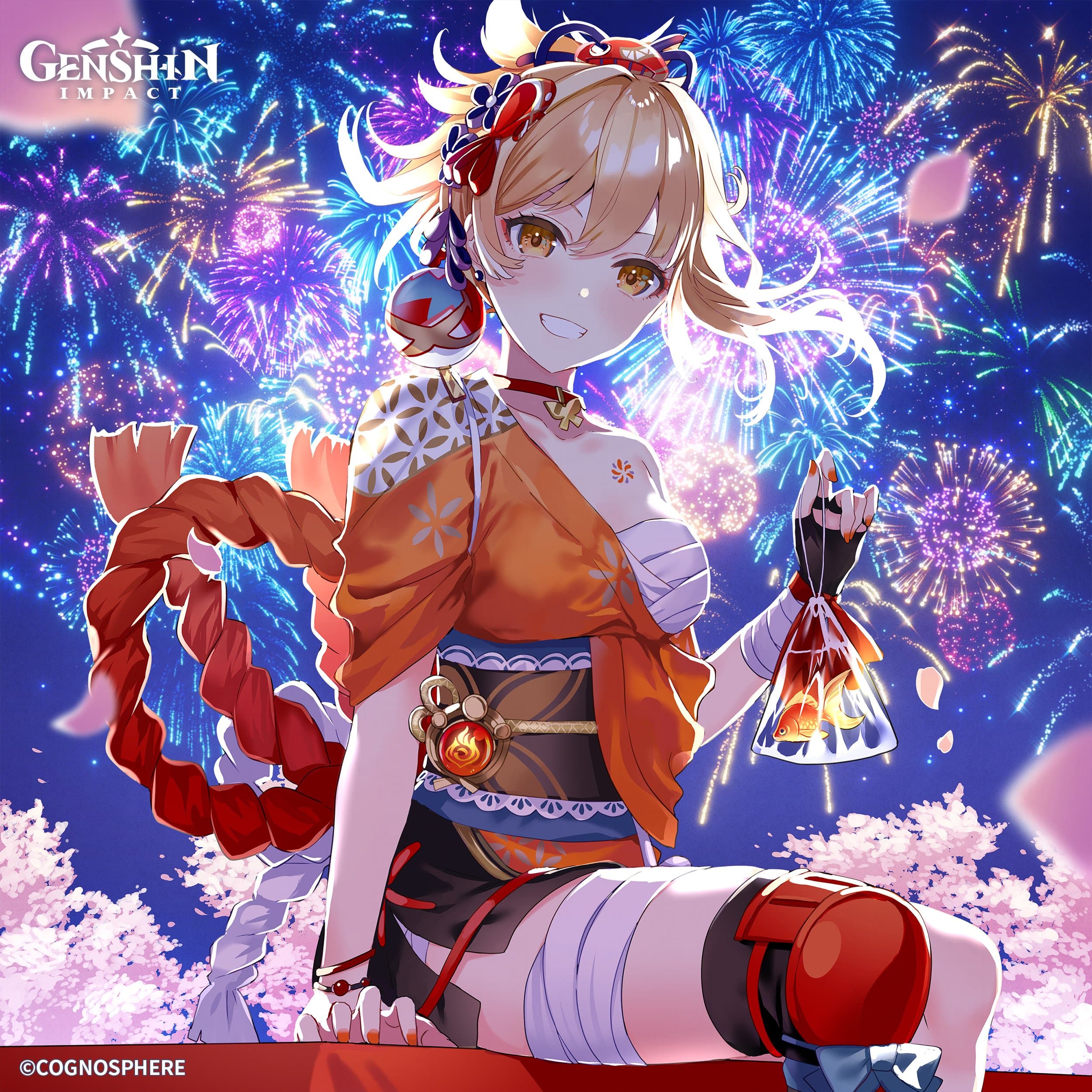 Rarity: ★★★★★
Role: Main DPS
Element: Pyro
Weapon: Bow
Tier: S
Gender: Female
Klee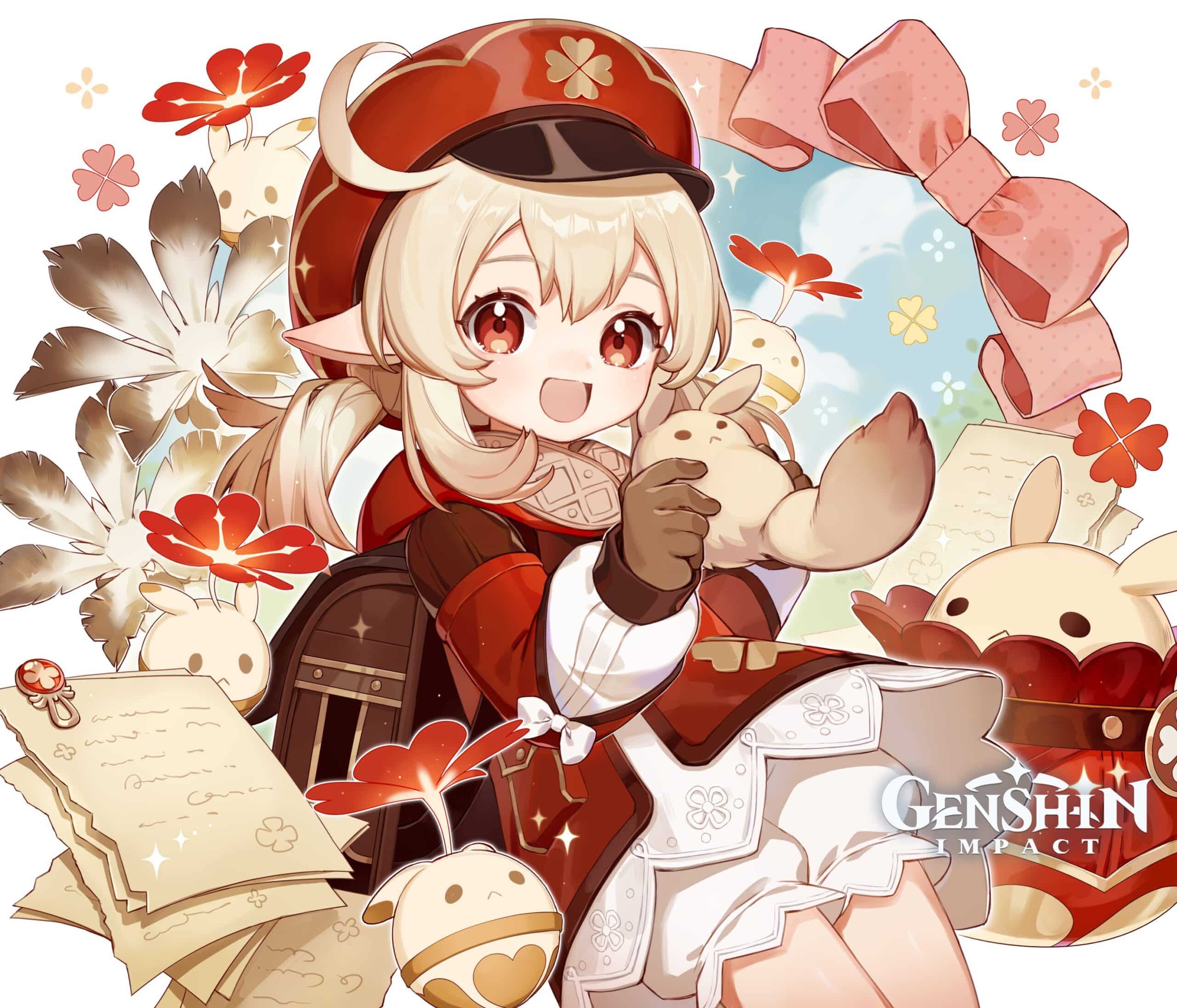 Rarity: ★★★★★
Role: Main DPS
Element: Pyro
Weapon: Catalyst
Tier: S
Gender: Female
Thoma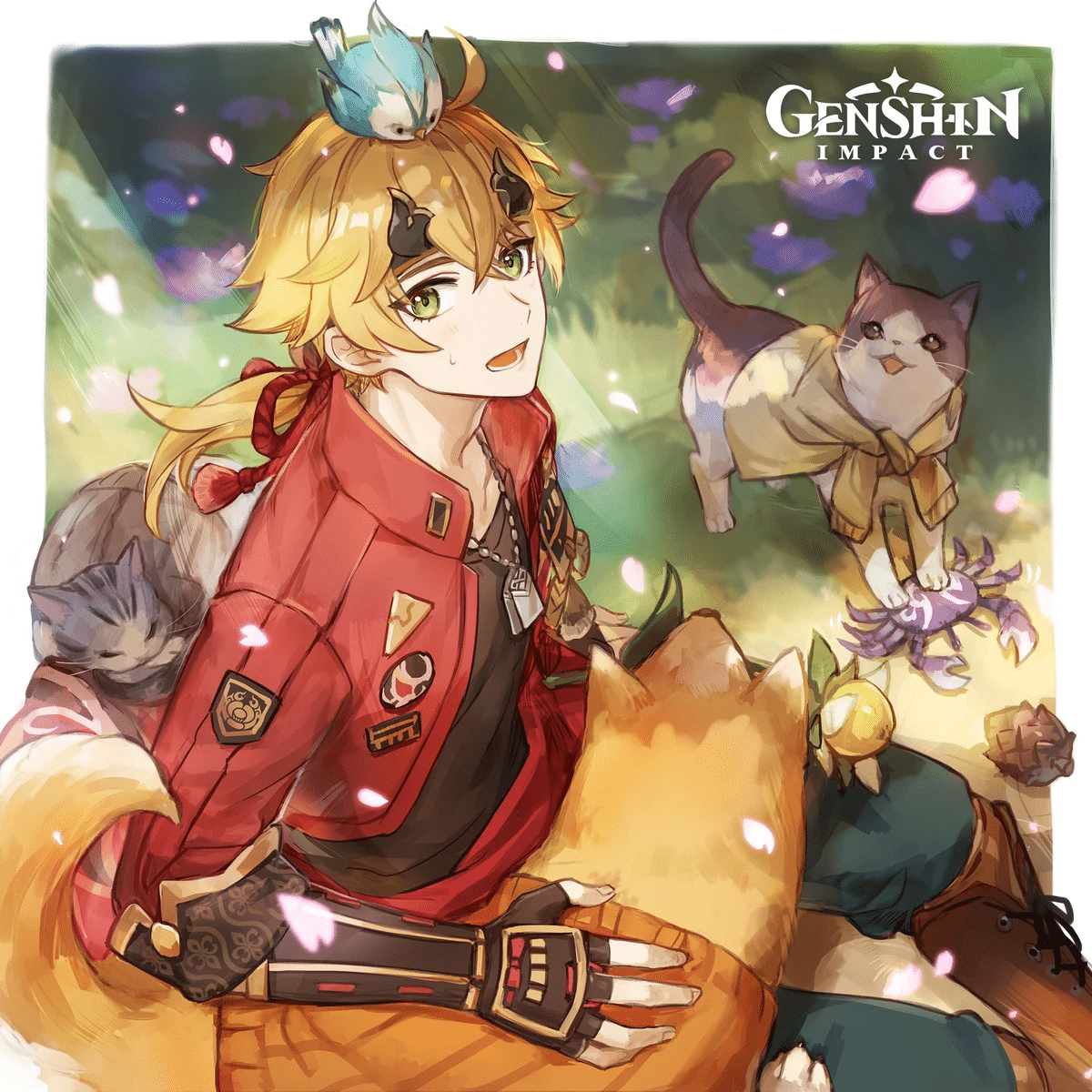 Rarity: ★★★★
Role: Support
Element: Pyro
Weapon: Polearm
Tier: S
Gender: Male
Dehya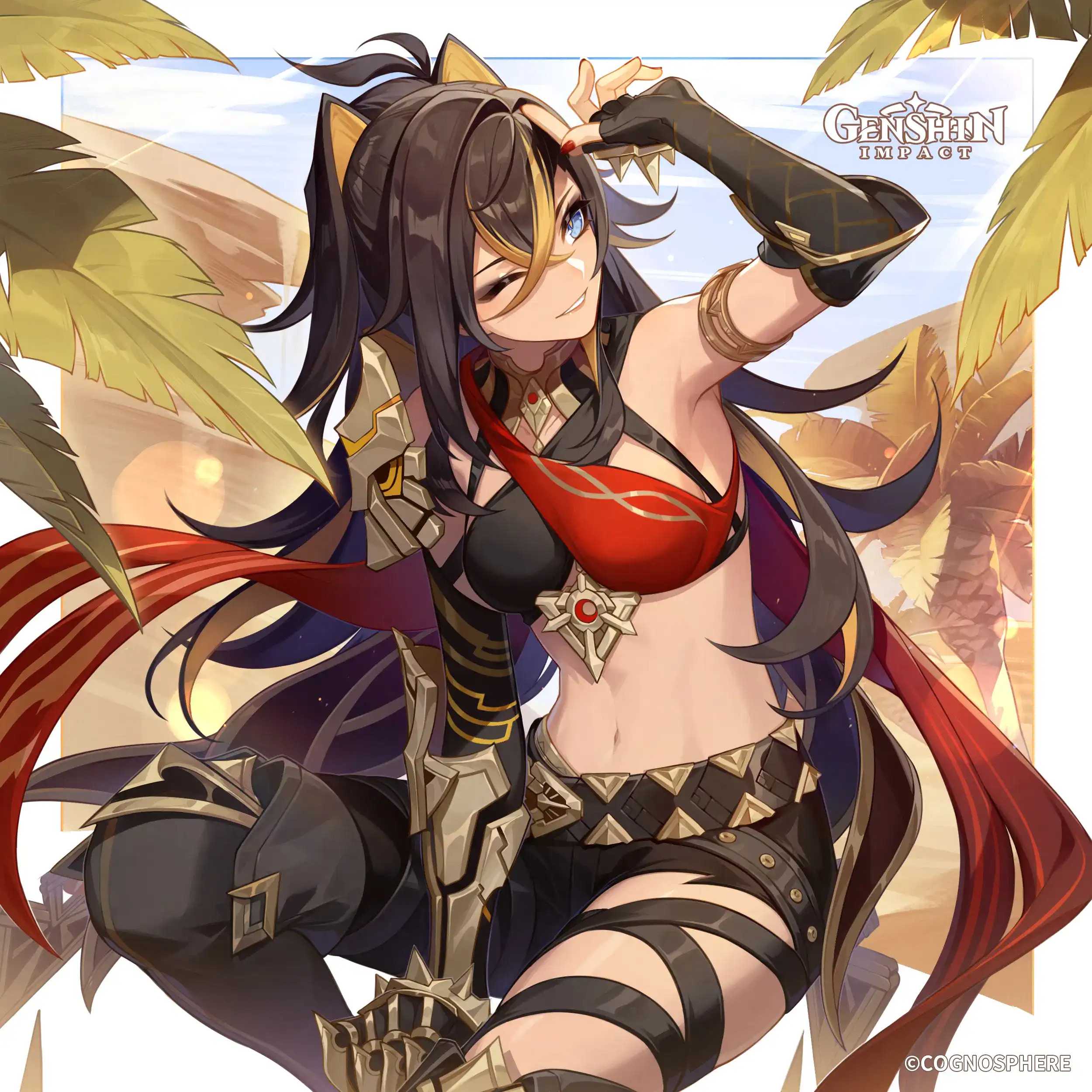 Rarity: ★★★★★
Role: Sub-DPS
Element: Pyro
Weapon: Claymore
Tier: B
Gender: Female
Amber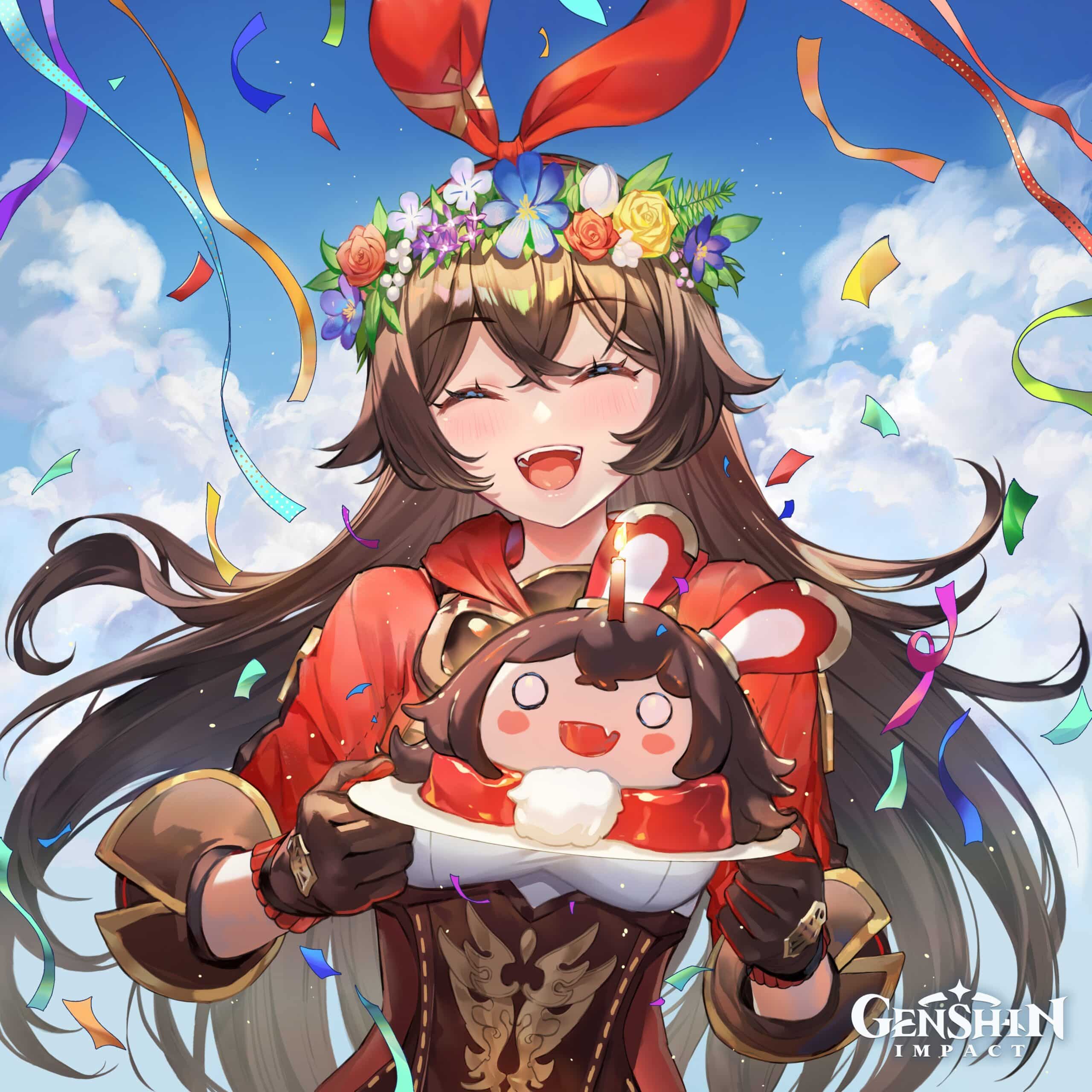 Rarity: ★★★★
Role: Sub-DPS
Element: Pyro
Weapon: Bow
Tier: D
Gender: Female
Xiangling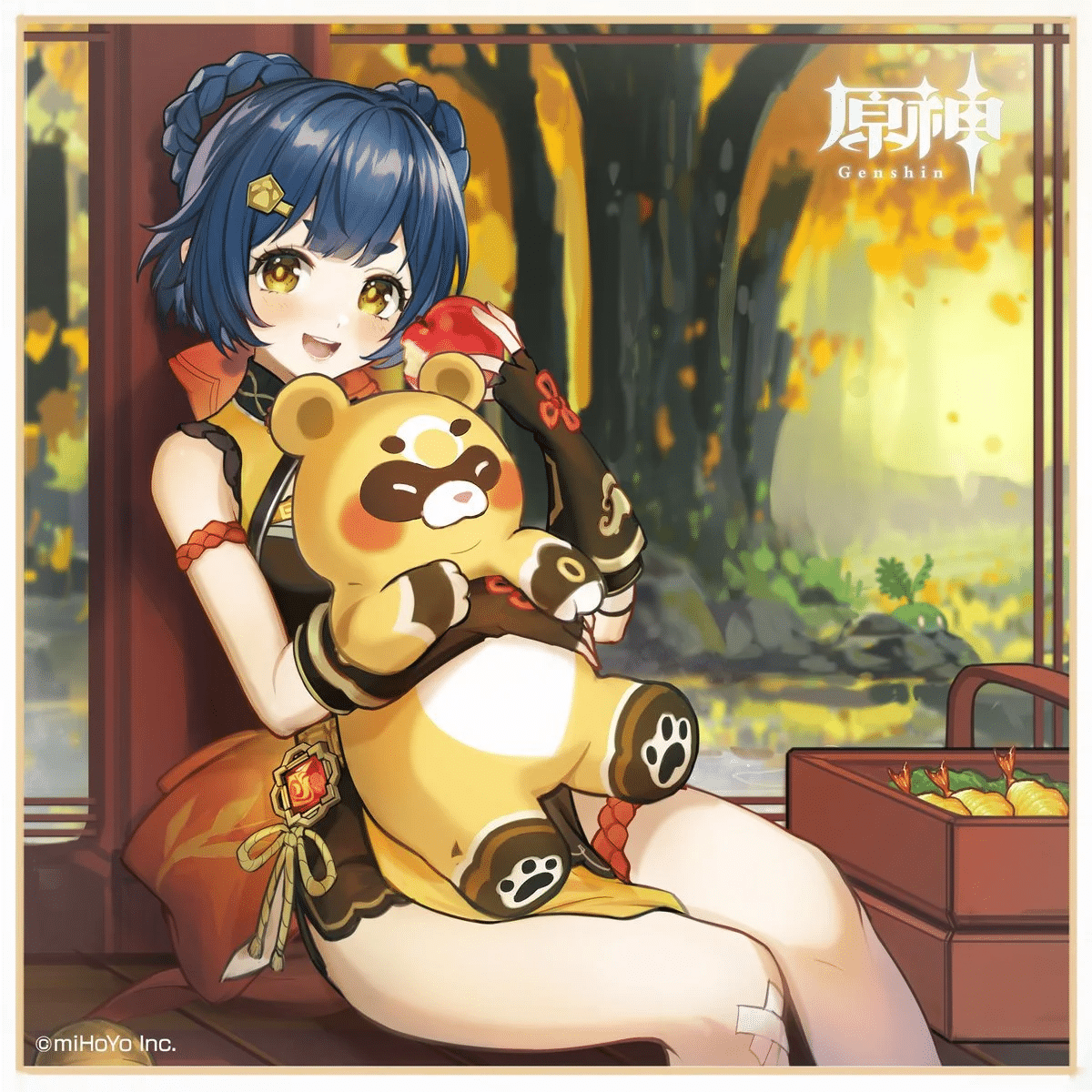 Rarity: ★★★★
Role: Sub-DPS
Element: Pyro
Weapon: Polearm
Tier: B
Gender: Female
Yanfei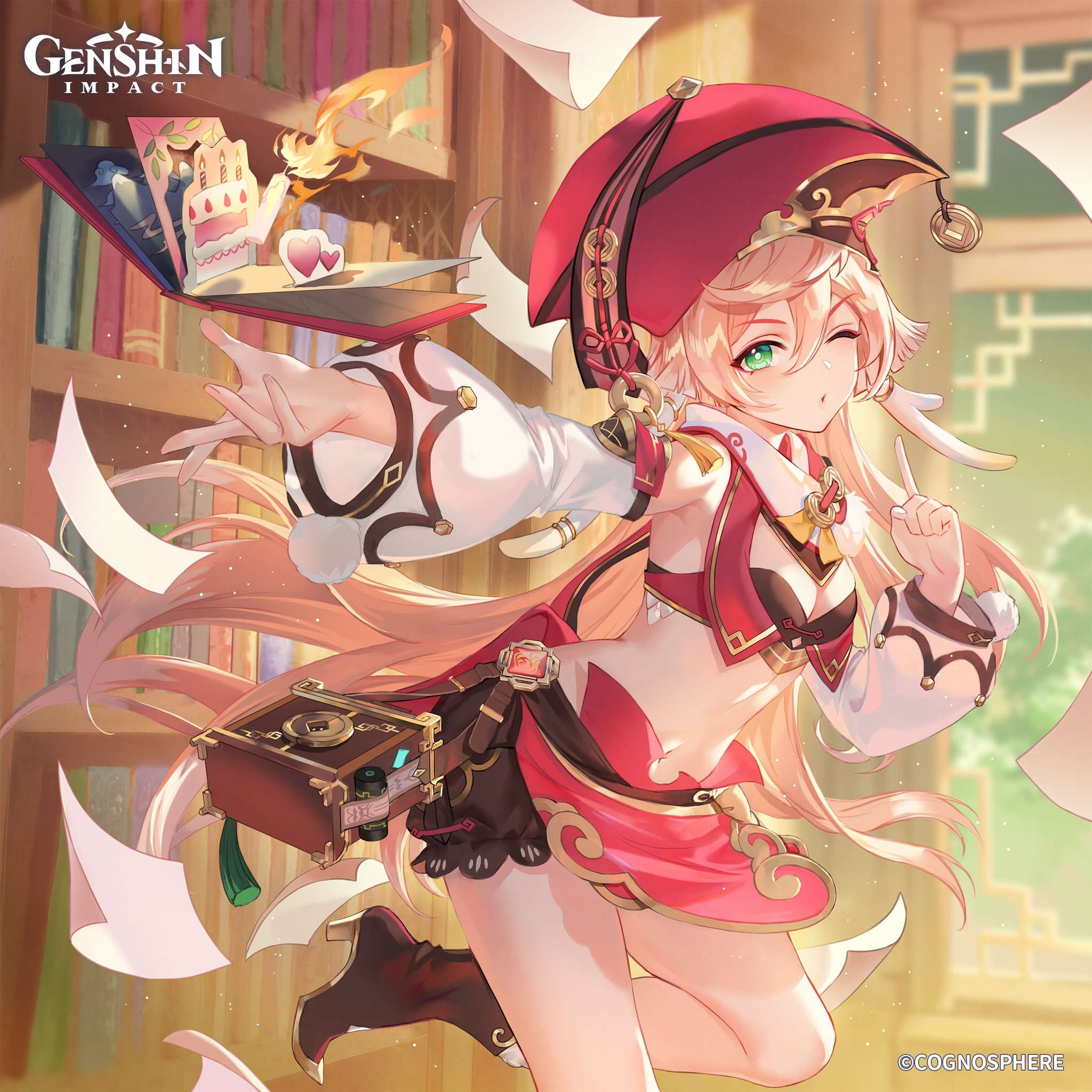 Rarity: ★★★★
Role: Sub-DPS
Element: Pyro
Weapon: Catalyst
Tier: S
Gender: Female
Xinyan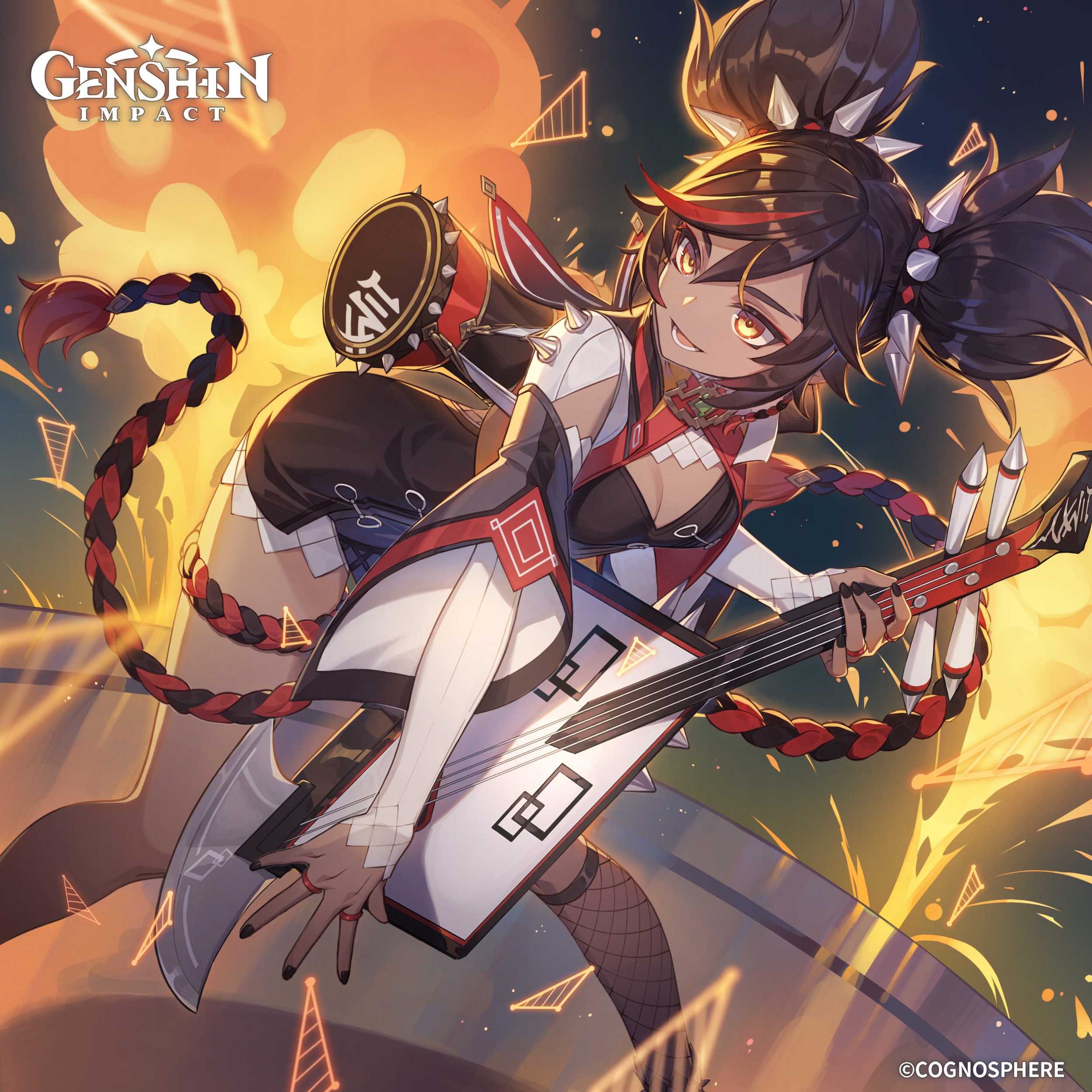 Rarity: ★★★★
Role: Sub-DPS
Element: Pyro
Weapon: Claymore
Tier: B
Gender: Female
Bennett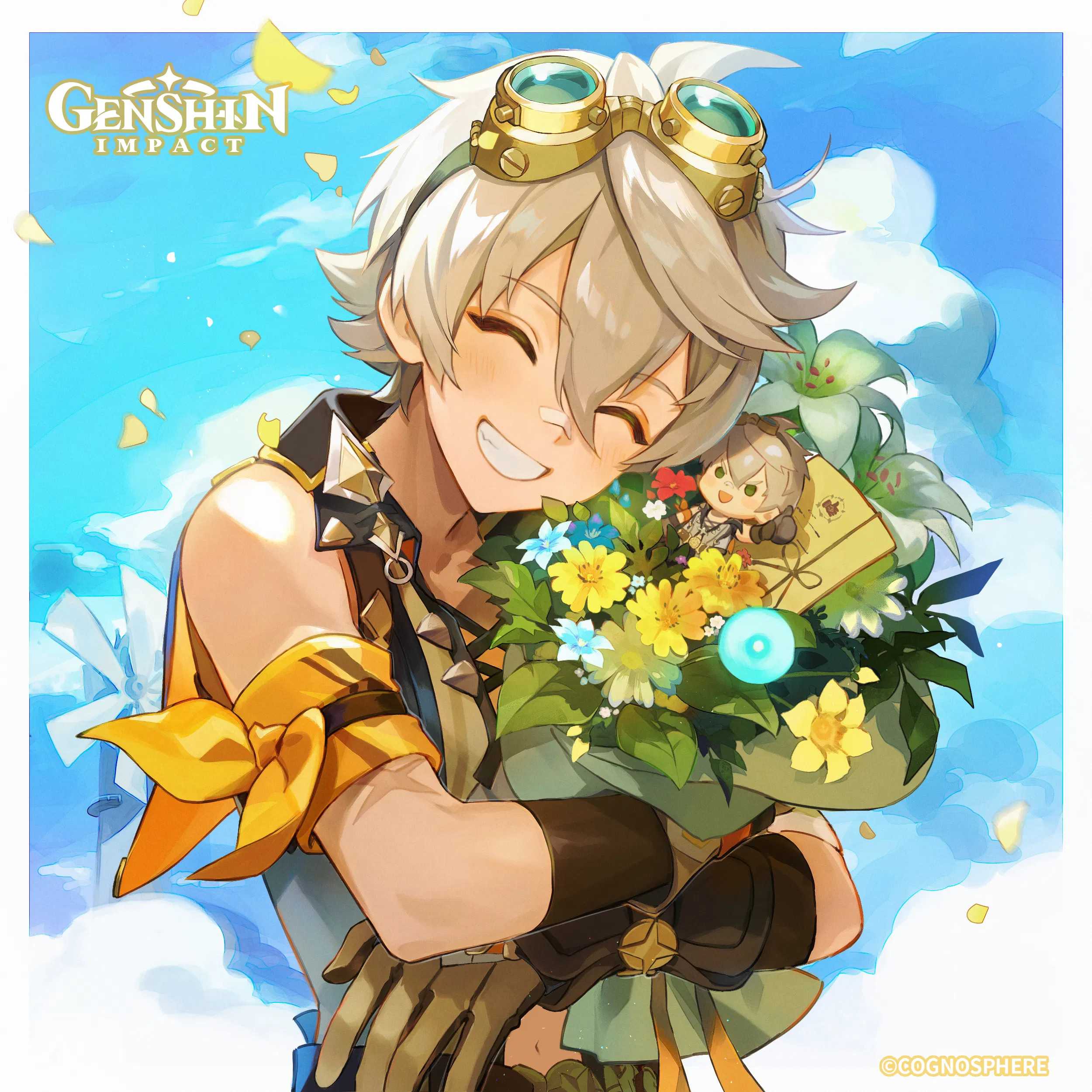 Rarity: ★★★★
Role: Main DPS
Element: Pyro
Weapon: Sword
Tier: S
Gender: Male
Other Game Guides: