Who is Rebirth Raven in Fortnite Season 6 Chapter?
Rebirth Raven is a brand new NPC added by Epic Games in Fortnite in Season 6 Chapter 2. Obviously a collaboration with DC, but a welcome one. Rebirth Raven is both a Battle Pass outfit reward this season, as well as an NPC. As a skin, Raven has 3 edit styles, those are Rebirth Raven (default), Raven Classic, and Rachel Roth
As an NPC, her description in the collection book in season 6 is the following:
Raven was investigating a disturbance on the astral plane when the Island pulled her in through a portal and left her stranded. She'll need to rely on her wits and strange new alliances if she wants to get back home again.
Aside from being helpful in the "Gather information on Raz from Tarana, Lara Croft, Rebirth Raven or Cluck" quest, Raven also sells an interesting Unstable Bow which is an Exotic rarity weapon in Fortnite Season 6. You can purchase the bow from Raven using gold. She also provides several side-quests if you wanna earn some gold.
Is Rebirth Raven's location a hot drop in Fortnite?
Not exactly. The location is pretty remote, on the western side of Sweaty Sands close to Fort Crumpet castle ruins. It's not necessarily a hot drop in Fortnite and aside from one or two players who may go there to talk to her, Raven is pretty much alone compared to Lara Croft or Cluck or even Tarana who are usually surrounded by high-octane fights between players.
It's well worth landing at the house where Rebirth Raven is because if you're first to talk to her you get a bonus. Could be a medkit, could be bandaids, could be a shield, or even a weapon, but whatever it is, it's a great headstart.
Raven doesn't seem to wander outside of the house she's in, and even her drapes are drawn on the windows hinting at the fact that she may not like the light or the outside so much. This is great because the house provides a good first-line defense against enemy players while you talk to her. It's much better than in the open.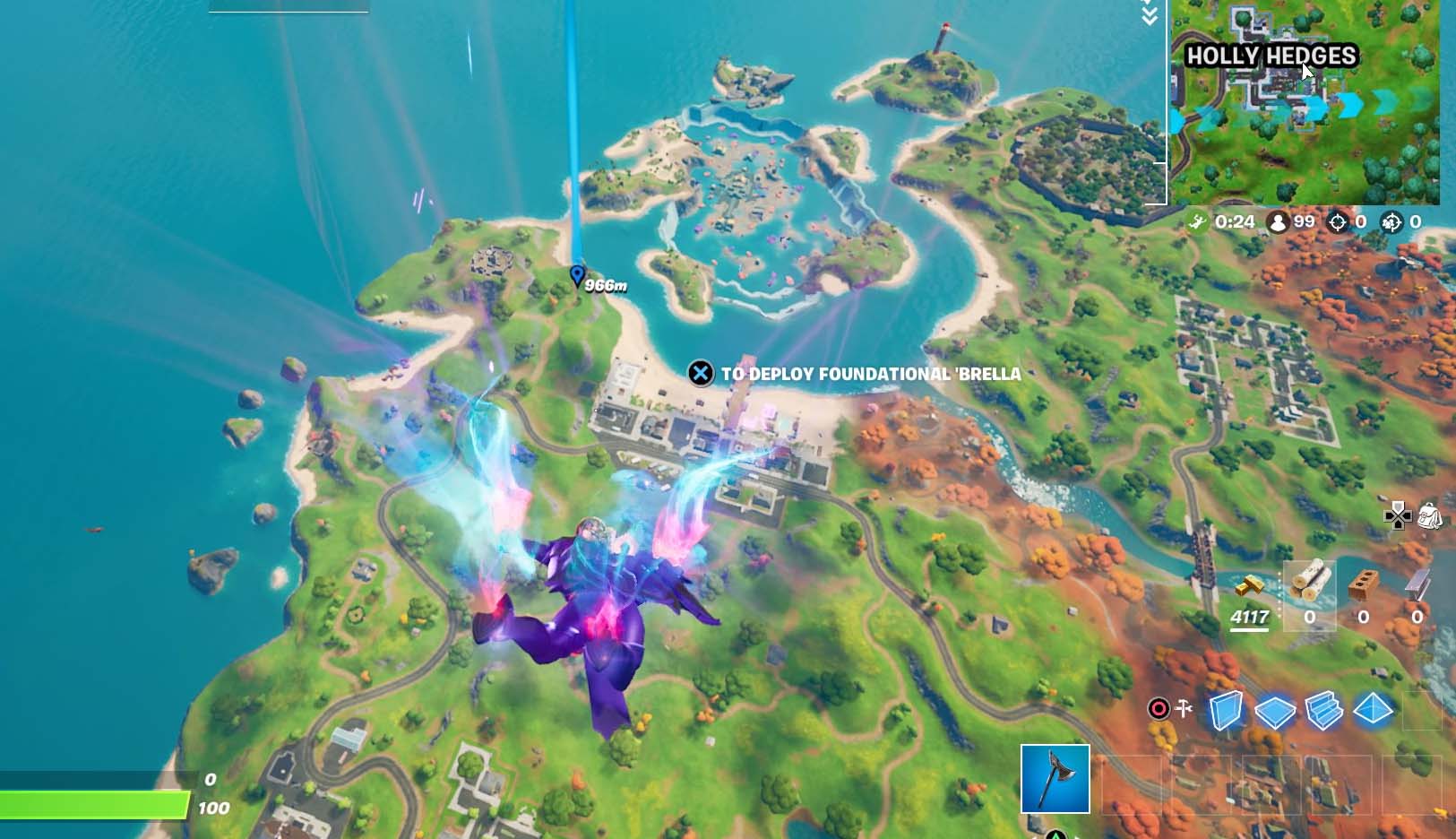 Rebirth Raven Location in Fortnite Season 6 Chapter 2
Her exact location is in the house on the fill North-West of Sweaty Sands. The house is pretty close to Fort Crumpet and immediately after that is the Coral Castle POI. I highly recommend landing there if you need to talk to her to make sure you get to her first. If other players land there first they may eliminate Raven before you get a chance to talk to her.
If you managed to drop to Raven's location first, make sure to loot the house for a weapon. There is usually a weapon or two laying around in the house. The chest spawn seems to be random, but there seems to be a chest in the attic sometimes, however, I wouldn't rely on it to spawn because Epic Games removed 100% chest spawn rate back in Season 3 Chapter 2. There should, however, be a weapon there but it likely won't be of a great rarity so make sure you're prepared for an eventual fight. More players will likely go there because she's part of an epic quest given by Jonesy The First.
Here we put together for you a video on how to find Rebirth Raven NPC in Fortnite Season 6 Chapter 2: